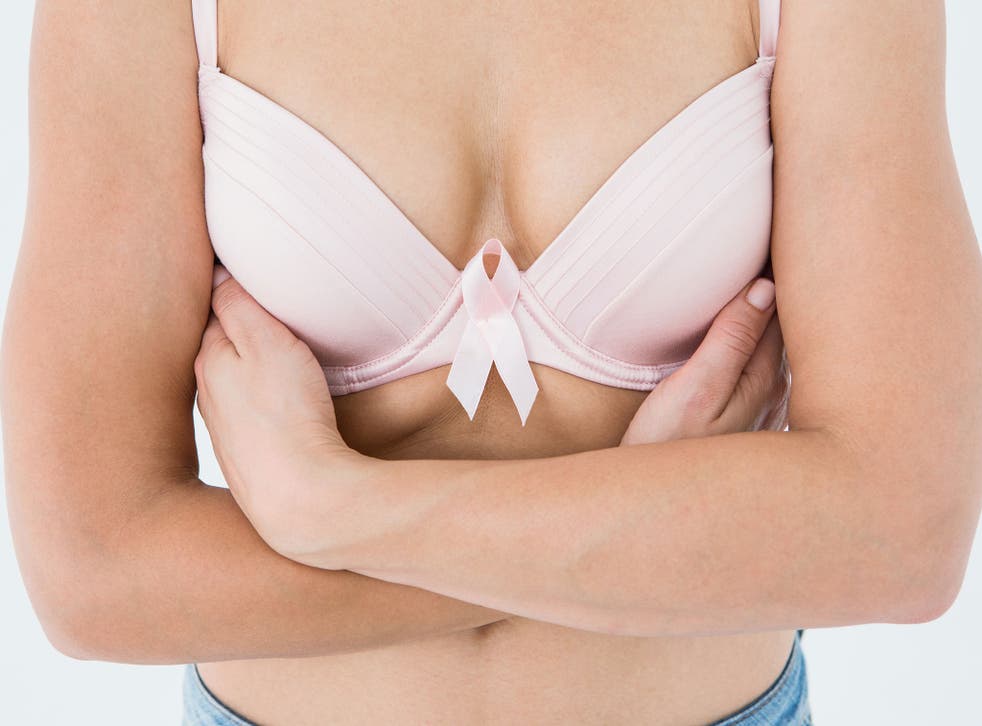 Breast cancer: New treatment can make tumours 'disappear' in just 11 days, scientists say
'For solid tumours to disappear in 11 days is unheard of. These are mind-boggling results'
Ian Johnston
Thursday 10 March 2016 21:52 Comments
A new treatment for a particularly aggressive form of breast cancer can make tumours "disappear" in just 11 days, scientists have said, as they hailed a "mind-boggling" breakthrough in the fight against the disease.
A trial of the use of two drugs in combination found that tumours were completely cleared in 11 per cent of patients with HER2-positive breast cancer and were reduced to a "minimal" size in a further 17 per cent. Nearly 90 per cent saw a reduction in the number of cancer cells.
It means that women with this type of cancer may not need to undergo weeks of chemotherapy if they are given the drugs straight after diagnosis and before surgery.
Nigel Bundred, professor of surgical oncology at Manchester University, who presented the study at the European Breast Cancer Conference in Amsterdam, cautioned that they would need to carry out further trials to confirm the results but could barely contain himself over the treatment's "ground-breaking potential".
"For solid tumours to disappear in 11 days is unheard of. These are mind-boggling results," he said. "We are pretty certain that we are not only getting tumour disappearance – we are getting an immune response as well. These results are so staggering that I suspect we will have to run another trial to prove that they are generalisable."
Around 15 to 25 per cent of women diagnosed with breast cancer have HER2, which tends to grow more quickly than some other types of breast cancer.
Health news in pictures

Show all 40
The second phase of the trial involved 127 newly diagnosed breast cancer patients, who were split into three different groups. One group was given the two drugs, Herceptin and Tyverb, another received Herceptin only and the third had no treatment for 11 days after diagnosis and before surgery.
A total of 87 per cent who took the two drugs were found to have gone through biological changes suggesting that the number of cancer cells had fallen.
In 11 per cent of those women, no active cancer cells could be found and the tumours in a further 17 per cent had shrunk to less than 5mm in diameter. All of those given just Herceptin still exhibited signs of cancer, while tumours shrank below 5mm in three per cent of cases.
David Cameron, an Edinburgh University oncologist who took part in the research, spoke of the scientists' shock when they realised some of the tumours were gone.
"It was only when the pathologist was scratching around in the lab, saying 'Where is the tumour?' that it became apparent that there was no tumour," he said.
Samia al Qadhi, chief executive at Breast Cancer Care, said the findings were "astonishing", adding: "Although an early study, this has game-changing potential."
Register for free to continue reading
Registration is a free and easy way to support our truly independent journalism
By registering, you will also enjoy limited access to Premium articles, exclusive newsletters, commenting, and virtual events with our leading journalists
Already have an account? sign in
Join our new commenting forum
Join thought-provoking conversations, follow other Independent readers and see their replies