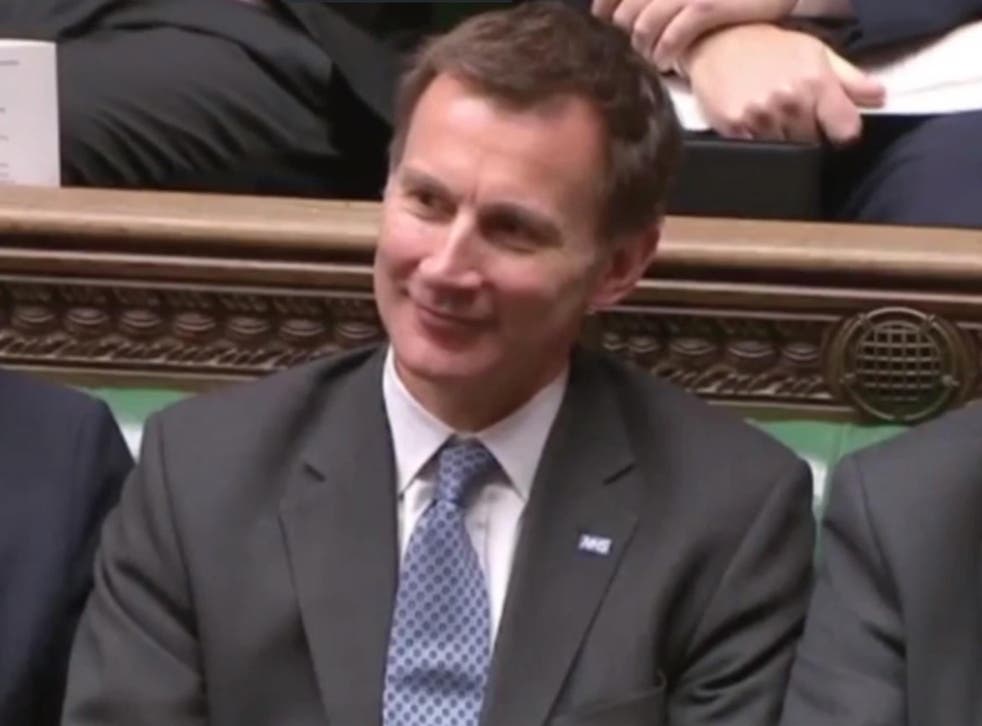 Brexit: People will die because of plans to set up UK-only drug regulator, cancer specialist warns
There is 'no question' that delays in the approval of life-saving new medicines will prove fatal for some, says Professor Paul Workman
Ian Johnston
Friday 10 February 2017 16:51 Comments
Lives will be lost if the UK sets up its own medicines regulator after Brexit and cuts ties with the European body currently responsible for ensuring drugs are safe, a leading cancer specialist has warned.
Professor Paul Workman, president of The Institute of Cancer Research, said pharmaceutical companies would naturally seek regulatory approval for new drugs in the biggest markets first, potentially putting the UK behind the European Union, United States and Japan.
That could mean a delay of two years in new drug breakthroughs becoming available to British patients, he said.
The industry has been in talks with UK officials since the EU referendum about the issue and expressed confidence the Government was taking it seriously.
However Dr Virginia Acha, executive director of the Association of the British Pharmaceutical Industry, appealed to the Brexit negotiators not to let the current system be "pulled apart by the politics".
She said if everyone involved in the talks did a "good job" then patients would not notice any difference on day one of Brexit, but suggested it might otherwise be "a point to panic".
They were speaking after several experts expressed alarm at Health Secretary Jeremy Hunt's revelation last month that the UK would quit the European Medicines Agency (EMA) because it is subject to the Court of Justice of the European Union.
Among them was Professor Sir Michael Rawlins, the chair of the Medicines and Health Products Regulatory Agency (MHRA) – the body that would have to take over from the EMA.
He told the House of Lords last month that "one of the biggest worries" he had about setting up a stand-alone regulator in post-Brexit Britain was that the UK would be "at the back of the queue" for new drugs.
Speaking to The Independent, Professor Paul Workman said it was a "very worrying time" for those involved in drug development and treating patients.
"It's worrying because there's a lack of clarity in the way forward. Businesses need clarity, if they don't get clarity they will make alternative plans," he said.
"I worry about the delay of life-saving drugs … and potentially the additional costs, I worry about this being an extra factor in the de-prioritisation of the UK not only for making drugs available but research and development as well."
Asked if lives would be lost, he said: "Oh yes, no question."
The European market would be pharmaceutical companies' "biggest focus because it is a bigger market than the UK", Professor Workman said, pointing to estimates that this might delay new drugs in Britain by up to two years.
"So cancer patients will die and potentially people with other life-threatening diseases," he said.
"Even where the disease is not life-threatening but chronic, patients will be affected.
"The health consequences are very profound."
Brexit Concerns

Show all 26
Dr Acha, a former academic who also worked for drug giant Pfizer, said the EMA, supported by a network across the EU, was a complex system that had "evolved over a long time for the safety of patients".
"My strongest plea to Government is to not let this be pulled apart by the politics," she said.
"People should be reassured we are doing everything we can to make sure that on day one of Brexit, they don't even notice.
"If we get to day one and there's no bump in the road and everyone is getting their medicines just as they should, we'll have done a good job.
"What I don't want them to worry about is that suddenly there's a looming deadline two years from now that's a point to panic."
She said the industry would like the new UK regulator to be as "close as possible" to the EMA after Brexit.
This point was echoed by the British Generic Manufacturers Association, which is highly sensitive to any increase in costs as their margins are relatively small.
Warwick Smith, the BGMA's director general, said: "To date, the existence of a single European marketing authorisation for medicines has generated considerable benefits for patients, the NHS and the industry.
"The single European marketing authorisation reduces cost and complexity for manufacturers, facilitating the production and regulation of high quality medicines and their availability to patients.
"The UK generic and biosimilar medicines industry would urge the Government to do everything possible to maintain this European marketing authorisation system and remain part of the European network in the forthcoming negotiations with the European Union to avoid delays in patient access and the launch of new medicines."
The MHRA said it was "wholly committed to effective regulation of drugs and devices".
How Brexit affected Britain's favourite foods from Weetabix to Marmite

Show all 8
And Dr Ian Hudson, its chief executive, said in a statement: "This will not change after the UK leaves the EU.
"We have been working closely with industry and other stakeholders and we have established an internal taskforce which is exploring a range of possible models for the future regulation of medicines in the UK – this is still under negotiation.
"Whatever the future regulatory medicines regime is, getting patients fast access to new medicines continues to be a priority for us.
"We are … working towards a more rapid and flexible UK assessment for new medicines while maintaining a high level of safety for patients."
A Department of Health spokesperson said: "Ensuring patients have timely access to safe, effective medicines is, and always will be a priority for this Government – in fact, Brexit brings opportunities in this area, and we will be focused on whether we can secure even faster access to the latest innovations for British patients.
"So we are already taking action to ensure the UK continues to be a world leader and our cross-agency Brexit taskforce is considering the future regulatory roles the MHRA could adopt."
Register for free to continue reading
Registration is a free and easy way to support our truly independent journalism
By registering, you will also enjoy limited access to Premium articles, exclusive newsletters, commenting, and virtual events with our leading journalists
Already have an account? sign in
Join our new commenting forum
Join thought-provoking conversations, follow other Independent readers and see their replies