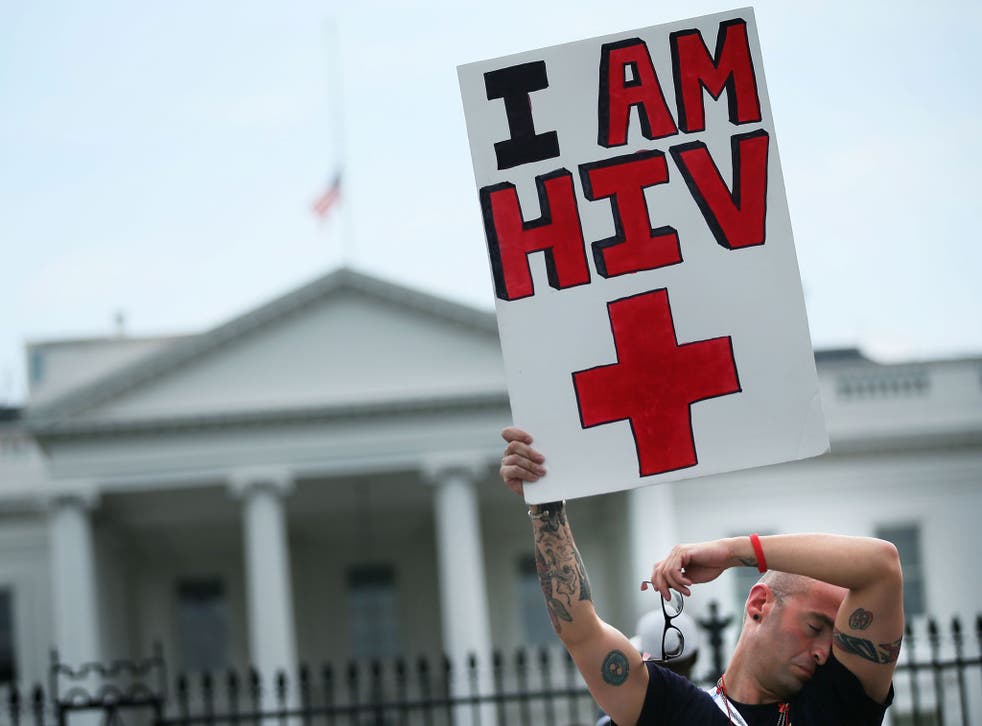 Britons with HIV need more 'medical, emotional and financial support,' says RCN
One in five are now 50 or older due to improved treatments helping life expectancy for the condition
A "silent generation" of ageing Britons living with HIV and battling stigma and anxiety about their health need greater support from medical professionals, according to the Royal College of Nurses (RCN).
Tomorrow, during the RCN's annual congress in Liverpool, nurses will debate the issue of the lack of awareness of the plight of those living with HIV.
Some one in five of all those with HIV in Britain are now 50 or older, due to improved treatments helping the life expectancy for the condition approach the national average. But awareness of HIV has declined, with a lack of training for health care workers and a lack of knowledge among the public. And many older people with HIV have severe financial problems and cannot get the support they need to survive.
Dr Peter Carter, Chief Executive & General Secretary of the RCN said: "Nursing staff are seeing an increasing number of older people with HIV and too often they can see that the system is failing them." He added: "We owe it to them as a society to provide the support, medically, emotionally and financially, that they need."
Memory Sachikonye, 48, diagnosed in 2002, said: "Older people with HIV will have more than one illness and when you are seeing five different consultants it can be difficult keeping track of medications, appointments and tests, especially if you are ill."
And Ian Lamb, 61, was diagnosed with HIV in 1996, at the age of 42. "When I was diagnosed having HIV meant you were going to die, and that is how I lived my life, racking up enormous debts which I am still paying off." A stigma remains, he added: "The attitudes towards HIV haven't really changed in some parts of the country from when I was first diagnosed twenty years ago – it is just more subtle and less noticeable now. After twenty years I still have to be careful who I tell or what I say."
Jason Warriner, Chair of the RCN Public Health Forum, said: "There is a silent generation of people living with HIV who don't feel comfortable attending support groups or talking about their diagnosis. It is every health care worker's responsibility to reach out to these people."
Mr Warriner added: "There must be greater training and support for staff to ensure that people living with HIV do not face stigma or misinformation when they are using the health service."
And Dr Rosemary Gillespie, chief executive, Terrence Higgins Trust, commented: "As the 100,000 people living with HIV in this country grow older, many of them will face a number of related health issues. They will be looking to healthcare staff to treat their condition sensibly and sensitively. Nurses have a central role to play in this, to ensure that people with HIV are not just living longer but living well, and receive the care they deserve."
Register for free to continue reading
Registration is a free and easy way to support our truly independent journalism
By registering, you will also enjoy limited access to Premium articles, exclusive newsletters, commenting, and virtual events with our leading journalists
Already have an account? sign in
Register for free to continue reading
Registration is a free and easy way to support our truly independent journalism
By registering, you will also enjoy limited access to Premium articles, exclusive newsletters, commenting, and virtual events with our leading journalists
Already have an account? sign in
Join our new commenting forum
Join thought-provoking conversations, follow other Independent readers and see their replies