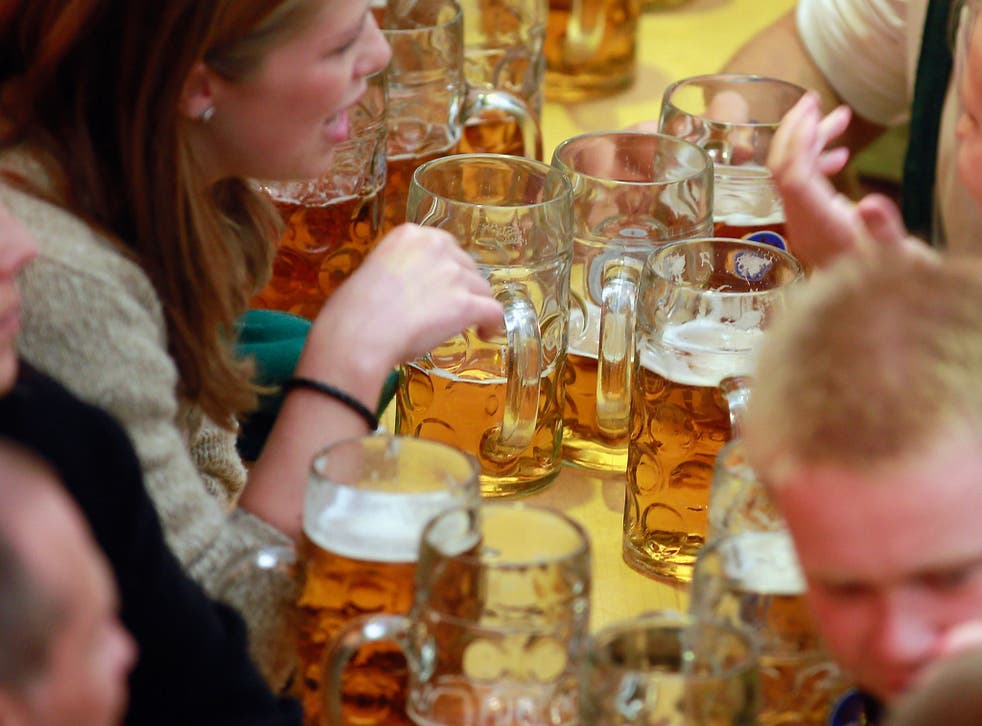 Brits spend a whole year of their life being hungover
Macmillan says women's hangovers last two hours longer than men's
Heather Saul
Tuesday 09 September 2014 10:47 Comments
The average Briton spends over a year of their life nursing a hangover - and it takes women two hours longer than men to recover.
People will spend on average 315 days of their lives battling with inevitable headaches and nausea caused by a hard night's drinking, Macmillan Cancer Support estimates.
People in the north are much more likely to have a hangover, with 22 per cent of people there experiencing four hangovers each month, compared to 15 per cent of people from the south.
There is also an apparent gender divide, with women suffering for nine hours with a hangover, in comparison to the men's average of seven.
Macmillan, which is running a Go Sober for October fundraising campaign, surveyed 2,000 British adults and found that one in 14 will have more than 3,000 hangovers in their lifetime.
It calculated the figures by multiplying the average amount of time people spend hungover each month with their life expectancy.
One in every 13 of those surveyed said they had missed a first date because they were too hungover, while one in ten reported missing a job interview after a few too many the night before.
"This research shows hangovers are a waste of time and are causing people to miss out on everything from romance to their dream job," said Hannah Redmond, head of national events marketing for Macmillan Cancer Support.
"That's why we're asking people to sign up for Macmillan's Go Sober fundraising event, abstain from drinking alcohol for the month of October and ask family and friends to sponsor them. The money raised will provide vital funds to support people affected by cancer so they don't have to face it alone."
Additional reporting by PA
Register for free to continue reading
Registration is a free and easy way to support our truly independent journalism
By registering, you will also enjoy limited access to Premium articles, exclusive newsletters, commenting, and virtual events with our leading journalists
Already have an account? sign in
Join our new commenting forum
Join thought-provoking conversations, follow other Independent readers and see their replies