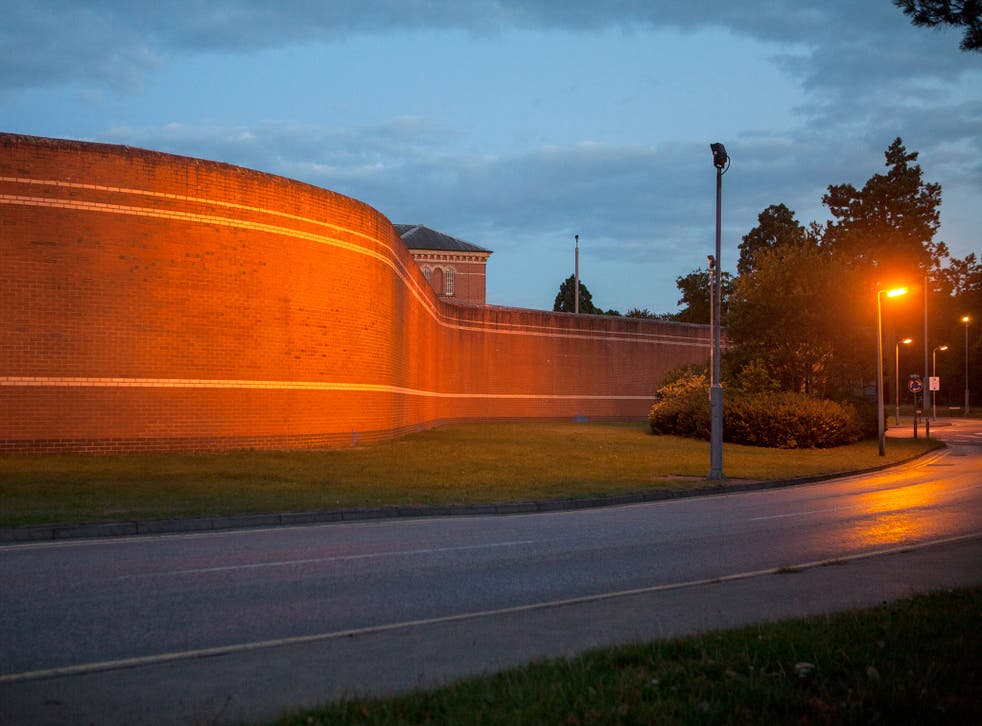 Broadmoor attacks fuel fears that cuts to mental health staff are putting employees and the public at risk
NHS trust insists there is 'no crisis' as police investigate two separate incidents
The biggest mental health trust in the UK has denied suggestions that reduced staffing levels are putting the safety of employees and the public at risk, as two police forces investigate separate attacks on staff which left a hostel worker dead and two nurses injured.
Questions have been asked about whether Michael Meanza, a paranoid schizophrenic, was released into the community too early from Butler House, a men's pre-discharge unit at Ealing Hospital run by West London Mental Health NHS Trust. Mr Meanza has been accused of murdering Jenny Foote, a 38-year-old care worker, Jenny Foote shortly after his release. Ms Foote, a recent university graduate, died of head injuries during a night shift at the hostel in west London which provides support for vulnerable people.
A trust source said: "The fact that the death of the hostel worker occurred relatively recently, amid shortages of staff in the Community Forensic Team at West London Forensic Service, is of concern."
Mr Meanza appeared by videolink at the Old Bailey earlier this month, charged with Ms Foote's murder. He was remanded in custody and will appear again in October for a plea and case management hearing.
A spokeswoman for the trust said it could not comment on the circumstances surrounding Mr Meanza's release as "this matter is the subject of a police investigation", but added.
She said: "However, we can confirm that a multi-agency serious untoward incident review has been commissioned and it will be chaired independently. West London Mental Health Trust is the lead agency for the review."
Ms Foote's family said in a statement: "It comes as a shock to find that someone like Jenny could be killed for doing the job she loved, caring for vulnerable people. Jenny was aware of the risks in her chosen occupation; nonetheless she carried out her work with dedication, compassion, love and understanding for those less fortunate than herself."
Separately, Thames Valley Police is investigating an incident last month at the Broadmoor high security hospital, which is also administered by West London Mental Health Trust. Two members of staff, men aged 63 and 54, were left with facial injuries after being attacked with broken DVDs and a cup as well as being punched.
A police TVP spokesman person said: "The 63-year-old victim sustained scratches and bruising to his face. The 54-year-old man sustained cuts to his head and face. They were taken to Royal Berkshire Hospital for treatment. The investigation is ongoing."
The attack has raised fears about whether Broadmoor, the country's most famous psychiatric hospital, which cares for 200 severely mentally disordered men, has enough experienced nurses to safely monitor its 15 wards. The trust, which has a 13 per cent vacancy rate among clinical and non-clinical staff at Broadmoor, would not was not able tosay whether the injured staff members were nurses or health care assistants, who generally have much less clinical experience.
Leanne McGee, the executive director of high secure and forensic services in charge of Broadmoor, told the trust's most recent board meeting at the end of last month of "difficulties with staffing levels" under her remit.
She said: "Staffing levels within the forensic service have remained challenging on occasions, particularly in the women's services. Recruitment continues with a number of staff on induction."
Janet Davies, the chief executive and general secretary of the Royal College of Nursing, said: "Safe staffing means exactly that – there must be enough registered nurses to provide care that is safe both for staff and for patients. The number of staff needed varies depending on the setting and patient need, but what doesn't change is the importance of having the right number of staff in place.
"Decisions on staffing levels should never be made based on finances and always based on patient need. Failure to do this is dangerous, both for staff and for patients."
The trust spokeswoman person said: "The trust faces the same market challenges as other mental health trusts and acute hospital trusts, particularly those in London, and we are particularly looking to recruit newly qualified (Band 5) nurses. In order to attract new nursing staff we are extending our recruitment activity – we recently carried out a successful and responsible nurse recruitment drive in Scotland and are looking to other potential areas to further recruit nursing staff – and we are reviewing and expanding our range of incentives to recruit and retain good staff."
The staffing concerns come as a senior doctor at Broadmoor has quit his role as clinical director. Dr Amlan Basu, who featured in the recent ITV documentary about Broadmoor, is leaving the trust later this year to take up a senior leadership role in the private healthcare sector.
All mental health trusts are facing unprecedented pressures due to budget cuts. Research by Community Care earlier this year, based on information from 43 mental health trusts in England, showed that funding for mental health services dropped in real terms by 8.25 per cent, or almost £600m.
Paul Farmer, the chief executive of the mental health charity Mind, said at the time: "The treatment gap for mental health is huge – 75 per cent of people with mental health problems get no help at all. Meanwhile, many more are being turned away from services when they need them the most, left to cope alone with self-harm and suicidal thoughts."
The trust spokeswoman said: "The trust's first priority is to ensure the safety of our patients, staff and the public. We do this by ensuring we have the right staff with the right skills and training to provide good quality care and deal with challenging situations on the rare occasions that they arise.
"There is no staff safety crisis at Broadmoor Hospital. In any mental health service challenging situations may arise. The trust ensures that all staff and patients are fully supported in line with our duty of care to both and we are extremely proud of how well our staff respond to difficult situations."
Register for free to continue reading
Registration is a free and easy way to support our truly independent journalism
By registering, you will also enjoy limited access to Premium articles, exclusive newsletters, commenting, and virtual events with our leading journalists
Already have an account? sign in
Register for free to continue reading
Registration is a free and easy way to support our truly independent journalism
By registering, you will also enjoy limited access to Premium articles, exclusive newsletters, commenting, and virtual events with our leading journalists
Already have an account? sign in
Join our new commenting forum
Join thought-provoking conversations, follow other Independent readers and see their replies