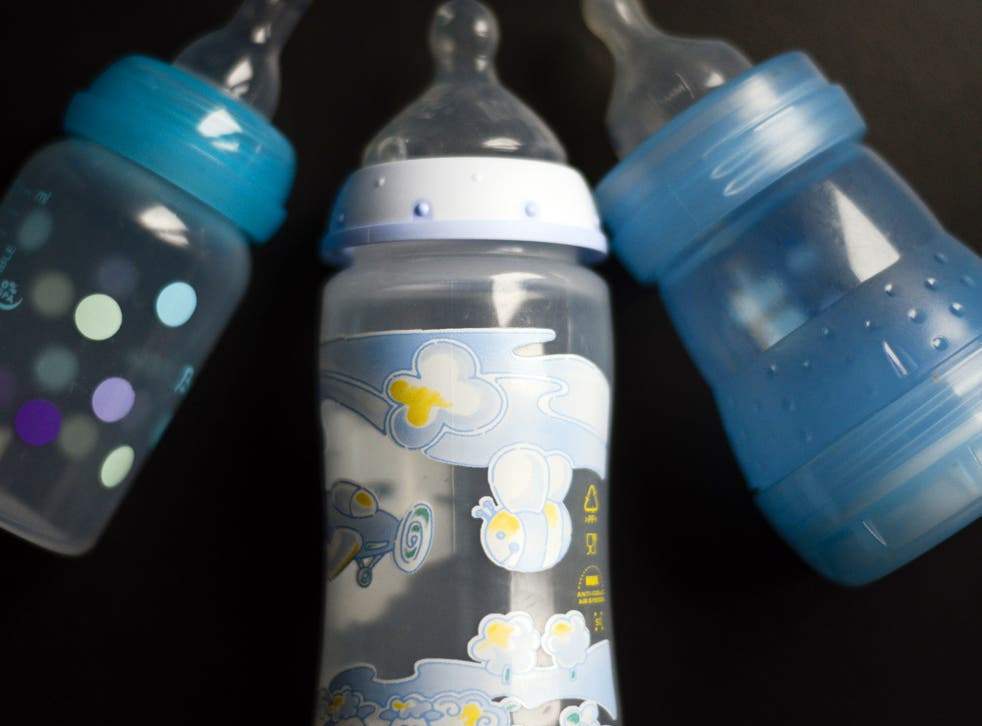 Calls to ban dangerous chemicals
Guidelines do not take into account the 'cocktail effect' of substances in various household products
Emily Dugan
Saturday 06 April 2013 21:19 Comments
A group of dangerous chemicals found in everything from children's toys to toothpaste and furniture are not being properly policed, campaigners warned yesterday. The impact of the chemicals, known as endocrine disruptors, on hormones has the potential to cause cancers, birth defects and environmental damage.
An analysis of how five of the most widely used of these chemicals are controlled has found that regulators are putting human and environmental health at risk by being insufficiently vigilant. Experts warn that watchdogs are not considering the cumulative "cocktail effect" of multiple exposures to these substances, and have failed to keep up to date with the latest science.
The study, which will be published later this month by the campaigning legal group ClientEarth, has alarmed scientists, who already believe the substances should be banned.
The five chemicals studied include bisphenol A (BPA), which has been banned from use in babies' bottles and toys because of links to hormone imbalance in foetuses and infants. The regulation of four other hormone-affecting chemicals – triclosan, octyl methoxycinnamate (OMC), tetrabromobisphenol A (TBBPA) and diethyl phthalate (DEP) – was also analysed.
Dr Emma Meredith, of the industry-funded Cosmetic, Toiletry & Perfumery Association (CTPA), said that most of these chemicals were legal for cosmetics, adding: "Though there are many studies out there, there are no links between what people call endocrine disruptors and human illness."
The Independent on Sunday approached eight of Britain's biggest household care and cosmetics companies to see which of them was still using these chemicals. Five admitted to using one or more; two refused to confirm their ingredients and one said it did not use them.
With animal tests revealing impacts as diverse as cancers, damaged immune systems and lowered fertility, scientists believe that these substances could be hazardous to human health. Kevin Brigden, a scientist for Greenpeace, said: "The critical thing about phthalates is they're not locked into the material. They leach out, and because of that you find household dust which contains phthalates."
L'Oréal, Johnson & Johnson and The Body Shop all confirmed that they used OMC in their sunscreens. In a statement, The Body Shop said it used the chemical only in a "limited number of products", and had "prohibited the use of phthalates in all of its cosmetics in 2007". Johnson & Johnson said it had "stopped using phthalates and triclosan in new consumer products and our goal is to phase out of them in our existing products by 2015"; L'Oréal said all of its products are "rigorously tested for safety... including possible endocrine disruption".
Colgate-Palmolive said it used triclosan in its Colgate Total toothpaste because "it is clinically proven to reduce plaque and gum disease", and because scientific bodies had declared "its use in a maximum concentration of 0.3 per cent is safe for consumers". Studies on animals suggest it could affect hormonal balance and the immune system.
Unilever said it had phased out DEP, and that ingredients such as triclosan and cinnamate would be labelled on the pack. Reckitt Benckiser, which produces cleaning products such as Dettol and Vanish, would not confirm that its products were free from the five chemicals, but said they were on a "guideline of ingredients not to be used". P&G said that triclosan, DEP and OMC "are legally allowed for safe use in cosmetic products under very strict European cosmetic legislation". Kimberly-Clark said it did not use any of these chemicals in its products.
All companies producing or importing chemicals must register them with the European Chemicals Agency (ECHA) and send in detailed summaries of the latest research on that substance. ClientEarth found that important scientific findings were omitted from the dossiers for many endocrine-disrupting chemicals, leaving regulators, consumers and manufacturers dangerously uninformed.
Dr Lisette van Vliet, senior policy adviser at the Health & Environment Alliance (HEAL), which represents environmental health groups across Europe, said: "We can't be sure that endocrine disruptors are being identified and properly controlled. These chemicals ought to be phased out as soon as possible."
Though manufacturers are required to declare ingredients on their products, some do not do so with all chemicals, as a loophole allows scents to be kept secret. A Defra spokeswoman said: "It is important to monitor the effect of chemicals on people and wildlife, which is why we are undertaking research into the potential impact of hormone-disrupting chemicals."
Endocrine disruptors: what they do and where they are
Triclosan
With its antibacterial properties, triclosan is a popular ingredient in toothpaste, hand wash, deodorant, cleaning products and children's toys. Studies on animals suggest it could affect hormonal balance and the immune system. It has been found in plasma, breast milk and fish.
BPA
Bisphenol A is ubiquitous in plastic products, including food containers, medical equipment, glues, toys, furnishings and electrical equipment. It was formerly in baby care products, but has been banned in these. Linked to cancer in adults and hormone imbalances in foetuses and babies.
DEP
Used in fragrances, where it is often listed in the ingredients only as "parfum", diethyl phthalate can also be found on medicine coatings, in cleaning products, household furnishings and food packaging. Studies on pregnant rats showed high doses affected skeletal development.
TBBPA
Used as a fire retardant in household furnishings and children's toys, tetrabromobisphenol A is potentially toxic to the environment, with tests on fish suggesting it may affect thyroid function. It has been found in house dust, soil and the air.
OMC
Widely used in sunscreens and lip balms, octyl methoxycinnamate has been detected in breast milk as well as natural waters and aquatic life. A study of rats found that the offspring of mothers exposed to high doses during pregnancy had smaller testes and lower testosterone levels.
Register for free to continue reading
Registration is a free and easy way to support our truly independent journalism
By registering, you will also enjoy limited access to Premium articles, exclusive newsletters, commenting, and virtual events with our leading journalists
Already have an account? sign in
Register for free to continue reading
Registration is a free and easy way to support our truly independent journalism
By registering, you will also enjoy limited access to Premium articles, exclusive newsletters, commenting, and virtual events with our leading journalists
Already have an account? sign in
Join our new commenting forum
Join thought-provoking conversations, follow other Independent readers and see their replies