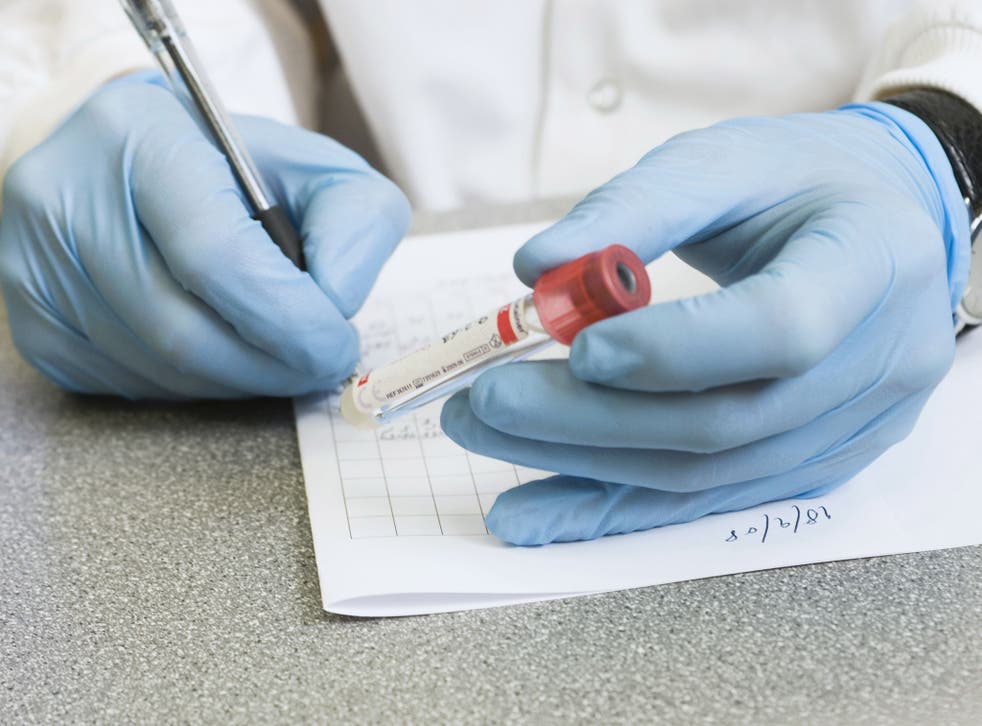 Cancer test which yields 'near perfect' results could be available by end of decade
Scientists are now able to diagnose the deadly disease using just a single drop of saliva, known as a 'liquid biopsy'
A revolutionary 10-minute test for cancer which yields "near perfect" results could be available in the UK by the end of the decade.
Scientists are now able to diagnose the deadly disease using just a single drop of saliva, known as a "liquid biopsy".
Costing around £15 the cheap technique picks up on fragments of tumour DNA, and is hoped to be a breakthrough in early diagnosis, boosting survival rates.
Estimated to be available in the UK within four years, the cheap test is so simple it could be done in doctor's office, pharmacies and even people's homes.
Currently only blood tests are available to detect cancer, and results usually take around two weeks.
Unveiling the pioneering new research, Professor David Wong, from the University of California at Los Angeles, said it was due to enter full clinical trials later this year.
Health news in pictures

Show all 40
Speaking at the the American Association for the Advancement of Science annual meeting in Washington, Prof Wong added he expected approval from the American Food and Drug Administration with two years.
He told the conference: "If there is circulating signature of a tumour in a person blood or saliva, this test will find it.
"We need less than one drop of saliva and we can turn the test around in 10 minutes. It can be done in a doctor's office while you wait.
"Early detection is crucial. Any time you gain in finding out that someone has a life-threatening cancer, the sooner the better."
So far the saliva test has had 'near perfect' accuracy on lung cancer patients.
The non-invasive test could also hold the key to early detection in some cancers, such as pancreatic, which currently has no effective early screening capabilities.
Statistics from charity Cancer Research UK shows just under half of deaths in the UK were due to lung, bowel, breast or prostate cancers in 2012.
Prof Wong was hopeful the test could be used to diagnose different forms of cancers in the future, and added: "Down the road it might be possible to test for multiple cancers at the same time."
Prototypes are currently being developed which will be rolled out in China and Europe, and the test would need regulatory approval before being available in the UK.

Register for free to continue reading
Registration is a free and easy way to support our truly independent journalism
By registering, you will also enjoy limited access to Premium articles, exclusive newsletters, commenting, and virtual events with our leading journalists
Already have an account? sign in
Register for free to continue reading
Registration is a free and easy way to support our truly independent journalism
By registering, you will also enjoy limited access to Premium articles, exclusive newsletters, commenting, and virtual events with our leading journalists
Already have an account? sign in
Join our new commenting forum
Join thought-provoking conversations, follow other Independent readers and see their replies