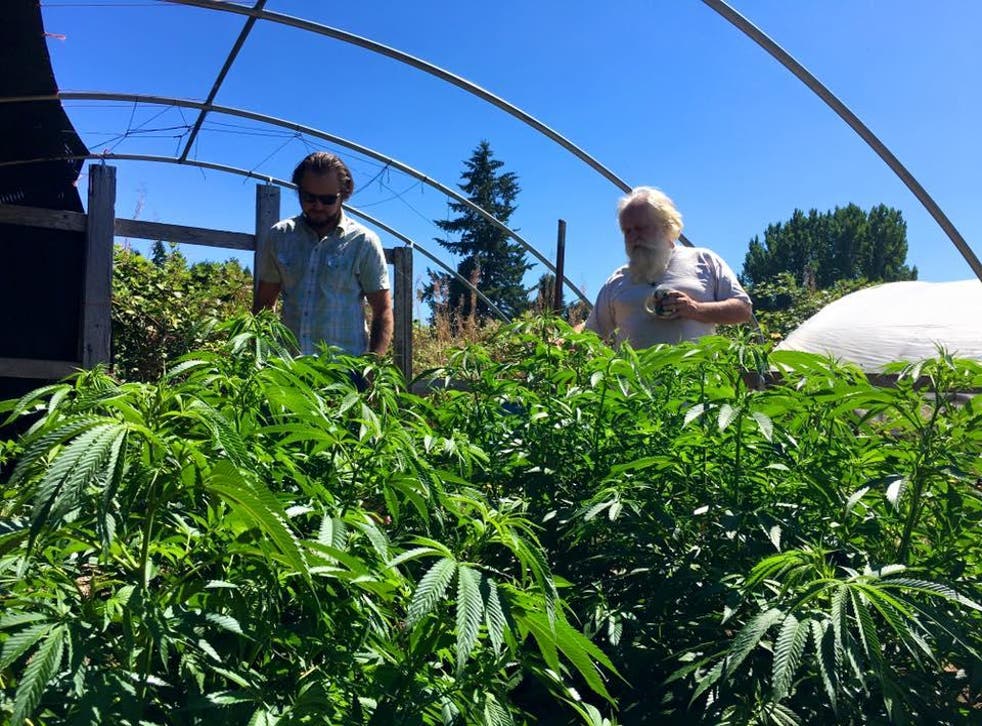 Cannabis users 'could double risk of rare heart condition'
Some smokers could develop sympotoms which mimic signs of a heart attack
John von Radowitz
Monday 14 November 2016 02:28 Comments
Smoking cannabis may double the risk of a rare condition that temporarily weakens the heart, research has shown.
Stress cardiomyopathy mimics signs of a heart attack, resulting in chest pain, shortness of breath, dizziness and sometimes fainting.
The symptoms, caused by a reduction in the heart's ability to pump blood, are usually temporary but experts warned they could indicate more serious trouble.
Cannabis users experiencing an episode of stress cardiomyopathy were significantly more likely than non-users to go into cardiac arrest or need correction to abnormal heart rhythms.
Dr Amitoj Singh, from St Luke's University in Pennsylvania, who co-led the US study, said: "The effects of marijuana, especially on the cardiovascular system, are not well known yet.
"With its increasing availability and legalisation in some states, people need to know that marijuana may be harmful to the heart and blood vessels in some people."
The researchers analysed data from 33,343 Americans who were hospitalised with stress cardiomyopathy between 2003 and 2011.
After taking a range of risk factors into account, the study showed that cannabis users were almost twice as likely to develop stress cardiomyopathy than non-users.
Active cannabis use was identified either from information provided by the patient or a urine test.
Cannabis users were also more likely to have a history of depression, psychosis, anxiety disorder, alcoholism or multiple substance abuse.
"If you are using marijuana and develop symptoms such as chest pain and shortness of breath, you should be evaluated by a healthcare provider to make sure you aren't having stress cardiomyopathy or another heart problem," said Dr Singh.
World's 10 deadliest street drugs

Show all 10
The research was presented at the American Heart Association's Scientific Sessions meeting in New Orleans.
Press Association
Register for free to continue reading
Registration is a free and easy way to support our truly independent journalism
By registering, you will also enjoy limited access to Premium articles, exclusive newsletters, commenting, and virtual events with our leading journalists
Already have an account? sign in
Join our new commenting forum
Join thought-provoking conversations, follow other Independent readers and see their replies