Chickenpox vaccine trialed in UK hospitals
The vaccine is estimated to have a 98 per cent success rate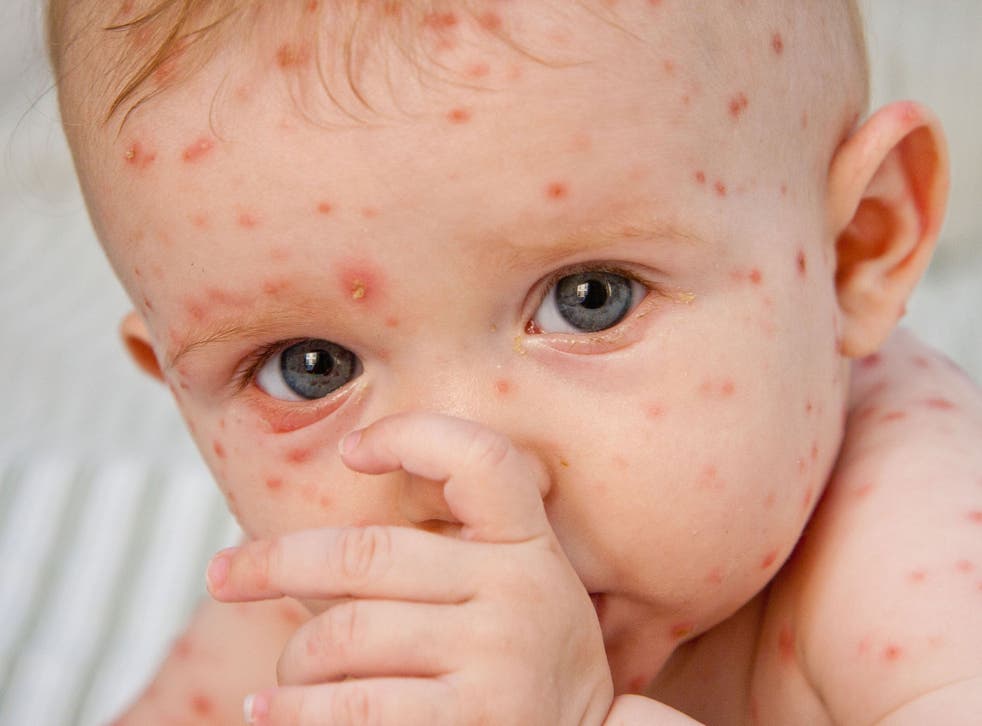 Hospitals in the UK are trialling a new vaccine which prevents children from developing chickenpox.
Vaccines for the illness are currently available in Germany and the US, but is not included in the UK's routine childhood vaccination programme, and only offered to vulnerable groups.
The NHS website explains that it is not routine in the UK due to fears it could cause chickenpox and shingles in older people, which can lead to more serious complications.
The study will test how safe and effective a new version of a vaccine called Varilrix is, and will involve children aged between 12 and 23 months.
Scientists estimate that the vaccine, which was licensed in the UK in 2013, gives 98 per cent protection against chicken pox in children and 75 per cent in adolescents and adults.
Chickenpox, caused by the varicella-zoster virus, is a common and relatively mild condition which lasts between five to 10 days.
Symptoms include a red rash, and itchy spots that turn into blisters.
However, in vulnerable children and adults, it can cause serious conditions such as pneumonia, skin infections, and brain swelling, known as encephalitis.
The study is being conducted at the NIHR Wellcome Trust Southampton Clinical Research Facility and St George's Hospital in south London, as well as sites in Bristol and Oxford.
Health news in pictures

Show all 40
Katrina Cathie, a consultant paediatrician and principal investigator for the study at Southampton Children's Hospital, said her team is "extremely pleased" to be part of the "exciting trial."
"While chickenpox is often a mild illness which lasts for one or two weeks, it can still be very uncomfortable and unpleasant for children while, in the worst cases - particularly among those with underlying health conditions - it can lead on to respiratory infection, skin infection and brain inflammation."
She explained that the study will investigate whether a new version of the vaccine should be developed, by monitoring how the temperature of participants change, as well as signs of fever.
"Through this study, we will find out if a new version of the vaccine is better than the current version," she said.
Additional reporting by PA
Register for free to continue reading
Registration is a free and easy way to support our truly independent journalism
By registering, you will also enjoy limited access to Premium articles, exclusive newsletters, commenting, and virtual events with our leading journalists
Already have an account? sign in
Register for free to continue reading
Registration is a free and easy way to support our truly independent journalism
By registering, you will also enjoy limited access to Premium articles, exclusive newsletters, commenting, and virtual events with our leading journalists
Already have an account? sign in
Join our new commenting forum
Join thought-provoking conversations, follow other Independent readers and see their replies