Competition in NHS is harming efforts to improve patient care, says outgoing chief Sir David Nicholson
Hospitals being held back from making changes that make 'perfect sense from the point of view of patients'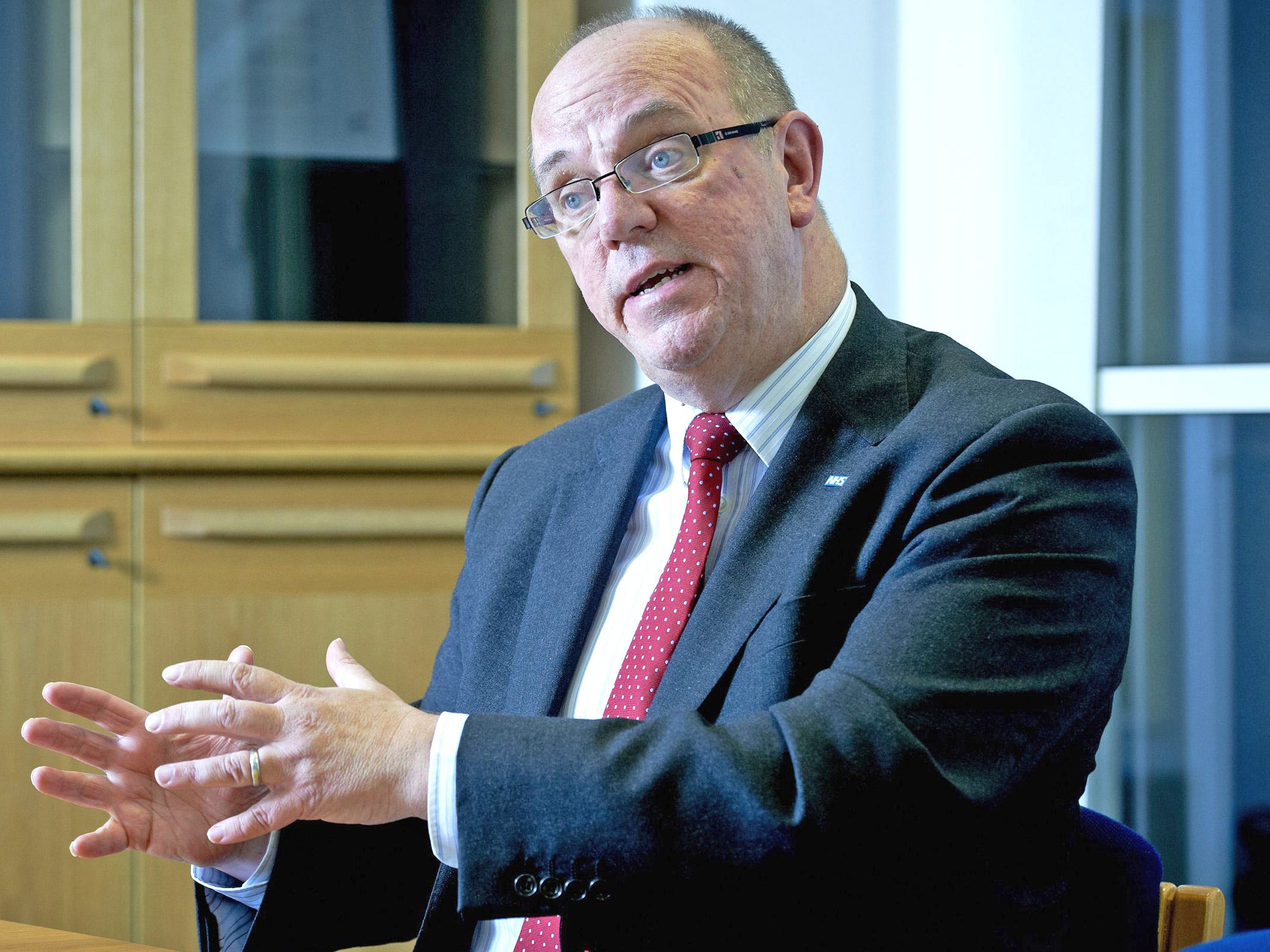 Private-sector style competition in the NHS is harming efforts to improve patient care, the health service's top official has admitted, in a damning verdict on a key pillar of the government's health reforms.
Sir David Nicholson, the outgoing chief executive of NHS England, said that hospitals were being held back from making changes that made "perfect sense from the point of view of patients" because they did not meet new rules on competition between healthcare providers.
Speaking at an event hosted by the Health Service Journal last week, Sir David spoke candidly about the rules, which have already stood in the way of mergers and service changes that NHS managers and clinicians said were urgently needed. His comments were made under "Chatham House rules", but he later gave special permission for them to reported.
"All of [the politicians who drew up the Health and Social Care Act] wanted competition as a tool to improve quality for patients," he said. "That's what they intended to happen, and we haven't got that…"
"I've been somewhere [where] a trust has used competition law to protect themselves from having to stop doing cancer surgery, even though they don't meet any of the guidelines [for the service]," he continued.
"Trusts have said to me they have organised, they have been through a consultation, they were centralising a particular service and have been stopped by competition law. And I've heard a federated group of general practices have been stopped from coming together because of the threat of competition law.
"All of these [proposed changes] make perfect sense from the point of view of quality for patients, yet that is what has happened."
He said that the law may have to change and that the health secretary, Jeremy Hunt, would have to act "quite quickly" to enable "the big changes needed" - an apparent reference to plans to reform NHS services in reaction to major budget restrictions.
"I know the secretary of state would be prepared to take legislation back [to Parliament] if that's what needs to happen," he said.
The Department of Health said that proposed NHS mergers had been considered by the Office of Fair Trading (OFT) on only two occasions and that Mr Hunt was "absolutely clear that patient safety must always trump any competition concerns".
 "The Health Secretary has recently met with the OFT to seek assurances that the current system is working well for patients.  As a result, the OFT have committed to set out further guidance on the merger review process shortly," the spokesperson said.
Sir David's criticisms were revealed as the Labour party pledged to make a "a clear break" with its former support for greater competition within the health service.
Speaking at the party's conference, the shadow health secretary Andy Burnham launched a fierce attack on the Coalition's record on the NHS, saying that competition lawyers had been allowed to "call the shots", hospitals had been encouraged to charge patients for more services and private companies had been favoured over NHS providers.
"For too long, market forces have been allowed to advance into the NHS," he said. "Well no more. We will make a clear break with that… I am not neutral about who provides NHS services, I will never see the NHS as an empty blue and white brand to be used by any qualified provider."
A Labour source said that Mr Burnham wanted to restore the principle that NHS organisations would be the "preferred provider" of health care - a clear break from the last Labour government's health policy.
"We let the market in too far," the source said. "Andy recognised that as health secretary in the dying days of the last government… We're going back to the idea that the NHS is its own preferred supplier."
Mr Burnham outlined Labour's plans to "complete [NHS founder Aneurin] Bevan's vision" by integrating the health service with the social care sector - a plan which the Government has also made a priority in the face of growing crisis in elderly care provision.
Under a Labour government, elderly people and the disabled would have "one named contact" who would coordinate their care needs, Mr Burnham said. Home carers would also be able to go with patients into hospital. End of life care would be free, and terminally ill people would have greater rights to spend their last days at home, he added, in a pledge that was welcomed by Macmillan and Help the Hospices.
The health secretary Jeremy Hunt said that Labour were "playing catch-up on joining up services" and criticised Mr Burnham's speech for failing to mention the Mid Staffordshire hospital scandal, which unfolded under the last Labour government. The Government announced a £3.8bn fund to begin the work of merging health and social care in July.
Join our commenting forum
Join thought-provoking conversations, follow other Independent readers and see their replies