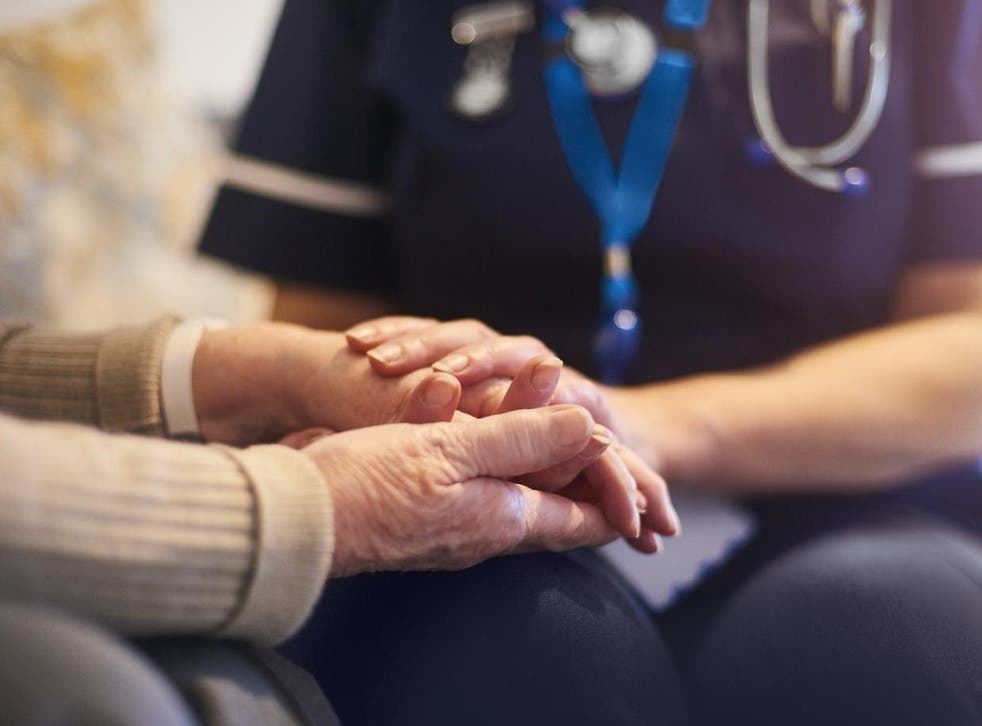 Coronavirus: Dementia patients experiencing increased levels of confusion during pandemic
The Alzheimer Society of Ireland is calling for extra support during the pandemic
People living with dementia are experiencing increased feelings of confusion, paranoia and delusion during the coronavirus pandemic, a charity has said.
The Alzheimer Society of Ireland (ASI) conducted a survey of 160 people living with the condition, family carers and dementia advisers. It found elevated levels of isolation, loneliness, anxiety and fear.
More than 70 per cent of those surveyed felt they needed extra support during the outbreak, including practical and emotional support such as telephone check-ins.
The charity said it has seen a surge in inquiries related to "responsive" behaviours. These include increased levels of confusion, paranoia and disrupted sleep.
ASI said cuts to services meant that people caring for dementia patients during the pandemic were experiencing burnout and stress.
One carer, who wished to remain anonymous, said she feared that she wouldn't be able cope with her "[...] husband's challenging behaviour for much longer."
ASI has also launched an appeal calling on members of the public to make emergency donations to help provide support for carers and those living with dementia.
Pat McLoughlin, chief executive of ASI, said: "There was a crisis in dementia care in Ireland long before Covid-19, but now it's unthinkable what people with dementia and their carers are going through with no access to vital key supports and services.
"There is a real sense of fear, anxiety and isolation out there and people are crying out for support at this desperate time. Everyone's lives have been turned upside down during this health crisis, but people with dementia are particularly vulnerable.
He added: "People being diagnosed with dementia does not stop due to Covid-19 — it is increasing all the time with 30 new cases per day. These people need support.
"Despite a number of our supports and services being closed, we're still supporting people online or on the phone. We are still available to those who are most vulnerable in our communities during this health crisis."
The charity sector has been hit particularly hard by the Covid-19 pandemic, with fundraising becoming increasingly difficult as people are urged to stay home.
Many high street charity shops have been forced to temporarily close their doors because of the coronavirus outbreak.
British Heart Foundation, Oxfam, Cancer Research UK and Save The Children have all pulled down the shutters to protect their staff, volunteers and donors.
Allison Swaine-Hughes, retail director at the British Heart Foundation, said: "As significant numbers of our volunteers, staff, customers and donors are in a high-risk group or are directly affected by heart and circulatory disease, it's only right that we close our 750 shops and stores.
"Without the invaluable contributions of our staff and volunteers, it is not possible for us to operate normally."
Join our new commenting forum
Join thought-provoking conversations, follow other Independent readers and see their replies