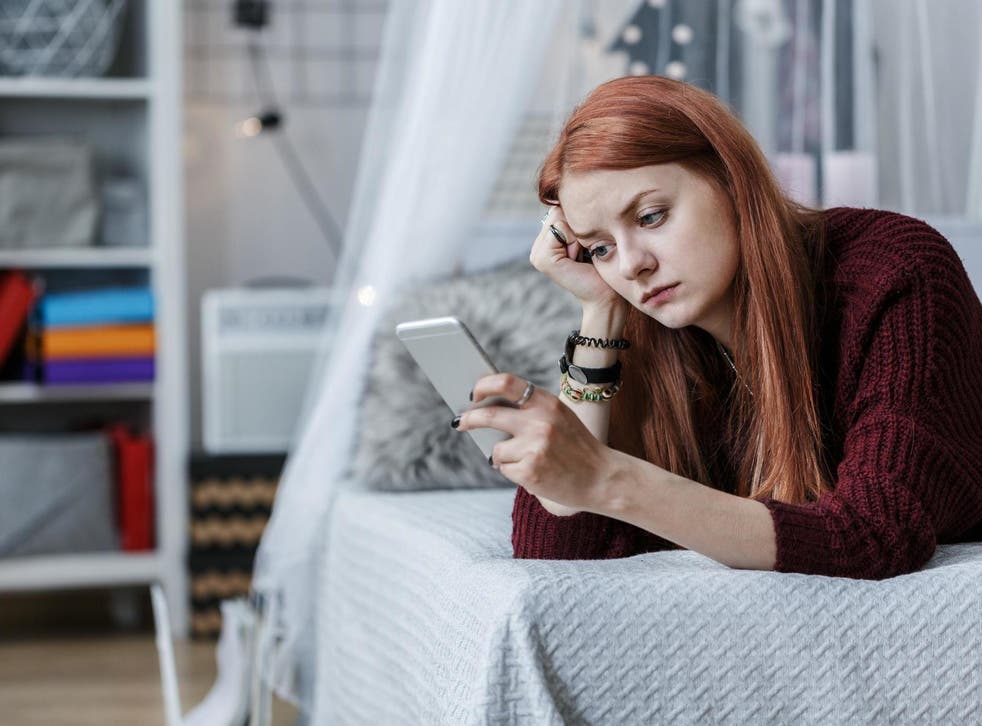 Lockdown: Fears grow over long-term impact of pandemic on young people's mental health
'The pandemic has turned the lives of millions of children and young people upside down,' says Emma Thomas
Matt Mathers
Wednesday 13 May 2020 17:19 Comments
More than half of parents and carers are concerned about the impact the Covid-19 pandemic is having on their children's mental health, according to new research.
A survey by the mental health charity YoungMinds found that 67 per cent of respondents are worried about how the pandemic will affect their children's long-term mental health.
This rose to 77 per cent for respondents whose children accessed mental health support in the three months prior to the virus taking hold in the UK.
Almost a third (29 per cent) of 1,854 adults surveyed say there isn't enough support for young people struggling with their mental health during the pandemic.
Among respondents whose children have received support through the NHS or other providers in the past three months, 25 per cent said they were no longer able to access it.
Parents and carers also reported an increase in anxiety and depression, a sense of loss and fear, difficulties coping with a lack of structure and routine, increased isolation and young people missing face-to-face contact with friends.
A top concern among respondents was how young people would transition back to "normality" once the lockdown has been lifted and how this could affect their future.
Respondents whose children are receiving help for mental health conditions are worried about how the pandemic will affect recovery.
Emma Thomas, YoungMinds chief executive, says it's important that young people continue receiving support during the pandemic.
"The pandemic has turned the lives of millions of children and young people upside down," she said.
Health news in pictures

Show all 40
"As our survey shows, many parents and carers are deeply worried about the long-term impact of the pandemic on the young people in their care and don't know where to turn for advice and support.
"That's why the government needs to take action, to make sure that support is available for young people and families who need it, now and as we emerge from the pandemic."
The findings of the survey, which was conducted from 9-10 May, have been published by YoungMinds as part of its 'Beyond Tomorrow' campaign. The campaign calls on ministers to take action to limit the long-term impact the pandemic has on young people's mental health.
You can find out more about the campaign by following this link.
If you need help with your mental help you can contact YoungMinds on 020 7089 5050 or by visiting the link above.
Register for free to continue reading
Registration is a free and easy way to support our truly independent journalism
By registering, you will also enjoy limited access to Premium articles, exclusive newsletters, commenting, and virtual events with our leading journalists
Already have an account? sign in
Join our new commenting forum
Join thought-provoking conversations, follow other Independent readers and see their replies