Coronavirus: Spike in depression and anxiety following shut down, research shows
It comes just days after a charity warned of a mental health crisis during the pandemic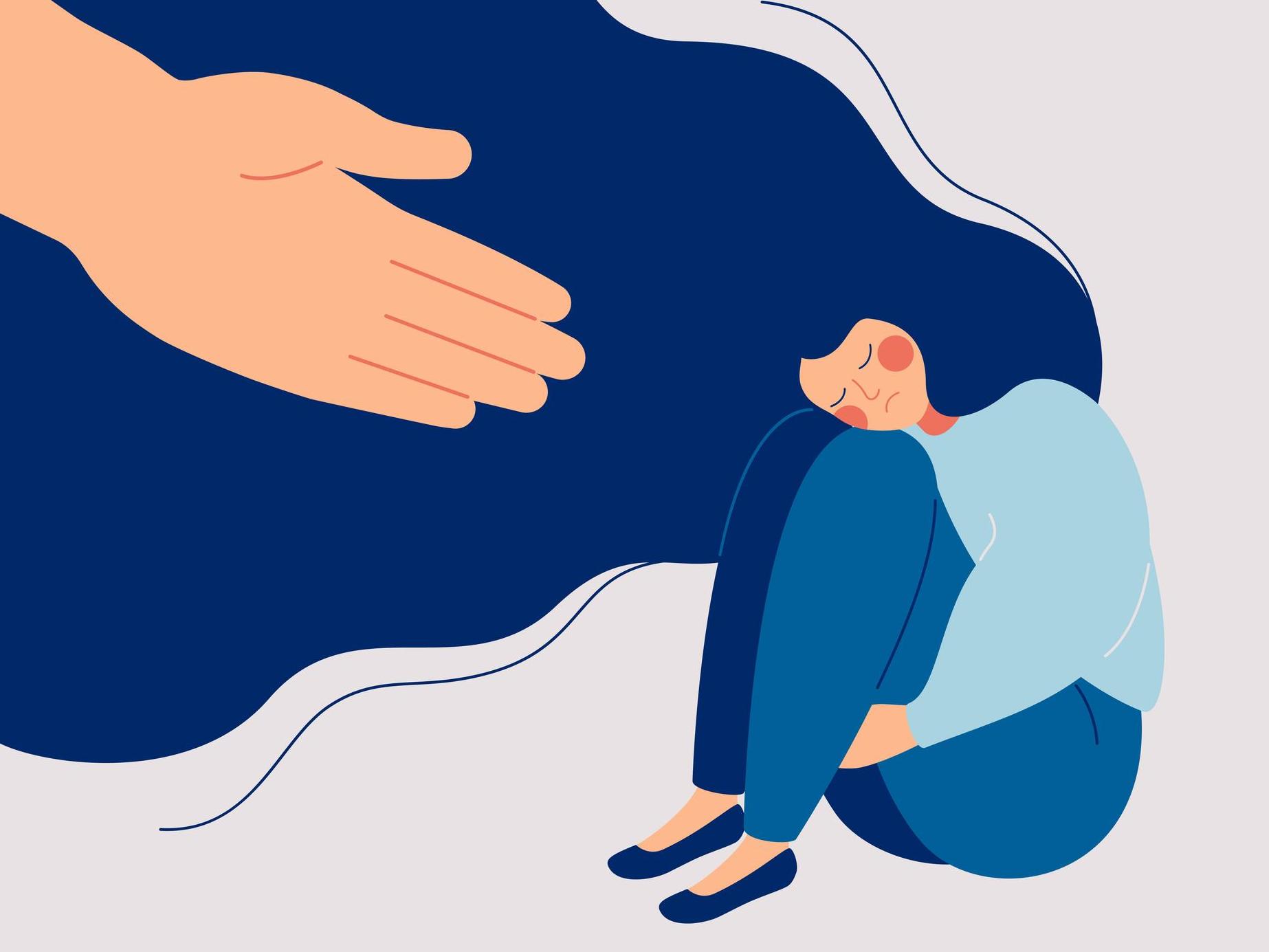 There was a spike in the number of people reporting significant levels of depression and anxiety immediately after the UK's coronavirus lockdown, a new study shows.
Researchers found that on March 24 – the day after Prime Minister Boris Johnson announced that Britons were to stay at home – 38 per cent of participants reported increased feelings of depression while 36 per cent said they felt more anxious.
This compared with 16 per cent reporting significant depression and 17 per cent reporting significant anxiety the day before the announcement.
Researchers at the Sheffield University and Ulster University in Northern Ireland said elevated feelings of depression and anxiety persisted throughout the remainder of that week (23-27 March).
Richard Bentall, professor of clinical psychology at the University of Sheffield and leader of the study, said the results showed that the public was concerned about the pandemic.
He added: "We are seeing initial evidence of a rise in psychological symptoms in the population but, nonetheless, the overall picture that emerges so far is of a nation that is well informed about Covid-19, taking appropriate action and resilient.
"The rates of reported mental health problems are higher but not dramatically different to those observed in previous, similar surveys – but those who have already taken a financial hit are more likely to feel anxious or depressed."
The flash study, which surveyed 2,000 people from 23-27 March, was launched in a bid to understand the mental health impacts of the coronavirus outbreak and promised results "within days".
It also found higher levels of anxiety and depression among those aged under 35, living in a city, living alone or with children, with lower incomes and existing health conditions.
Those on low incomes also suffered greater levels of anxiety and depression, according to the study, while 32 per cent of those surveyed said they had already lost income because of the outbreak.
The study was launched after a number of charities warned of a mental health crisis during the Covid-19 shutdown.
Mental health charity Sane called on the government to do more to highlight the risks associated with prolonged periods of isolation.
Sane CEO Marjorie Wallace said increased loneliness could lead to poorer health outcomes and ultimately premature deaths.
She added: "Loneliness can be a killer. A study of 300,000 people found that it is associated with a 29 per cent increase in mortality.
"In other words, it is a significant factor in poorer health outcomes and premature death and we need to balance these risks. Psychiatric services need to be on red alert for patients who are deteriorating."
Additional reporting by agencies
Join our commenting forum
Join thought-provoking conversations, follow other Independent readers and see their replies