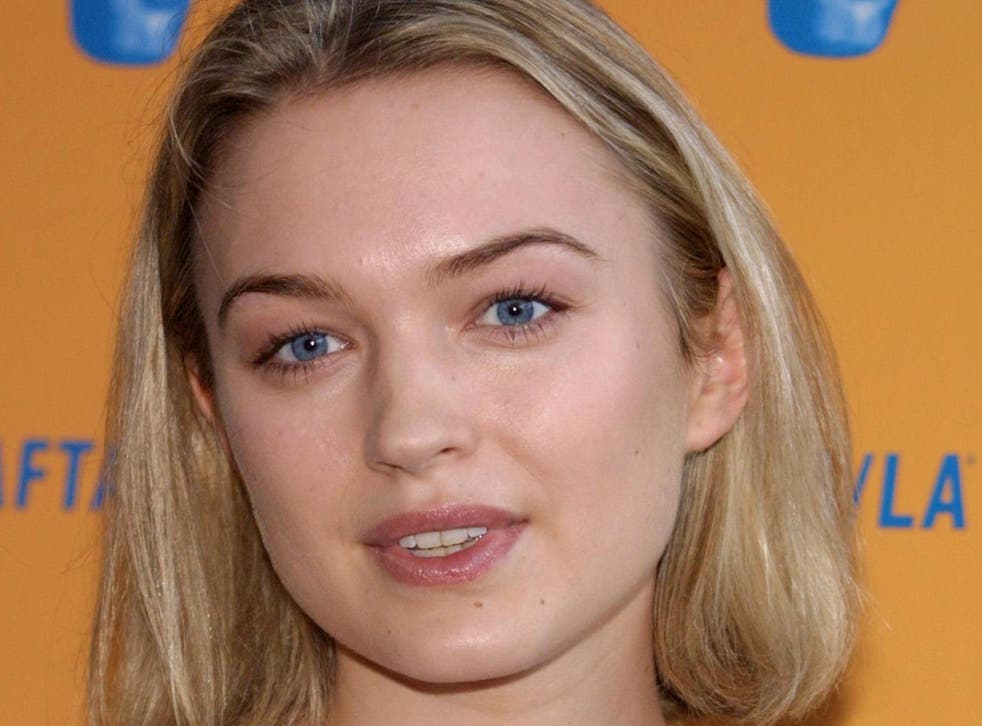 Coronavirus: Sophia Myles issues virus warning on GMB following father's death
Sophia Myles is calling on the public to following social-distancing guidelines
Actress Sophia Myles has called on the public to take Covid-19 seriously after losing her "selfless" father to the illness.
Peter Myles, a vicar with underlying health issues, died earlier this month aged 76, with his daughter saying "it was the coronavirus that finally took him".
Ms Myles, 40, told Good Morning Britain that her father "was a very loving soul" who "adored caring for people".
The Doctor Who and Transformers actress said she was "lucky" to be able to see her father for five minutes before he died.
"Under strict medical supervision and clinical advice I was allowed into his ward, wearing a visor and full protective uniform," she told GMB hosts Susanna Reid and Piers Morgan via video link.
"But I was only given five minutes to be in the room with him and had to stand at a two-metre distance initially.
She added: "You can't have that flesh-to-flesh moment... to kiss your loved one's brow and hold their hand and it was very obvious that his breathing was starting to slow down massively.
"And this is the horrible thing about this virus... People are just dying because ultimately they are not able to breathe. It's such an unnatural death."
Myles said she was "outraged" to hear that some people were treating the lockdown like a "holiday" and called on the public to follow government guidance on self-isolation.
She added: "If you see an elderly person, don't just go two metres away from them, cross over, walk on the other side of the street and listen to the medical advice.
"Listen to the government advice. We have to take this seriously."
A number of British celebrities have taken to the media to explain how the novel virus has affected them and their families.
On Sunday night, Linda Lusardi was released from hospital after beating the illness, with her husband Sam Kane praising NHS workers for their hard work.
Former GMTV host Fiona Phillips revealed how the virus brought her a "body-sized cloak of sweat" and kept her up all night.
And Earlier this month, Idris Elba posted a video to social media describing his symptoms after testing positive for Covid-19.
Additional reporting by agencies
Join our new commenting forum
Join thought-provoking conversations, follow other Independent readers and see their replies