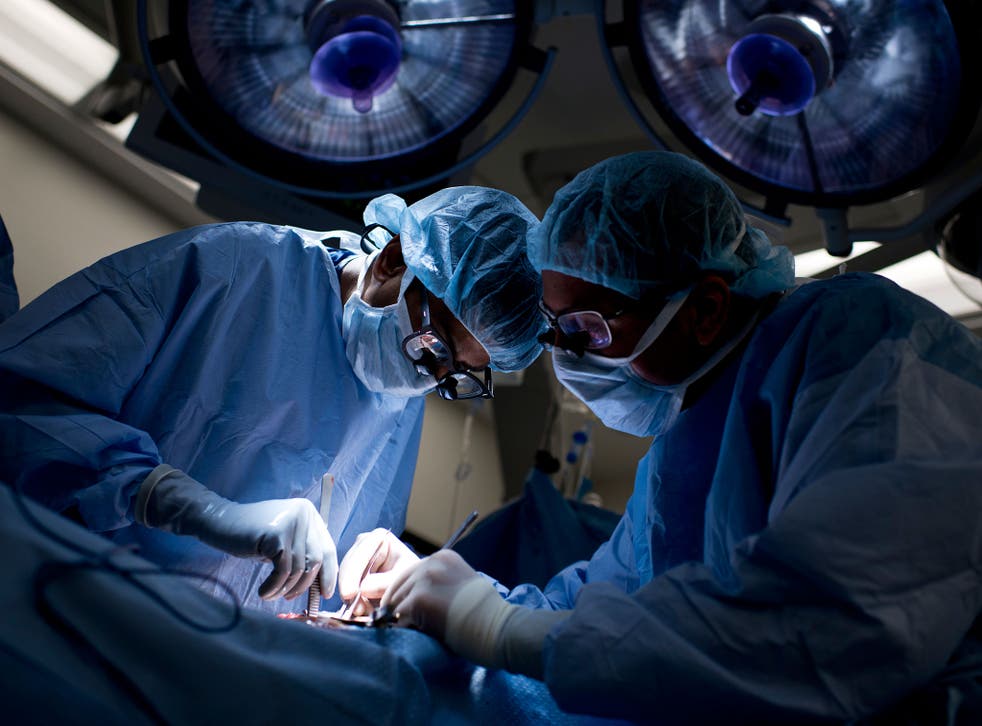 Cosmetic surgery operations on the rise, with breast enlargement most popular procedure
A record number of adults in the UK underwent cosmetic surgery last year, new figures have shown.
The data released by the British Association of Aesthetic Plastic Surgeons (BAAPS) revealed that there was a 13 per cent spike in the number of procedures carried out in 2015, at 51,140 in total.
The spike follows a slump for the industry blamed on the recession and the PIP implant scandal.
Women underwent 46,526 of the total procedures, with breast enlargement, eyelid surgery, face and neck operations, and breast reductions being the most popular.
Men however are most likely to choose eyelid surgery, followed by nose jobs, breast reduction, and liposuction and pinning back ears. And while men make up 9 per cent of operations in the UK, the figure has almost doubled in the past decade from 2,440 in 2005 to 4,614 in 2015.
While demand for all procedures has risen, breast enlargement continues to be the most popular with 9,652 procedures in 2015, representing a 12 per cent rise since 2014.
However, apparent trends in cosmetic surgery have changed as women are now more likely to choose "natural" looking breasts, according to BAAPS doctors.
Eyelid surgery was the next most popular operation in the UK, rising by 12 per cent to hit 8,689 in 2015, while 7,419 face or neck lifts were carried out – a 16 per cent climb.
Some 6,246 breast reduction operations were performed, up by 13 per cent.
Health news in pictures

Show all 40
However, liposuction operations saw the biggest jump in popularity, climbing by a fifth since 2014 to 5,551.
Nose jobs, fat transfers, tummy tucks and brow lifts were also frequently requested.
Consultant plastic surgeon and former BAAPS president, Rajiv Grover, said: "The audit has shown that demand for cosmetic surgery continues to increase following the quieter period in 2014 which mirrored the British economy.
"There is a danger however that this presents the image of cosmetic surgery as a commodity, so the public must always be warned that an operation is not something that can simply be returned to the shop if you don't like it."
Consultant plastic surgeon and Baaps council member Ash Mosahebi told BBC News that the rise may be down to people spending more on luxury items and the pressures of social media.said many reasons were contributing to the increase.
"And I would say the Botox generation who got older using Botox and fillers, those things are not working any more for those age groups so they're taking the next step up and that is surgical options."
Additional reporting by PA
Register for free to continue reading
Registration is a free and easy way to support our truly independent journalism
By registering, you will also enjoy limited access to Premium articles, exclusive newsletters, commenting, and virtual events with our leading journalists
Already have an account? sign in
Register for free to continue reading
Registration is a free and easy way to support our truly independent journalism
By registering, you will also enjoy limited access to Premium articles, exclusive newsletters, commenting, and virtual events with our leading journalists
Already have an account? sign in
Join our new commenting forum
Join thought-provoking conversations, follow other Independent readers and see their replies