The Independent's journalism is supported by our readers. When you purchase through links on our site, we may earn commission.
Could antibiotics replace surgery for treating appendicitis?
A Finnish study used more than 500 people to compare the two treatments for appendicitis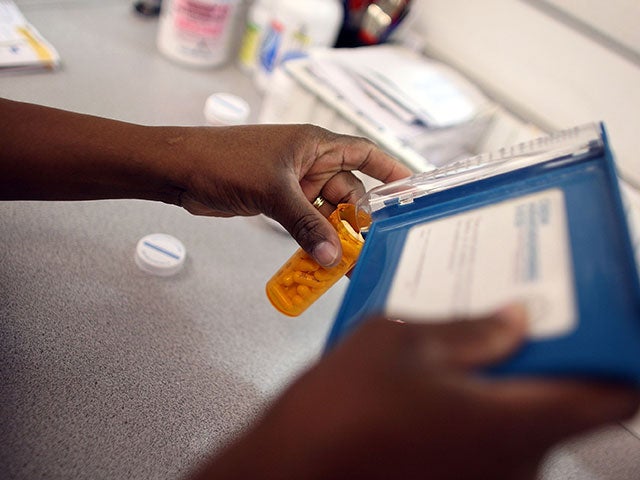 Surgery for appendicitis might be a thing of the past as a study finds that antibiotics could be enough to treat the inflammation.
The study, which was published in the Journal of the American Medical Association, concluded that for patients with uncomplicated appendicitis, "antibiotic treatment did not meet the pre-specified criterion for non-inferiority compared with appendectomy".
The Finnish study used 530 patients, aged between 18 and 60, who agreed to being randomly assigned to either antibiotic or surgical treatment for their appendicitis.
Of the 257 people who received antibiotics, three out of four recovered easily and did not require surgery.
Of the remaining proportion who did have to undergo surgery, researchers found that waiting until after they had tried antibiotics did not have a negative effect.
"Most patients randomized to antibiotic treatment for uncomplicated appendicitis did not require appendectomy during the one-year follow-up period, and those who required appendectomy did not experience significant complications," the study said.
To establish cases of uncomplicated acute appendicitis, CT scans were used on the subjects.
Dr Paulina Salminen, lead author of the study from Turku University Hospital in Finland, told CNN: "This is quite a radical change in the line of thinking, because appendectomy has served patients well for over 100 years."
In an editorial which accompanied the study, Dr Edward Livingston said: "So powerful is the perceived evidence of the benefits of appendectomy for appendicitis that surgical treatment for appendicitis remains unquestioned with seemingly little interest in studying the problem."
He said that the time had come "to consider abandoning routine appendectomy for patients with uncomplicated appendicitis", the New York Times reported.
But for Dr Curtis Wray, a professor at the University of Texas Health Science Center, the rate of failure with the use of antibiotics suggested it was not ready for clinical examinations, CNN reported.
"I think we need to determine who are really the candidates for this type of non-operative therapy."
Dr Wray said the 27 per cent of cases in which antibiotic treatment did not work in the study could be because the medication did not clear up the obstruction in the appendix which caused the inflammation.
According to the NHS, around 40,000 in England are admitted to hospital with appendicitis each year. It is estimated that one in 13 people will develop it in their lifetime.
Join our commenting forum
Join thought-provoking conversations, follow other Independent readers and see their replies