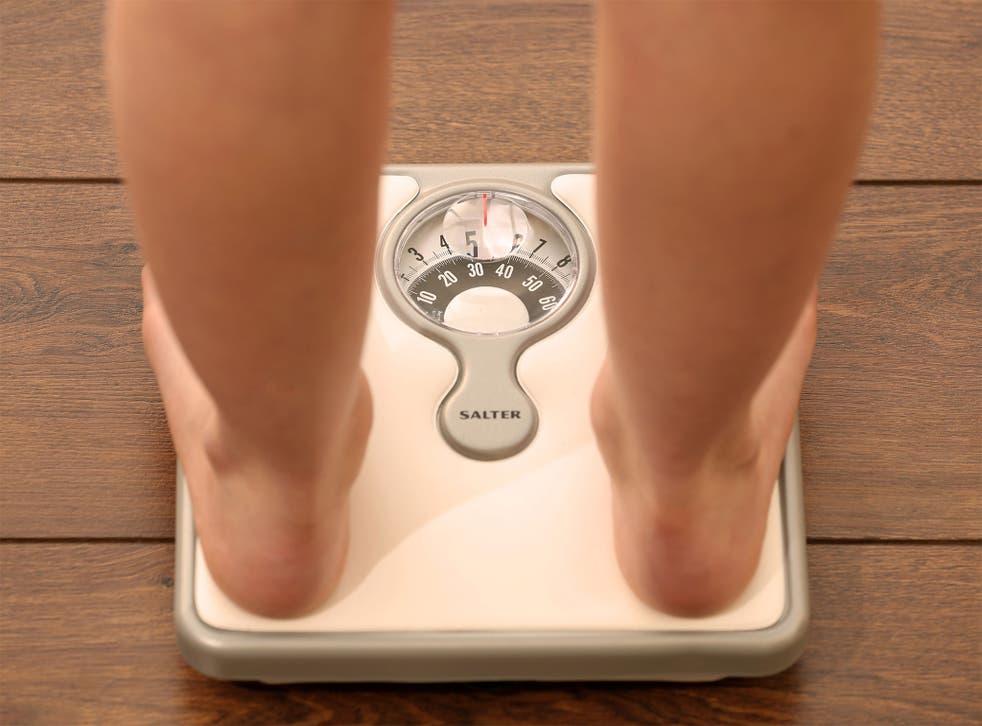 Crash diets might not be so bad in beating fat after all, suggests new study
Australian study results go against received wisdom
Crash diets can be more successful than gradual weight loss, a new study has claimed, in a major contradiction of current dietary guidance.
Weight loss courses around the world recommend a gradual approach to shedding pounds.
However, in a comparison of two groups, one of which dramatically cut their daily calorie intake for 12 weeks, and another which cut back slightly over 36 weeks, the rapid weight loss group was more likely to hit their targets and just as likely to maintain their weight loss three years on
The NHS says that losing weight gradually is the most effective and healthy. However, the new study of 200 obese adults in Australia suggests that a crash diet can be better.
In the rapid weight loss group, 81 per cent of people hit their target of losing 12.5 per cent of their body weight, compared to only 50 per cent in the gradual weight loss group.
The rapid weight loss programme used in the study involved eating just 450-800 calories per day for 12 weeks. The gradual weight loss programme was in line with most national guidelines, recommended that around 500 calories was cut per day, over 36 weeks.
People in both groups who achieved their targets were followed up for another three years at which time both groups had regained about 71 per cent of their weight.
Katrina Purcell, a dietician and lead author of the University of Melbourne study, said that the "widely held belief" that fast weight loss is more quickly regained had not been borne out by their findings.
"Achieving a weight loss target of 12.5 per cent is more likely, and drop-out is lower, is losing weight is done quickly," she said.
People who lost weight quickly might be more encouraged and motivated to carry on with their programme, the authors said. Eating a very low calorie diet with few carbohydrates – found in foods like bread, rice and pasta – might also be forcing the body to burn fat, producing organic compounds ketones, which are known to suppress hunger, they said.
Some more extreme crash diet fads, such as "the master cleanse", require food to be cut out altogether and replaced with tea and lemonade made with maple syrup and pepper.
However, the kind of rapid weight loss used in the study involved cutting back to 450 to 800 calories per day – the equivalent of around three to five bowls of cereal, with milk – and experts said that any diet should maintain a good nutritional balance.
The study, which is published in The Lancet, has met with a mixed response from the scientific community.
Susan Jebb, professor of diet and population health at the University of Oxford, said that the findings were "important" and would "enable professionals to recommend a broader range of treatment options so that people may be more likely to find the one that is best suited to their lifestyle".
However, Naveed Sattar, professor of metabolic medicine at the University of Glasgow, said that both groups in the study had undergone relatively rapid weight loss and that high levels of subsequent weight regain could be avoided by an even longer diet programme.
"One must remember that weight gain in many who are obese has occurred over years and reversal may need to be relatively slow so that the body's brain and gut homeostatic systems that regulate appetite have time to reset," he said.
Gaynor Bussell, a dietician and public health nutritionist said that some crash diet plans could lead to shortages of particular nutrients, and would need to be supplemented by expensive vitamin and mineral supplements.
"We now know that there are several ways of losing weight. Some are more healthy than others, but it is important to be able to stick to the diet," she said "There may well be a role for using rapid weight loss diets in some circumstances for some people, but it is important to consider how weight loss will be maintained after the diet is over."
Join our new commenting forum
Join thought-provoking conversations, follow other Independent readers and see their replies