David Bowie dead: What is liver cancer, the disease which 'claimed the singer's life'?
The songwriter has died aged 69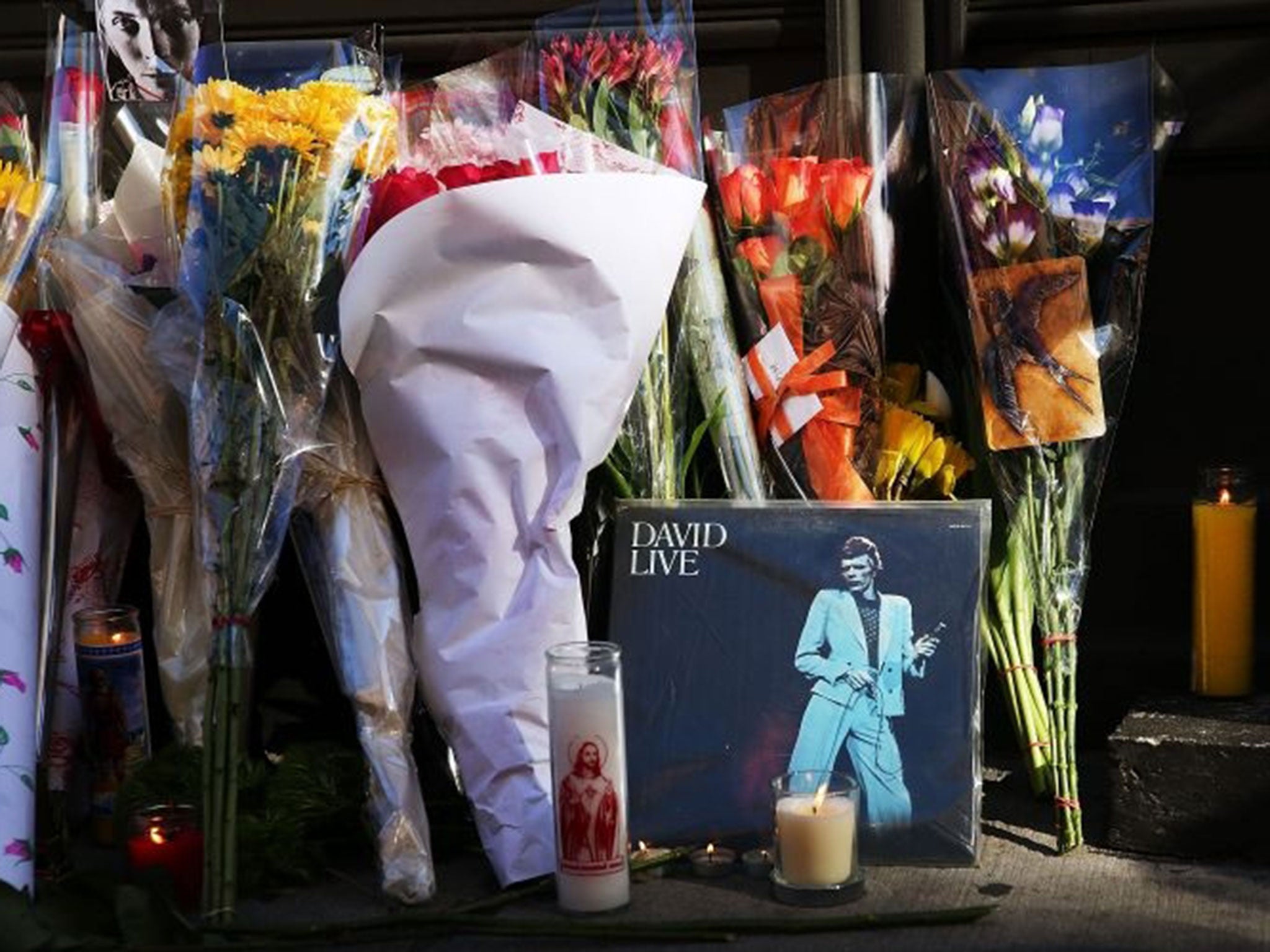 David Bowie's producer has been widely quoted for describing the singer's death as "no different from his life – a work of art".
The legendary singer passed away on 11 January aged 69, alongside his family, after living with cancer for 18 months.
However, his death came as a shock to most, including his to collaborator Brian Eno, who said it was a "complete surprise".
Weeks before his death, Bowie released his last album Blackstar, which has now been interpreted as the requiem he wrote for himself.
Theatre director Ivo van Hove, who worked with Bowie on the Lazarus stage musical, has since told the dutchnews.nl website that Bowie had been diagnosed with liver cancer.
"I saw a man fighting. He fought like a lion and kept working like a lion through it all. I had incredible respect for that," said Mr Van Hove.
So what is the disease that claimed the legend's life?
What is liver cancer?
The disease comes in two forms: primary liver cancer, where it begins in the liver, and secondary, where it spreads from other organs.
Primary liver cancer is rare, and tends to claim more lives than other forms of the disease because it is generally diagnosed when in its advanced stages, according to Cancer Research UK.
Around 4,000 people are diagnosed with liver cancer in the UK each year.
For the around 10 per cent of patients who have their liver cancer caught in its early stages, surgery is an option.
What are the symptoms?
The signs of liver cancer overlap with those of other conditions, and include sudden weight loss, a weak appetite, feeling very full after even small meals, and feeling nauseas and vomiting. Other symptoms include painful swelling in the abdomen, jaundice, itchy skin, and feeling tired, according to the NHS.
The NHS recommends anyone with these symptom should visit the doctor.
Doctors can diagnose the condition using tests including liver scans.
David Bowie: A life in albums
Show all 27
How is it treated?
The liver is extremely resilient and can regereate if part of it is removed. If caught early, the disease can be taken out with surgery. If the organ is too damaged, a transplant can be performed, while radiation therapy can also be used to kill the cancerous cells.
What causes the disease?
The majority of cases are linked to liver cirrhosis, the term used to describe damage to the organ. Cirrohsis is often caused by heavy drinking for a prolonged time, as well as hepatitis B and C. Damage can also be linked to unhealthy eating which builds up to non-alcoholic fatty liver disease.
How can it be prevented?
Maintaining a generally healthy lifestyle can reduce the risk of cirrhosis, and in turn cancer. Eating healthily, exercising, and being careful to avoid the hepatitis B and C viruses all help.
Join our commenting forum
Join thought-provoking conversations, follow other Independent readers and see their replies