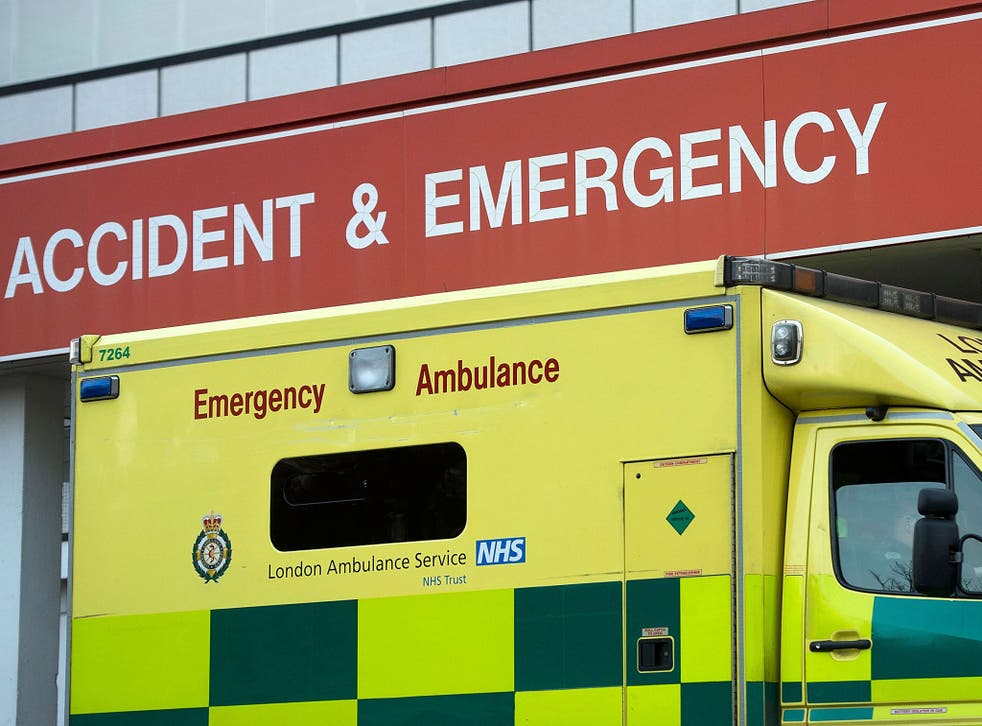 David Cameron accused of misrepresenting A&E waiting times to Parliament
David Cameron has been accused of misleading MPs over A&E waiting times, after a claim he made three times was challenged by the politically neutral House of Commons Library.
In an embarrassing intervention for the Prime Minster, the Library said his claim that average waiting times had more than halved under the Coalition was based on "a simplistic reading of the data".
In fact, there had been no reduction in waiting times, and total time spent in A&E was actually increasing, the Library said.
Labour said the Prime Minister was guilty of "cynical spin" and giving "a misleading impression" of the state of England's A&E services.
Emergency departments are seeing record numbers of patients and waiting times targets have been missed by England's major A&Es every week since mid-July last year.
However, Mr Cameron told MPs during Prime Minister's Questions on Wednesday that waiting times were significantly down.
"When [Labour was in Government], the average waiting time [in A&E] was 77 minutes; under this Government, it is 30 minutes," he said.
But it emerged today that the figures refer to "the mean average waiting time until initial assessment" – the time between arriving at A&E and first being assessed by a health professional: a measure the Library said was "not a natural indicator of the typical waiting time in A&E".
Furthermore the mean average is "not a good indicator" of time till first assessment, which is more reliably measured by the median average – a figure that has remained largely unchanged at 10 minutes for several years, the Library said.
On a more widely used measure of A&E performance, time until treatment, there has been no reduction in average waiting times since the Labour government was in power, and on another measure, total time spent in A&E, waits have actually lengthened.
In a blog on the House of Commons Library website, researcher Carl Baker wrote that A&E data "must be discussed in a way which is useful and informative".
"If, after a trip to A&E, you were asked 'How long did you have to wait?', it is very unlikely that you would reply by reporting the time to your initial assessment. Instead, you'd probably respond by saying how long it took before you were treated, or perhaps giving the total time you spent in A&E," he said.
The blog post was removed from the website this evening, with a message in its place which said it had been taken down "as it does not meet our expected standards of impartiality". The message said a revised blog post would be uploaded "as soon as possible".
The Library also said that a similar claim, made last month by the Health Secretary Jeremy Hunt, that the median waiting time had fallen from 77 minutes, was "false".
Ministers are becoming increasingly fearful that pressures on A&E services could lead to a winter NHS crisis, months before the General Election. Conservative leaders know that the party is vulnerable to attacks over its handling of the NHS, and Labour have seized on recent signs of strain in the health service as evidence that an expensive reorganisation and an unprecedented budget squeeze has left the NHS in its most precarious position in years.
Andy Burnham, Labour's Shadow Health Secretary, has written to Mr Cameron calling for him to "take the earliest opportunity to correct the record".
"This analysis from the House of Commons Library is devastating for the Prime Minister," he said. "It exposes his cynical spin on the NHS and suggests he is guilty of giving a misleading impression of what is happening. David Cameron needs to hold his hands up, return to the Commons and correct the record. It is only by being up front about what is really happening can a proper plan [for A&E] be developed."
A Department of Health spokesperson said: "The Prime Minister used the average figure."
Join our new commenting forum
Join thought-provoking conversations, follow other Independent readers and see their replies