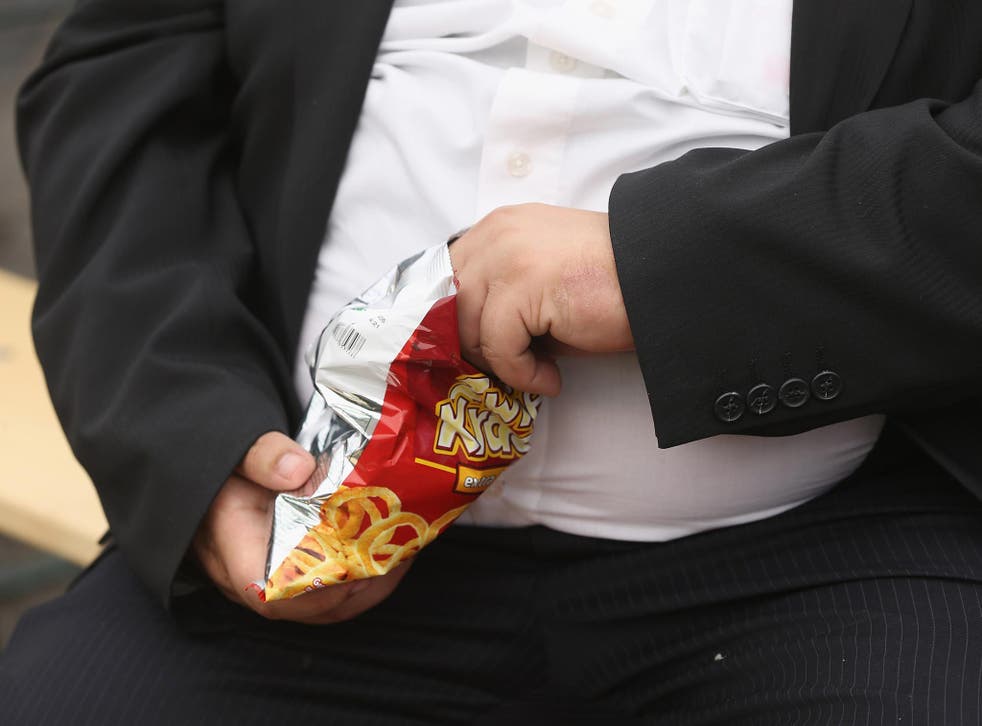 'Deadly' diet and no exercise makes obesity the 'new norm' across Europe, warns World Health Organisation
Worst countries include Greece, Portugal, Ireland and Spain, though the UK isn't far behind
A "deadly" epidemic of physical inactivity and diets high in fats, salts and sugars has led to obesity and overweight becoming "the new norm" throughout Europe, the World Health Organisation (WHO) has warned.
Up to 27 per cent of Europe's 13-year-olds and 33 per cent of 11-year-olds are overweight, officials said ahead of an EU summit in Greece with a special focus on "the grave public health concern" of childhood obesity.
Countries with the highest proportion of overweight 11-year-olds included Greece, with 33 per cent, Portugal (32 per cent), and Ireland and Spain, both with 30 per cent.
Overall the UK is performing slightly better, but in Wales 30 per cent of 11-year-old boys are overweight.
The WHO's regional director for Europe, Zsuzsanna Jakab, said that Europeans' "perception of what is normal has shifted".
"Being overweight is now more common than unusual. We must not let another generation grow up with obesity as the new norm," she said. "Physical inactivity – coupled with a culture that promotes cheap, convenient food high in fats, salt and sugars – is deadly."
Inactivity, listed by the WHO as the fourth leading cause of death globally, is now viewed as one of the major health threats affecting developed countries.
In the UK more than two thirds of people over the age of 15 were insufficiently active, according to the WHO's latest data, from 2008. It is recommended that adults get 150 minutes moderate-intensity exercise per week, while children and adolescents should have an hour per day, according to international guidelines.
Countries which were praised for efforts to "contain the epidemic" of overweight and obesity included France, Norway, the Netherlands and Switzerland.
Measures which had been a success included taxes and restrictions on advertising of unhealthy foods, as well as the promotion of physical activity, the WHO said.
Joao Breda, the WHO's programme manager for nutrition, physical activity and obesity at the European Regional Office said the food industry and government could help, but "the urban planning sector" could also play a part by building in a way that encouraged exercise by providing green space and attractive walking routes, indoors and out.
"We need to create environments where physical activity is encouraged and the healthy food choice is the default choice, regardless of social group. Physical activity and healthy food choices should be taken very seriously in all environments – schools, hospitals, cities, towns and workplaces," she said.
Register for free to continue reading
Registration is a free and easy way to support our truly independent journalism
By registering, you will also enjoy limited access to Premium articles, exclusive newsletters, commenting, and virtual events with our leading journalists
Already have an account? sign in
Register for free to continue reading
Registration is a free and easy way to support our truly independent journalism
By registering, you will also enjoy limited access to Premium articles, exclusive newsletters, commenting, and virtual events with our leading journalists
Already have an account? sign in
Join our new commenting forum
Join thought-provoking conversations, follow other Independent readers and see their replies