Death rate rise blamed on increase in people suffering from flu and dementia
A flu jab blunder, which left elderly people exposed due to an unexpected mutation of the main influenza strain, contributed to the massive spike last year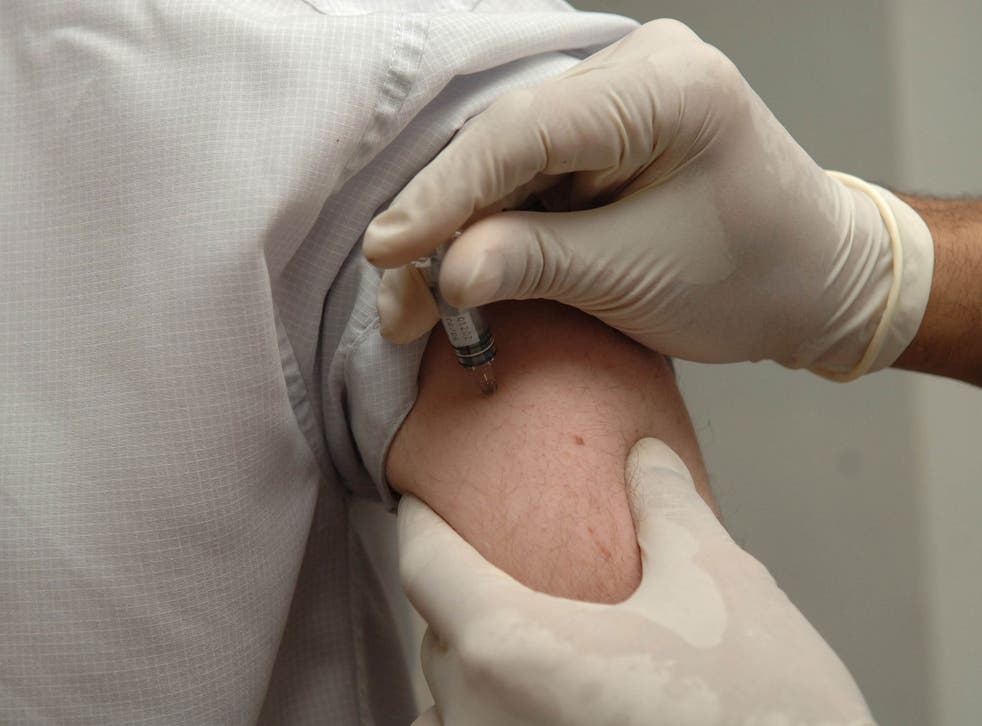 An increase in people suffering from flu and dementia has resulted in the largest rise in the number of deaths in England and Wales for more than a decade.
There were almost 530,000 deaths registered in England and Wales last year - the most since 2003. The increase of just over 28,000 (5.6 per cent) compared with 2014 is also the highest year on year percentage increase since 1968.
A flu jab blunder, which left elderly people exposed due to an unexpected mutation of the main influenza strain, contributed to the massive spike last year. A total of 86 per cent of the extra deaths occurred in the over 75s and 38 per cent in the over 90s.
By the time officials realised the influenza strain had mutated it was too late to change the vaccination programme. The mutated strain, A(H3N2), was particularly lethal to the elderly, and the jab was found to work in just one in three adults, compared to the 50 per cent that it usually protects.
Public Health England admitted that the error had fuelled the death rise.
Dr Richard Pebody, Head of Flu Surveillance for PHE, said: "Although in most winters, the vaccine is well matched, winter 2014/15 saw the circulation of a drifted H3 flu strain, making the vaccine less effective.
"It is possible that this contributed to the increase in excess mortality. The flu vaccine is updated every year and it is crucial that we remember that vaccination remains the best protection we have against the unpredictable flu virus."
The Office for National Statistics (ONS) death figures was so high that it has lowered life expectancy for girls born this year by two months to 79.3, and boys by three months to 82.9, the first fall in two decades.
Claudia Wells, Head of Mortality Analysis at ONS, said: "Respiratory diseases, such as flu, were also mentioned in a third of deaths from dementia and Alzheimer's last year. The number of deaths where dementia and Alzheimer's were listed as the underlying cause have been steadily increasing over the last 15 years, but were well above the 5 year average in 2015."
Jeremy Hughes, Chief Executive of Alzheimer's Society, said: "These findings serve as a stark reminder of the need for good community care to support the most vulnerable.
"People living with dementia often have a lowered immune system and so are at a greater risk of contracting flu viruses. The condition also makes it harder for people to look after themselves and in the cold winter months this can become a real danger."
By 2025 more than one million people will suffer from Alzheimer's, which Mr Hughes said made it "one of the biggest health and social care challenges we face".
Register for free to continue reading
Registration is a free and easy way to support our truly independent journalism
By registering, you will also enjoy limited access to Premium articles, exclusive newsletters, commenting, and virtual events with our leading journalists
Already have an account? sign in
Register for free to continue reading
Registration is a free and easy way to support our truly independent journalism
By registering, you will also enjoy limited access to Premium articles, exclusive newsletters, commenting, and virtual events with our leading journalists
Already have an account? sign in
Join our new commenting forum
Join thought-provoking conversations, follow other Independent readers and see their replies