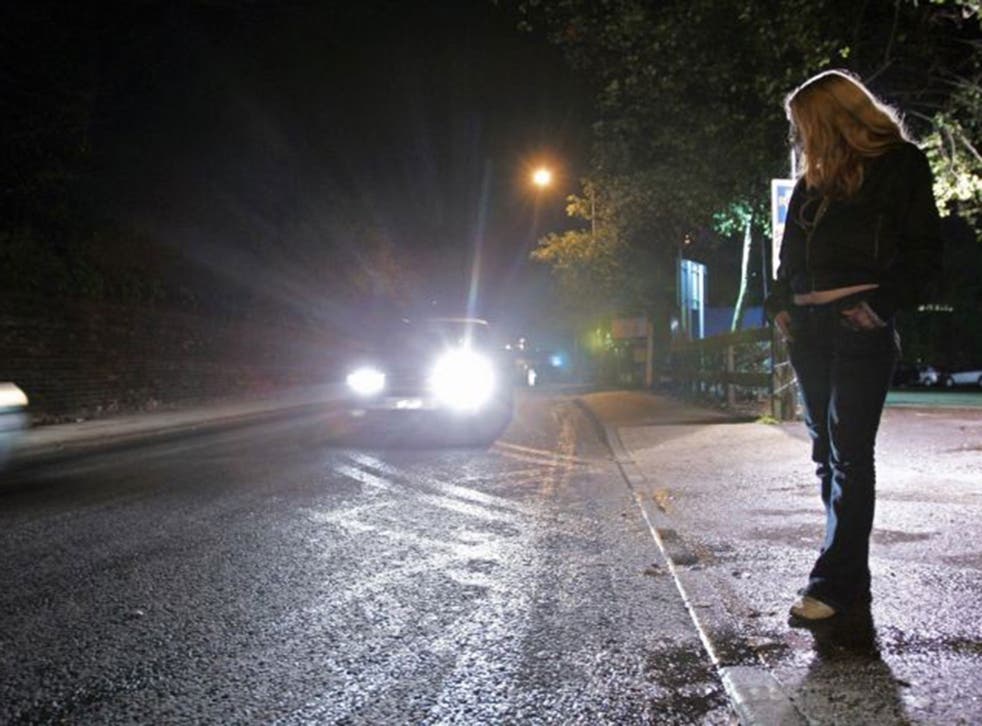 Decriminalise sex work to stop HIV, says former Health Secretary Lord Fowler
The health secretary behind the 1980s anti-Aids campaigns also wants drugs policy overhauled
Charlie Cooper
Sunday 27 July 2014 09:09 Comments
Sex work should be decriminalised in the UK to slow the spread of HIV and combat prejudice, the former health secretary who led the country's response to the emergence of Aids in the 1980s, has said.
Norman Fowler, the health secretary in Margaret Thatcher's government, who spearheaded the "Don't die of ignorance" information campaign, also called for an overhaul of Britain's drug policy to protect injecting drug-users from HIV.
His call comes amid growing international momentum for reform following a special edition of The Lancet medical journal which outlined the public health benefits of decriminalising prostitution.
Lord Fowler, whose new book Don't Die of Prejudice, documents how discrimination and stigma against sex workers, as well as HIV-positive people, drug-users and gay people, is hindering the world's fight against Aids.
Speaking at the International Aids Conference in Melbourne, he said it was now widely accepted that fear of prosecution and discrimination was stopping people coming forward to be tested for HIV. "Thirty-five million have HIV – half have not been diagnosed," he said. "One of the reasons for that is obviously the prejudice and ostracism that comes with either being gay, or having HIV, or being a sex worker. It's such a hostile environment to come forward. If you're going to be prosecuted, it's most unlikely you'd want to come forward to say: 'please test me I think I may have HIV'."
While discrimination was "obviously" much worse in many other countries, such as Russia, Uganda and Nigeria, Lord Fowler said he hoped Britain would pioneer ways to remove barriers that prevent people from seeking HIV tests and subsequent treatment, so saving lives and limiting any further spread of the virus. Britain, he said, had "missed an opportunity", and expressed disappointment that no minister from the UK government had attended the Aids 2014 conference, which welcomed delegates from 200 countries, including former US President Bill Clinton.
"The British system needs another look at. It's all over the place," he said. "Australians have a system where prostitution is totally decriminalised; as long as you meet normal business requirements on health and safety you can act perfectly legally as a sex worker or run a brothel. [But] the whole input of British law has been to take them off the streets and keep them out of sight. That might have been OK in the 1950s and 1960s but today it is badly out of date.
"Are we prepared to recognise sex work and cooperate with sex workers, bringing them in to the policy dialogue, or do we call them prostitutes and assume they have no input? It is slightly a matter of attitude and requires a revolution in attitude. We need to make up our mind."
In the UK, the act of exchanging sex for money is not illegal, but soliciting for sex in a public place, pimping, or running a brothel are crimes. Few countries have totally decriminalised sex work, but where it has been attempted, it has led to reductions in HIV infections, and greater confidence among sex workers that they can contact the police to protect them from violence, with no significant increase in the number of street-based sex workers. New Zealand decriminalised sex work in 2003, and much of Australia has also liberalised its sex trade.
Lord Fowler, who pushed through legislation on the provision of clean needles to drug users under Thatcher, said he did not expect any party to tackle such a socially sensitive issue before the next election.
"We're 10 months before an election and I don't see any party getting into this area which is full of controversy," he said. "Governments and politicians are reluctant to get anywhere near most of these subjects. But it's something a government can do in the first term. I'm sure there are politicians [willing to do it]. Come the occasion, come the man or woman – and I suspect it might well be a woman."
Ruth Morgan-Thomas, a sex worker and coordinator of the Global Network of Sex Work Projects, said sex workers had long recognised that decriminalisation would have an impact on the HIV epidemic, and that working under criminalised circumstances was making sex workers more vulnerable.
"We need to stop thinking about people who are engaging in sex work as victims, as criminals, as immoral, as unimportant in our society. Every citizen has the same rights," she said. "One of the fundamentals is about your ability to choose your employment," she said.
Register for free to continue reading
Registration is a free and easy way to support our truly independent journalism
By registering, you will also enjoy limited access to Premium articles, exclusive newsletters, commenting, and virtual events with our leading journalists
Already have an account? sign in
Join our new commenting forum
Join thought-provoking conversations, follow other Independent readers and see their replies