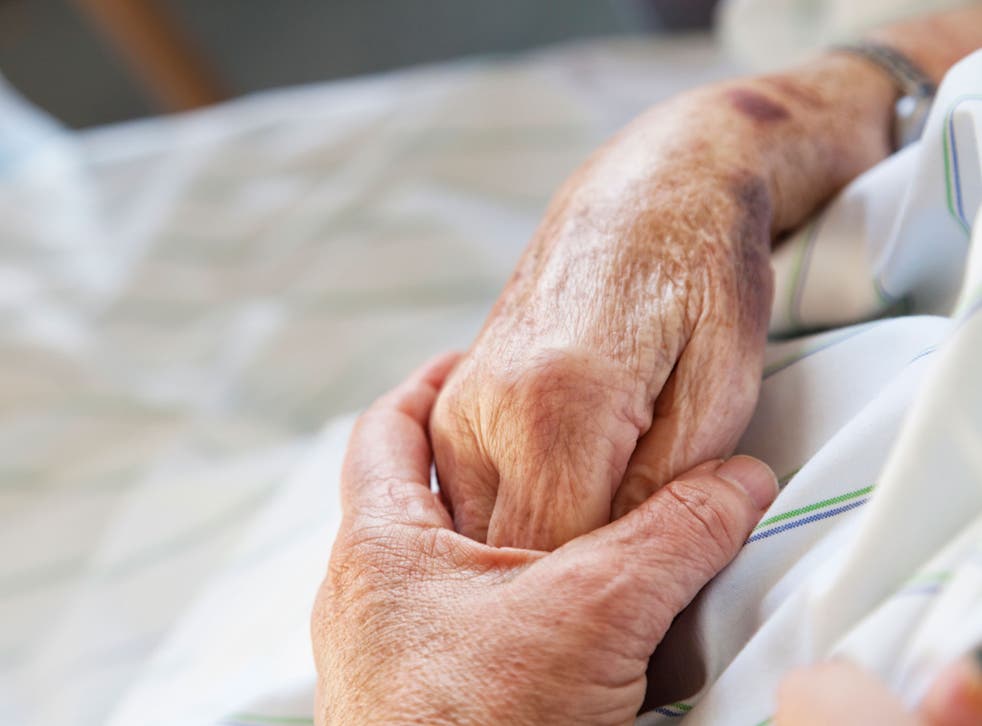 Dementia: Alzheimer's disease affects women worse than men, study finds
Researchers believe one cause could be men being more likely to have worked outside the home 
Kashmira Gander
Wednesday 23 March 2016 10:53 Comments
Alzheimer's disease affects women worse than men, new researcher has suggested.
Women with the form of dementia see their cognitive abilities decline more dramatically than men at the same stage of the disease.
Language skills and memory are also impacted sooner in women than in men, according to a review of previous studies.
In the UK, women make up two-thirds of the 850,000 people living with dementia, a condition which Alzheimer's is a form of. Dementia is the leading cause of death in women over 80-years-old, and the third for men in this age group.
Researchers at the University of Hertfordshire believe that the drop in the level of the hormone oestrogen after women experience the menopause may affect how the disease develops.
Men being more likely to work than women due to traditional gender roles may also mean that men have greater cognitive reserve, while the influence of a gene linked to Alzheimer's could also be to blame, according to the research published in the World Journal of Psychiatry.
Professor Keith Laws of the School of Life and Medical Sciences at the University of Hertfordshire, who lead the study, said the findings could play an important part in understanding the risk factors, progression and treatment of the disease.
"For instance, genetics are hard to change but easier to screen, cognitive reserve is modifiable and with more women working, the next generation may suffer less. It is therefore fundamental that we continue to identify the role of sex differences to enable more accurate diagnoses and open up doors for new treatments to emerge."
Six ways to help reduce the risk of dementia

Show all 6
Commenting on the study's theories for why women decline faster than men, Dr James Picket, head of research at the Alzheimer's Society and not involved in the study, said: "These need to be explored in greater depth so we can understand if there are ways we can address the particular needs and experiences of women with Alzheimer's disease and other forms of dementia."
Dr Laura Phipps, from Alzheimer's Research UK, added: "Dementia is the leading cause of death in women in the UK, and it's important that researchers understand the symptoms experienced by both men and women as this may help improve diagnosis, support and treatment in the future."
The findings come after a study found that a daily nutritional drink could improve the memory of those with very early, or prodromal, Alzheimer's disease.
Fortasyn Connect, which fatty acids, vitamins and other nutrients, appeared to reduce brain shrinkage in some areas of the area of the brain which deals with memory.
Additional reporting by PA
Register for free to continue reading
Registration is a free and easy way to support our truly independent journalism
By registering, you will also enjoy limited access to Premium articles, exclusive newsletters, commenting, and virtual events with our leading journalists
Already have an account? sign in
Join our new commenting forum
Join thought-provoking conversations, follow other Independent readers and see their replies