Disneyland measles outbreak: Disease spreads beyond California raising fears for children who have not received MMR vaccine
The US believed it had eliminated measles more than a decade ago and that there was no danger of domestic transmission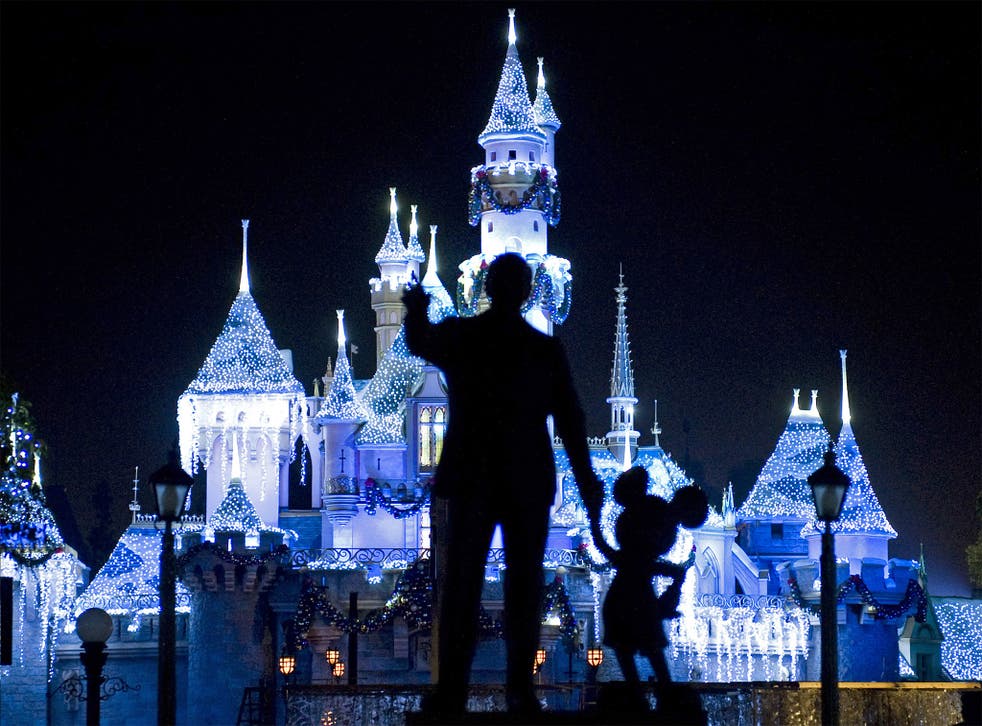 Health officials in Southern California are scrambling to contain an outbreak of measles, which began at Disneyland over Christmas and has since spread to more than 50 people. The highly infectious disease is believed to have moved beyond those infected at the theme park between 17 and 20 December and into the wider community.
Orange County, where Disneyland is located, has at least 16 cases of measles, while others have been reported across California and as far afield as Utah, Colorado and Washington state. The victims include a 22-month-old girl from Mexico, and four children who are under a year old, and thus too young to receive the MMR vaccine, which is first administered at 12 months.
Officials have said the vast majority of those infected were not vaccinated against measles, and the outbreak has fanned the ongoing controversy over California parents who choose not to vaccinate their children – many of whom are well-educated and upper-middle class.
"People come to Disneyland from all over," said Dr James Cherry, a paediatric infectious disease specialist at the UCLA Medical Center. "If you combine measles cases with unvaccinated people, there's a likelihood they're going to get sick – and that's what happened."
More than 640 people were infected with measles in the US in 2014, the highest number for more than a decade. Symptoms include fever, coughing and a rash, but the disease can also have more serious consequences, such as blindness and encephalitis. At least one in every 1,000 children infected with measles will die, according to the US Centers for Disease Control and Prevention.
The MMR vaccine – for measles, mumps and rubella – has been available in the US since 1963, and the US believed it had eliminated measles more than a decade ago, meaning any cases in the country were imported from abroad, and there was no danger of domestic transmission. But in 1998 the British doctor Andrew Wakefield published a controversial and since-discredited study in The Lancet, which purported to show a link between the MMR jab and autism in children. The article was retracted and Wakefield struck off, but it nonetheless gave a boost to the burgeoning anti-vaccination movement.
In California, children are expected to receive a two-dose MMR before attending nursery school, but parents can acquire a "personal belief exemption" from the jabs based on their religious, philosophical or medical convictions. Some obtain the exemption simply because they are too busy to keep up with their child's vaccination schedule. The Los Angeles Times recently found that the percentage of nursery schools where fewer than 92 per cent of children were fully vaccinated had more than doubled between 2007 and 2014.
Register for free to continue reading
Registration is a free and easy way to support our truly independent journalism
By registering, you will also enjoy limited access to Premium articles, exclusive newsletters, commenting, and virtual events with our leading journalists
Already have an account? sign in
Register for free to continue reading
Registration is a free and easy way to support our truly independent journalism
By registering, you will also enjoy limited access to Premium articles, exclusive newsletters, commenting, and virtual events with our leading journalists
Already have an account? sign in
Join our new commenting forum
Join thought-provoking conversations, follow other Independent readers and see their replies