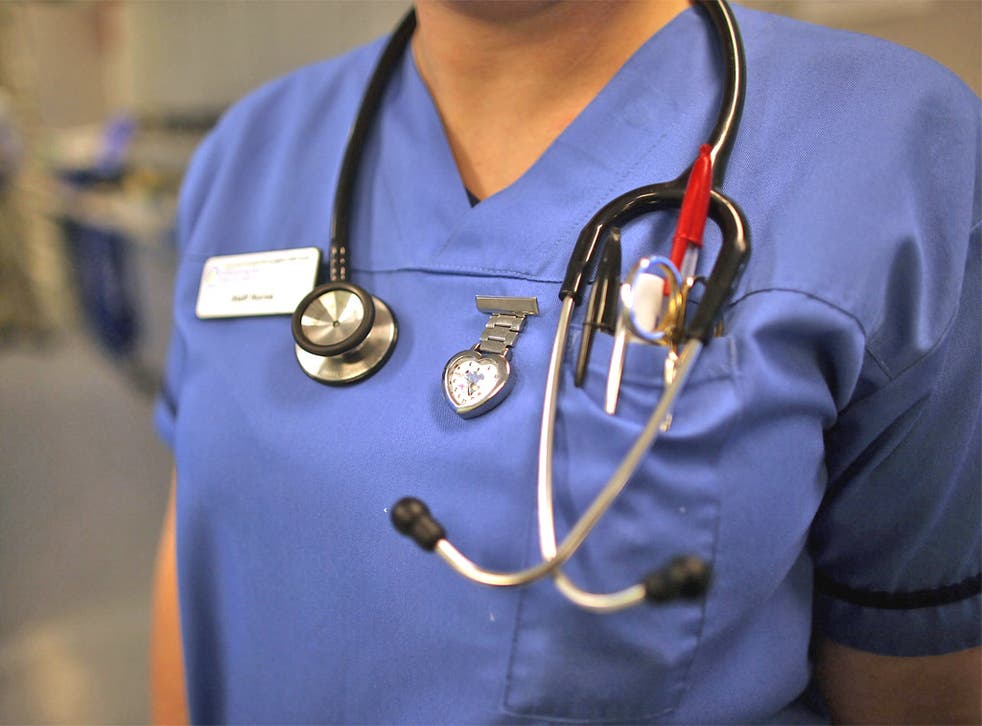 Doctors and nurses 'are ill-equipped to help people cope with death'
Thousands of patients are "dying badly" in NHS hospitals every year, experts have said, as a major investigation into end-of-life care in England reveals a widespread lack of training among hospital staff in the treatment and support of dying patients and their families.
The Royal College of Physicians said they had found "significant variation" in the standard of care provided.
While many hospitals performed well, only around a quarter of NHS trusts had mandatory training in care of the dying in place for doctors and nurses, and three quarters of hospitals had no palliative care professionals on duty at weekends.
Major problems with communication between care staff and patients were also identified. Healthcare professionals were found to be effectively recognising when patients were entering their final days of life, but did not tell the patient in more than half of cases in which the patient was capable of discussing it.
Friends and families were told that a patient was nearing the end of their life on average 31 hours before death, but a quarter of bereaved relatives said they did not feel they had been involved at all in decisions about their family member's care.
The findings come from an audit of case notes of 6,580 patients who died in 149 hospitals in England last May, a questionnaire of nearly 1,000 bereaved relatives or friends, and information provided by NHS trusts on training in and availability of end-of-life care within their organisation.
Around half of the nearly 500,000 deaths in England every year happen in hospitals, and despite the UK recently topping a global list of the best countries to die in, experts said that the findings of this latest study revealed "unacceptable" failings.
"Too many patient are dying badly in our hospitals when we know how to care for them well," said Professor John Ellershaw, director of the Marie Curie Palliative Care Institute, which collaborated with the RCP on the study. "If some hospitals can provide good outcomes in care then all hospitals can."
Dr Kevin Stewart, a clinical director with RCP, who led the study, said that he was "deeply concerned" that some hospitals were letting down patients and their families.
"In particular, communication with patients and their families is generally poor," he said. "It is disappointing that hospitals don't seem to recognise this as an important issue, not just for those experiencing this in their own lives, but for the wider public. Everyone wants to know that if they are in the same situation, their needs and those of their families, friends and those important to them will be met, with clinically appropriate treatment, sensitivity and compassion."
Simon Chapman, of the National Council for Palliative Care, said that part of the problem lay with health professionals and the wider public treating death as "taboo".
"They don't find it easy to talk about these things, and a large number of doctors have had no recent training at all in end of life care," he said. "Although it should be core business for hospitals it isn't being viewed as such."
Heather Richardson, national clinical lead at Help the Hospices, said that some health professionals "lack confidence and competence to care well for people who are approaching the end of their life".
"In a civilised, modern society everyone should be able to expect high quality care at the end of their life," she said.
Responding to the study, the care minister Norman Lamb said: "All patients should be receiving high quality and compassionate care in their last days of life – there can be no excuse for anything less. "This report shows evidence of very good care but I am seriously concerned about the variations in care, and improvements are needed in the way some clinicians communicate with patients and support families. I am determined this should improve. To help address these issues, we are working on plans to support all services in giving everyone in the last days and hours of life, and their families, the good quality, compassionate care they deserve."
Case study
Linda Aitchison's husband Neil died two years ago, at the age of 44, from malignant melanoma, at Wolverhampton's New Cross Hospital.
"The care at Wolverhampton within the specialist Deanesly cancer ward was absolutely amazing, but the problem for us came a week before Neil died, when he was admitted to a general medical ward.

The things that happened have really stayed with me and caused a great deal of trauma. They weren't huge incidents of negligence, just little instances where we felt we were overlooked, we were invisible and not treated with compassion and dignity: Neil fell from his bed, he was refused a wash, he had his notes lost.
When we arrived we had a five-hour wait for a doctor, in which I repeatedly asked for a drink of water, to be told he couldn't have one, that would be up to a doctor. When I asked when that would happen, the response was: 'not a clue'.
Neither myself nor Neil were under any illusion that he had much longer to live. I find that treatment very hard to understand
It was heartbreaking. At one point, my daughter, who was 13 at the time, and I had to take Neil to give him a wash ourselves. He could barely stand. She knew her dad wasn't going to be around much longer. It was very upsetting."
Join our new commenting forum
Join thought-provoking conversations, follow other Independent readers and see their replies