Doctors raise fears over sharing NHS patient medical records
BMA 'deeply concerned' with Government's public information campaign for care.data project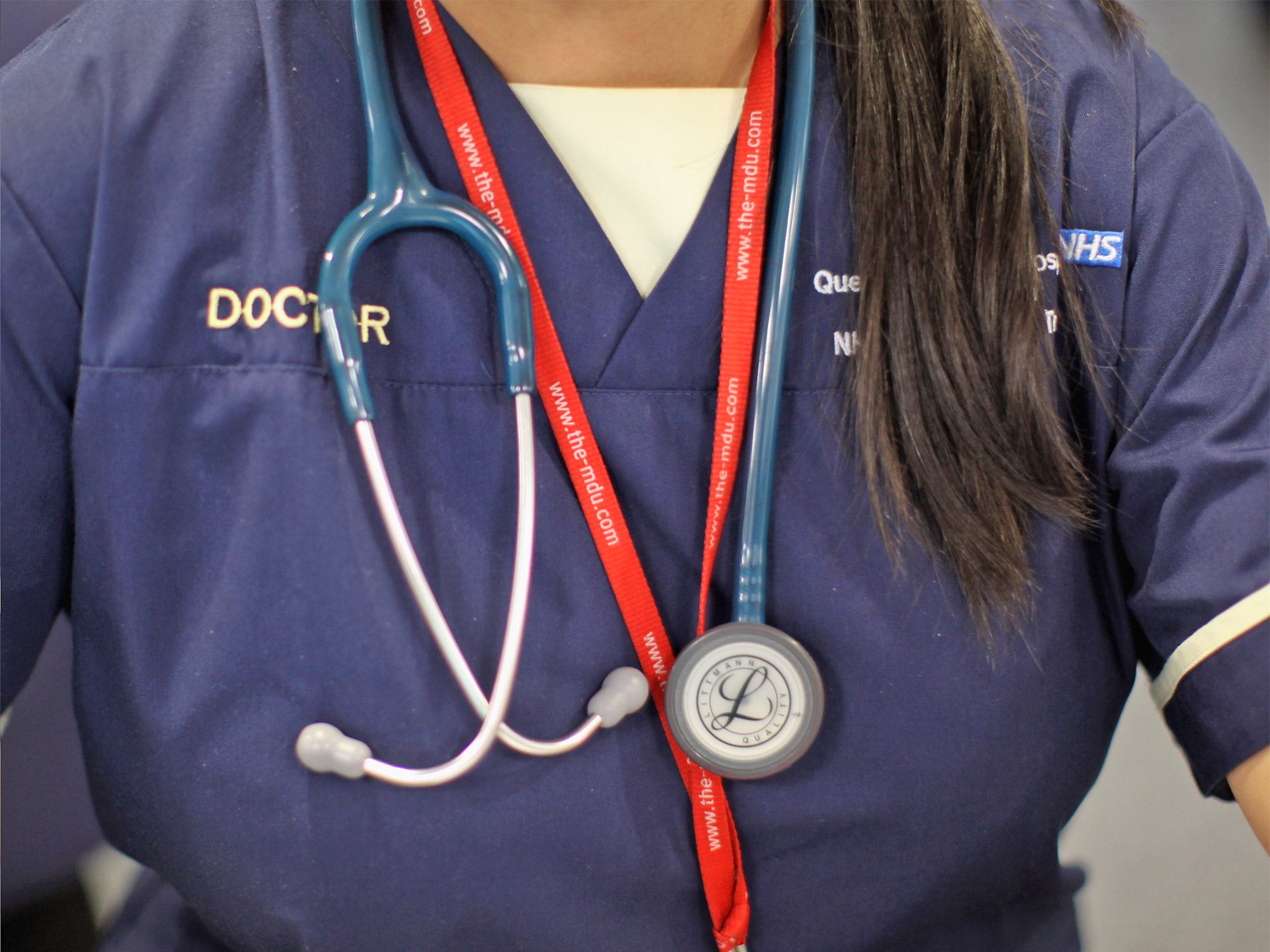 Patients are "inadequately informed" about the NHS's plans to share their medical records, leading doctors have said.
Health officials must do more to raise awareness of the implications of the care.data project, the British Medical Association (BMA) said.
The comments come as surveys showed that almost half of the public do not understand plans for sharing their medical records while 80 per cent of GPs are unclear how the data will be used.
Two polls for the Medical Protection Society (MPS) show most patients have not yet received leaflets explaining the system and GPs fear patients will not be informed enough to decide whether to opt out.
Last week, the Royal College of GPs (RCGP) warned of a "crisis of public confidence" in the new care.data system. While it supports the plan in principle, it said it was "very worried" the public had not been properly informed.
There has been huge criticism of care.data, which is being established to aid medical research and monitor NHS performance more closely.
The idea is to link data from GP records with information from hospitals to give an idea of what happens to patients along the way.
The data being extracted from GP systems includes things such as family history, vaccinations, referrals for treatment, diagnoses and information about prescriptions.
It can also include biological values such as a patient's blood pressure, body mass index and cholesterol levels.
Personal confidential data (PCD) identifiers will also be included such as date of birth, postcode, NHS number and gender. The written notes a GP makes during a consultation will not be included in the information, which will then be anonymised and held centrally by the NHS Health and Social Care Information Centre (HSCIC).
Dr Chaand Nagpaul, chair of the BMA's general practitioner's committee, said: "The BMA is deeply concerned with the Government's public information campaign for care.data. With just weeks to go until the uploading of patient data is scheduled to begin, patients remain inadequately informed about these proposals. As shown in a recent survey only 29 per cent of the public recall receiving a leaflet, while 45 per cent remain unaware of plans to share their data.
"GPs across the country are telling us that large numbers of their patients have not received any information, and therefore remain completely unaware that their data will be uploaded, whilst others remain worried about who will have access to it and what it will be used for.
"The BMA continues to support the principle of using anonymised data to plan and improve the quality of NHS care for patients. However, this must be done with the support and consent of the public, therefore patients must be made aware of what is happening to their personal information, what the proposals mean and what their rights are if they do not wish their data to be extracted.
"The public awareness campaign has clearly not worked and today we call on the Government to ensure public trust in the system by properly informing the public about care.data before the currently planned data extracts commence, and produce evidence this has been achieved prior to uploads taking place.
"As a result we will be having urgent discussions with NHS England about what it can do to address the situation to improve patient awareness, so that patients are able to make a fully informed choice."
NHS England has given assurances that insurance companies will not be sold data for insurance purposes. But the plans mean that private health companies that happen to have an insurance arm could be allowed access.
There is also a proposal, being discussed next month, which could give non-NHS bodies, including pharmaceutical companies, access to the data.
But an online petition, by campaign group SumOfUs.org, has received around 240,000 signatures from people against the sale of information to private companies.
Meanwhile, a risk assessment by NHS England, the organisation behind the scheme, raises concerns about the initiative.
The document, obtained by The Daily Telegraph, states: "The extraction of personal confidential data from providers without consent carries the risk that patients may lose trust in the confidential nature of the health service."
It adds: "The risks described include threats associated with 'cyberspace' such as hackers attempting to access the data illegally."
A spokeswoman for NHS England said: "We are absolutely committed to ensuring the public understand the benefits of this important initiative and also the choices available to them.
"This is why we provided leaflets and posters to every GP practice in August 2013, have produced a video animation, and have established an information line - 0300 456 3531 - for patients to call if they have any questions or concerns. Information is also available on NHS choices.
"We contracted Royal Mail to deliver a leaflet to every possible household in England during January.
"We are concerned by reports that some households have not received a leaflet and are following this up with Royal Mail as a matter of urgency."
PA
Join our commenting forum
Join thought-provoking conversations, follow other Independent readers and see their replies