Does talcum powder cause cancer?
Johnson & Johnson has been ordered to pay tens of millions of dollars to the family of a woman who died after using talc products for decades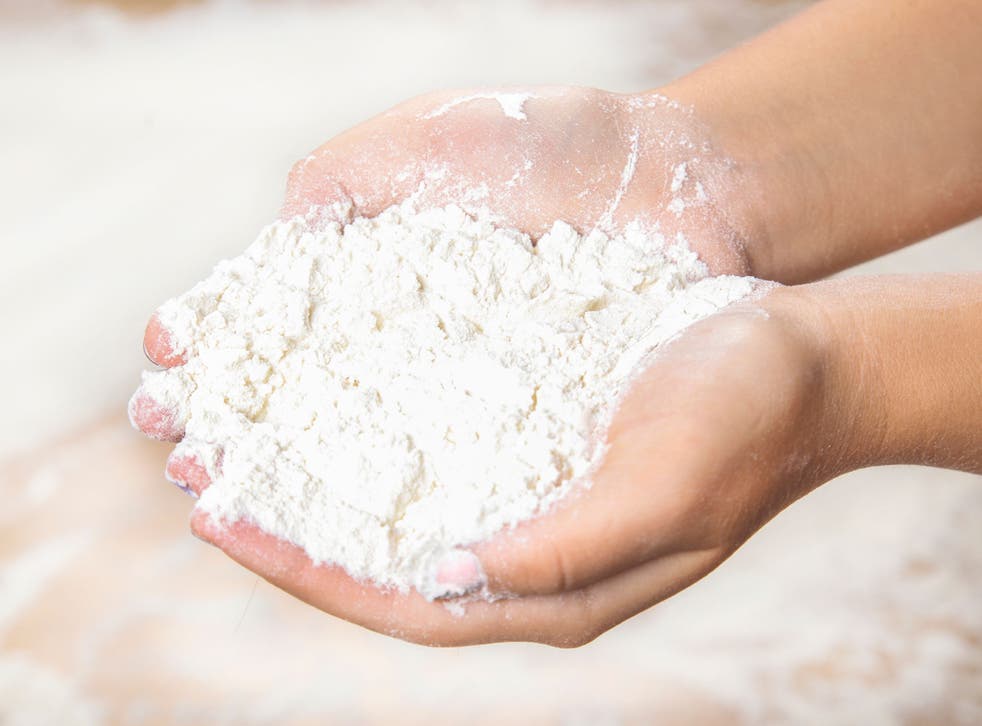 A court ruling that Johnson & Johnson must pay $72million in damages after a claim that a woman's death from ovarian cancer was linked to her use of talcum powder has provoked concerns over the product.
For over 35 years, Jacqueline Fox claimed she used Baby Powder and Shower to Shower as feminine hygiene products. She was diagnosed with cancer three years ago, and died in October aged 62.
Jurors in Missouri decided that Johnson & Johnson must pay $10million in actual damages and $62million in punitive damages to Fox's family, court records show.
Jere Beasley, the Fox family's lawyer, said that the firm were aware of the "risk" of such products since the 1980s.
However, Johnson & Johnson spokeswoman Carol Goodrich said: "We sympathise with the plaintiff's family but firmly believe the safety of cosmetic talc is supported by decades of scientific evidence."
The case has sparked concerns about talcum powder and cancer. Baby Powder and Shower to Shower are made of talc: mineral rocks that contain magnesium, silicon and oxygen, while some contain asbestos.
However, products sold in the US have not contained asbestos since the 1970s, according to Reuters.
Health experts have sought to allay fears surrounding the product and any supposed link to cancer.
Paul Pharoah, Professor of Cancer Epidemiology at the University of Cambridge, said that the court's decision was flawed.
He stressed that ovarian cancer is a varied disease, with serous, endometrioid, clear cell and mucinous being the most common. All of these have different risk factors.
The main risks come from hormone replacement therapy, being overweight and having endometriosis. Smoking has also been linked to mucinous ovarian cancer – one of the rarer forms.
He explained that proven links between using talc near the genitals and ovarian cancer is weak, and that even if the association existed it would be unlikely that a cancer would arise from a woman using talc.
Professor Pharoah said that a recent control study of over 8,000 cases and 9,000 control studies found that perineal talc use was linked to a 20 per cent rise in the risk of all forms of ovarian cancer. However, he warned that such studies – where women who used talcum powder are compared with those who do not – can be biased as subjects can unintentionally wrongly recall how much of a product they used.
Two other prospective studies, which are widely accepted to be less prone to bias, also found a significant association with the serous form of ovarian cancer, while another found a non-significant increase in risk of the serous type of ovarian cancer, he said.
"The association is biologically plausible. Talcum powder applied to the genital area might get into the fallopian tubes and onto the ovaries and cause inflammation, which in turn could cause ovarian cancer.
"On balance, I think that it is more likely than not that there is an association between genital talc use and risk of some types of ovarian cancer, however it's important to remember the size of the possible risk – a 20 year old woman in the UK has a risk of getting ovarian cancer at some point in her life of 18 in a thousand; a 20 per cent increase in this risk would raise this to 22 in a thousand (assuming that the association were real). A woman with a fault in the BRCA1 gene has a lifetime risk of ovarian cancer of about 400 in a thousand."
Health news in pictures

Show all 40
Dr Daniel Cramer is an epidemiologist at Harvard University and was a consultant for the plaintiff lawyers in the trail against Johnson & Johnson. He has published a number of studies on the potential links between talc and ovarian cancer, with his first in 1982. His studies show that expose to talc raises the risk of ovarian cancer by 30 per cent.
Dr Cramer told Reuters that randomised clinical trials, which are the least vulnerable to bias, need to be carried out to prove conclusively whether talc and cause cancer. However, this is not possible due to ethical concerns, he said, as researchers would have to expose women to the product and wait to see if they develop cancer.
Dr. Ranit Mishori, an associate professor of family medicine at Georgetown University, told Reuters that she does not believe there is any proof that there is a link between talc and cancer, but simply said as the product is not necessary: "if you are concerned, just don't use it."
Register for free to continue reading
Registration is a free and easy way to support our truly independent journalism
By registering, you will also enjoy limited access to Premium articles, exclusive newsletters, commenting, and virtual events with our leading journalists
Already have an account? sign in
Register for free to continue reading
Registration is a free and easy way to support our truly independent journalism
By registering, you will also enjoy limited access to Premium articles, exclusive newsletters, commenting, and virtual events with our leading journalists
Already have an account? sign in
Join our new commenting forum
Join thought-provoking conversations, follow other Independent readers and see their replies