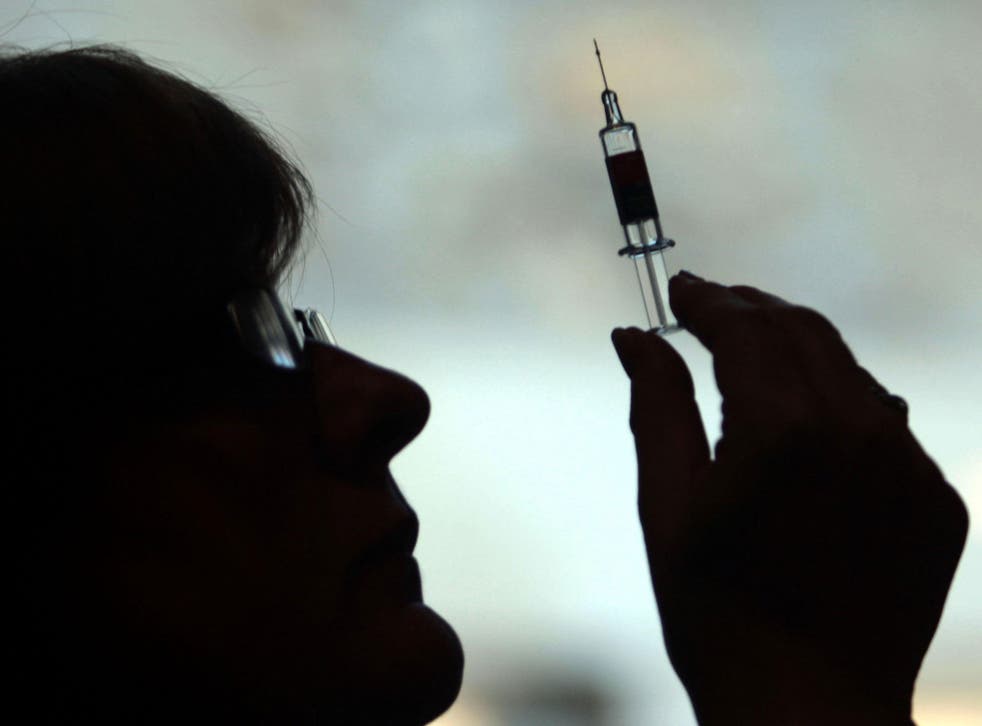 Double chins could be 'cured' without surgery or dieting using new injection
The removal of fat around the chin typically involves more radical procedures
A treatment that promises to reduce double chins through a so-called "fatburner" injection could soon be on offer to the public.
By injecting a specially formulated chemical known as ATX-101 into the skin, fat cells beneath the skin known as "submental fat" are removed.
The procedure claims to contour the area without affecting any surrounding tissue. The drug is a version of deoxycholic acid, the molecule that occurs naturally in the body and helps to destroy fat.
US watchdogs are currently considering whether to approve the treatment. If they were to give it the go-ahead, European regulators could be encouraged to follow. Advisors to the US Food and Drug Administration have scheduled talks to decide their advice ahead of an FDA ruling in May.
Injectable drugs such as Botox and dermal fillers are typically used to plump or smooth areas on the face, yet the removal of fat around the chin typically involves more radical procedures. A simple injection is likely to be seen as a far more appealing method than going into surgery that involves increased risk and costs.
In a 2013 study conducted by research institutions in Manchester and Plymouth in the UK, and in Berlin, Germany, and California in the US: 363 people received up to four treatments of ATX0101 injections (each consisting of two doses) or placebo injections over 12 weeks.
The NHS UK website says that over 90 per cent of people receiving ATX-101 in 2013 experienced some side effects, most of which were mild and disappeared in time. However some reported moderate or severe injection-related pain. 13 per cent withdrew from further treatment sessions due to side effects.
The injections have now been tested on 1,600 people across the USA and Europe. Manufacturers Kythera Biopharmaceuticals Inc said more than 90 per cent of trialists had a reductions of fat after two years.
Both doses of the drug were seen to "significantly reduce" the amount of excess fat under the chin in comparison with the placebo.
Join our new commenting forum
Join thought-provoking conversations, follow other Independent readers and see their replies