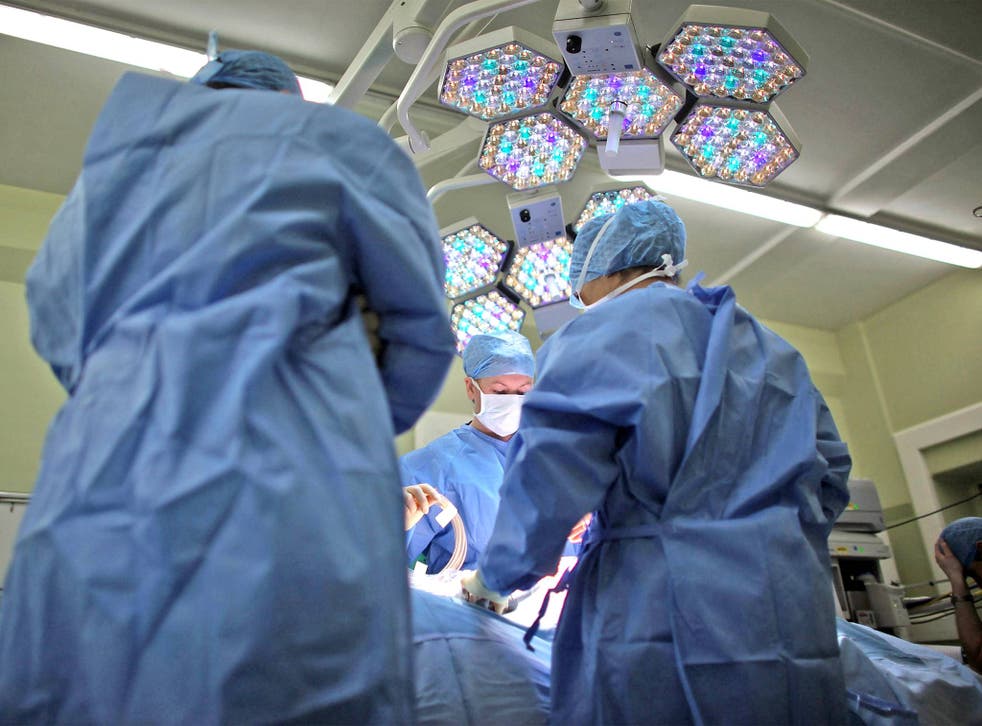 Doubts over NHS waiting time figures, after watchdog uncovers 'inconsistencies'
Serious doubts have been cast over the reliability of NHS waiting times figures, after the Government's financial watchdog identified "inconsistencies" in the way that hospital trusts measure and record data.
In a sample of 650 patient files from seven NHS trusts, the National Audit Office found 202 incomplete records, and 167 instances of errors being made in recording when patients began and ended their wait for treatment.
In 129 of these cases the trust had reported the patient waiting for a shorter time than was actually the case and for 26 patients, trusts incorrectly said they had met the key 18-week waiting time target, when in reality they had not.
The NAO said, in light of their report, published waiting times figures for the NHS "need to be treated with a degree of caution".
It is the second major warning over the reliability of key official data in as many weeks, following the decision of the UK Statistics Authority to withdraw the gold standard "national statistics" status from police recorded crime figures in England and Wales, amid allegations that the data had been subject to "a degree of fiddling".
The NAO's report to Parliament on NHS waiting times in England did not make any allegations of intentional altering of figures.
However, it did refer to recent allegations that waiting times for cancer treatment were changed at the Colchester Hospital University NHS Foundation Trust. Health watchdog the Care Quality Commission reported that three members of staff at the hospital said they had felt "pressured, bullied or harassed" to change official data on patients' care so as not to breach national guidelines. The hospital is now subject to a criminal investigation.
The 18-week waiting time standard – the time between a GP referral and the start of consultant-led treatment – was introduced in 2008 and, according to existing figures, had a "rapid and significant effect on reducing the numbers of people waiting a long time for treatment", the NAO said. Between October 2011 and October 2012 the number of people each month waiting longer than 18 weeks fell from 234,000 to 138,000 – although this figure has risen again recently to 169,000 in October 2013.
Waiting times are being carefully monitored by the Government, as concerns grow among front line staff that the health service is struggling to cope with the biggest financial squeeze in its history.
A spokesperson for the Health Secretary Jeremy Hunt said: "Overall waiting times remain low and stable, with the number of patients waiting longer than 18, 26 and 52 weeks lower than at any time under the last Government. It's crucial that reporting is always accurate, and we will work with the NHS to make sure hospital staff get the support they need to get this right."
The NAO said that NHS in England lacked "sufficient assurance" about how trusts are performing and urged health officials to seek "additional assurance, possibly through a regime of test checking."
Amyas Morse, comptroller and auditor general at the NAO said that "against a background of an increasing number of patients being referred to trusts, the financial pressure on the NHS and the need to make efficiency savings", hospitals were finding it more challenging to meet the 18-week standard.
"If this challenge is to be met, then performance information should be reliable. However, we have found significant errors and inconsistencies in how trusts record waiting time, masking a good deal of variation between trusts in actual waiting times," he said. "The solution is not costly new processes, rather making sure existing processes work properly and are properly scrutinized."
The report also found that patients were unaware of their rights and responsibilities under the 18-week standard. Most trusts refer a patient back to their GP if they miss their first outpatient appointment – restarting the waiting time clock. The NAO estimated that patients who missed their first hospital appointments cost the NHS £225m in 2012-13.
Register for free to continue reading
Registration is a free and easy way to support our truly independent journalism
By registering, you will also enjoy limited access to Premium articles, exclusive newsletters, commenting, and virtual events with our leading journalists
Already have an account? sign in
Join our new commenting forum
Join thought-provoking conversations, follow other Independent readers and see their replies