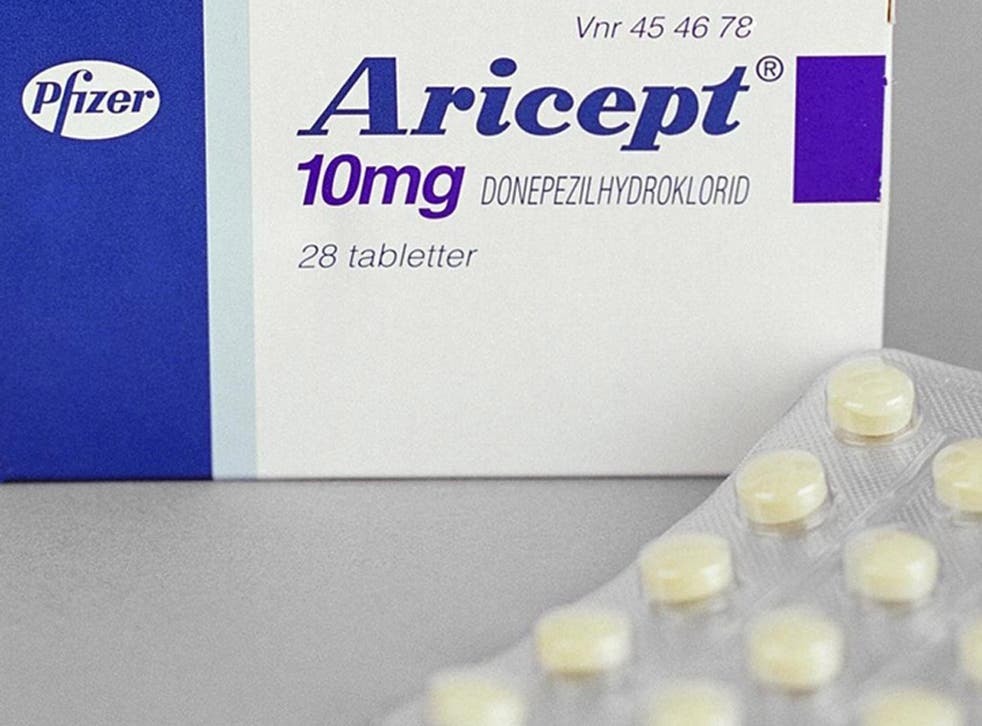 Drug giants give up on Alzheimer's cure
Research too difficult and costly, say pharmaceutical companies
The world's leading pharmaceutical companies are downgrading the search for new treatments for Alzheimer's disease after the failure of a series of high-profile drugs trials.
The human and financial costs of the disease are growing rapidly as the population ages, but the prospects of treatments to halt it, or slow its progress, are receding as at least five trials in the past five years have delivered disappointing results.
This year, a trial of Dimebon, backed by Pfizer, the US pharmaceutical giant, and reported in January, failed to show any benefit, instead costing the company $750m in lost investment.
In July, bapineuzumab, developed by Irish drug-maker Elan in association with Pfizer and the US multinational Johnson & Johnson, also failed to show an impact on symptoms.
In August, another US group, Eli Lilly, reported the failure of solanezumab, its second Alzheimer's drug to disappoint in two years. In 2010, a trial of semagacestat not only failed to slow the disease but worsened symptoms.
The setbacks have damaged confidence among drug makers in the field of neuroscience – brain research – which was already shaky.
Pharmaceutical manufacturers worldwide are under pressure and have been cutting back in the recession, but neuroscience has been disproportionately hit, with AstraZeneca, Pfizer, Merck, Sanofi, Novartis and GlaxoSmithKline all downsizing their European departments. Speaking at a briefing organised by the Science Media Centre yesterday, Eric Karran, director of research at Alzheimer's Research UK, said: "Neuroscience is a very challenging area. All companies are shedding jobs but neuroscience has had the highest attrition rate.
"AstraZeneca had a very large neuroscience group with some 300 scientists. It is reducing that to a team of 40, who will act as a virtual team – not doing their own research but monitoring developments and forging links with other companies."
Asked if the pipeline of new Alzheimer's drugs could run dry, he said: "That has always got to be a risk. My sense is not that companies want to move away [from Alzheimer's research] but that their shareholders are getting restive. That's capitalism – there is nothing we can do about that. But there is a huge public need."
At least 12 times as much was spent on cancer research as dementia research, yet dementia cost the country twice as much as cancer, he said.
Craig Ritchie, a leading Alzheimer's researcher at Imperial College, who runs a clinic for patients with dementia in west London, said: "The companies are streamlining their neuroscience departments and one can understand why. But it is hugely disappointing because there is massive unmet need.
"There is a shift to symptomatic treatments instead of disease-modifying ones. There is a lot less energy in the system than there used to be. We need a success story – a catalyst – to make people feel there is something to work towards."
Alzheimer's affects an estimated 500,000 people in the UK (a further 300,000 have other forms of dementia) and tens of millions worldwide, with the numbers expected to triple by 2050. It causes amnesia, loss of language, mood changes, apathy, psychosis and aggression.
The latest trials are thought to have failed because the drugs were given to patients too late in the disease process to have an effect, or were unable to pick up subtle changes in cognition over a relatively short period.
Alzheimer's, which is marked by the build-up of sticky protein clumps – amyloid plaques – in the brain, is thought to take at least 15 years to develop and by the time symptoms appear, it is too late to reverse.
Existing drugs, such as donepezil (Aricept), have limited benefits.
Register for free to continue reading
Registration is a free and easy way to support our truly independent journalism
By registering, you will also enjoy limited access to Premium articles, exclusive newsletters, commenting, and virtual events with our leading journalists
Already have an account? sign in
Register for free to continue reading
Registration is a free and easy way to support our truly independent journalism
By registering, you will also enjoy limited access to Premium articles, exclusive newsletters, commenting, and virtual events with our leading journalists
Already have an account? sign in
Join our new commenting forum
Join thought-provoking conversations, follow other Independent readers and see their replies