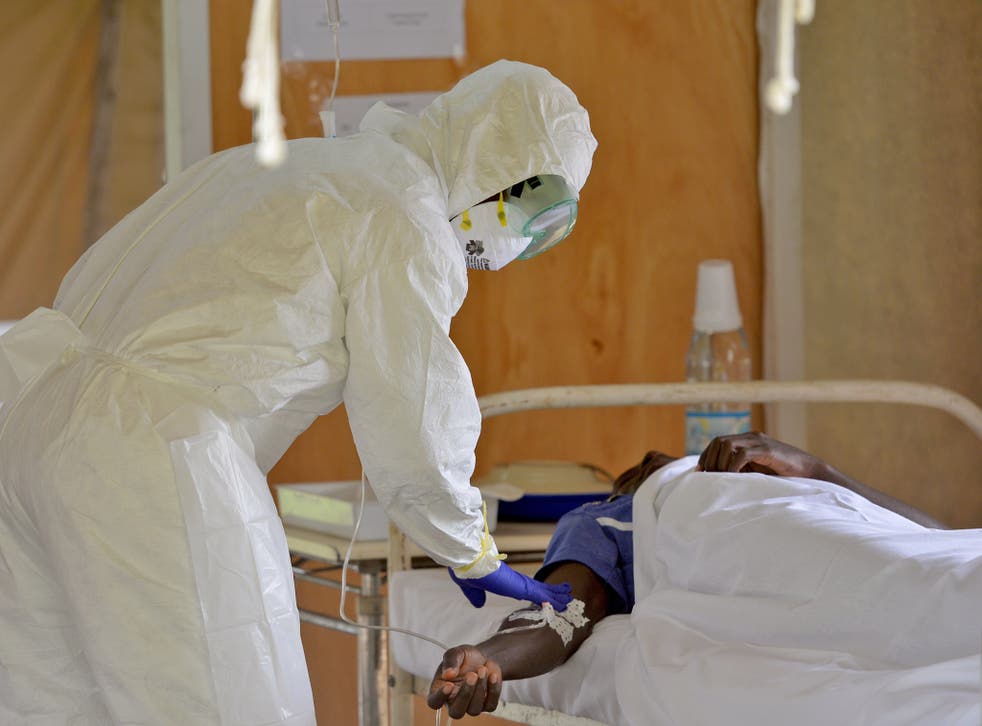 Ebola: NHS workers who tackled deadly virus denied bonus
Unite writes to the Government criticise 'two-tier' bonus payment scheme for volunteers in life-threatening situations
Hundreds of NHS workers and academics who risked their lives tackling the deadly Ebola virus in West Africa are being denied a bonus of more than £4,000.
The country's biggest trade union, Unite, has written to the Government to criticise what it calls a "two-tier" bonus payment scheme for volunteers in life-threatening situations.
Unite claims a one-off payment given to 250 staff from Public Health England (PHE), the Defence Science and Technology Laboratory (DSTL) and Public Health Wales (PHW) is being withheld from 200 volunteers in the NHS and academia who were working in the same dangerous conditions.
In two letters to the International Development Secretary Justine Greening, Unite's healthcare sciences national committee chairman Ian Evans called for the Government to address what he described as "huge inequality".
He said there was "recognition that colleagues who worked over the Christmas of 2014 would receive a one-off financial payment.
"This later became a payment for all PHE employees and, after a prolonged negotiation, also to Public Health Wales staff that were deployed to Sierra Leone."
He said the payment included a deployment allowance of £516.50, an operational working allowance of £3,615.50 and a tax free clothing allowance of £100.
WHO declares Ebola outbreak over as Liberia gets all-clear
"However, there was a caveat attached that these payments would be for PHE, DSTL and PHW colleagues only.
"This has resulted in a situation where the aforementioned scientists will receive over £4,000 more than volunteers from the NHS and academia who are of equal merit and who are qualified and trained to the same level.
"Colleagues who volunteered to be deployed did not do this because there was a financial incentive but it does not excuse a two tier payment scheme.
"We believe that all volunteers should be remunerated in the same manner."
The Department for International Development has been contacted for comment. The Ebola outbreak in West Africa was declared over on the 14 January this year, after more than 11,000 deaths in nearly two years.
However, the next day officials in Sierra Leone confirmed another death from Ebola, while the World Health Organisation has warned the virus could return.
Join our new commenting forum
Join thought-provoking conversations, follow other Independent readers and see their replies