Ebola virus outbreak: Norwegian patient to get the 'last available dose of ZMapp in the world'
Supplies of the experimental drug have run out and will take months to replenish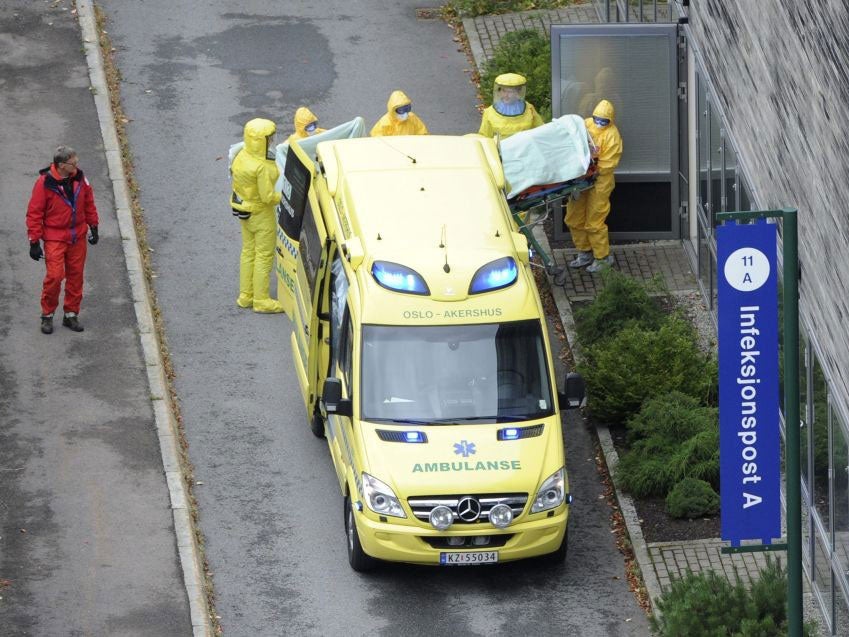 A Norwegian woman infected with Ebola in Sierra Leone is to be given the last remaining dose of ZMapp in the world.
Supplies of the experimental drug, which has been used on patients who survived in the US and Liberia, have run out and manufacturers have admitted it will take months to make more.
The Norwegian Medicines Agency has authorised Oslo University Hospital to import unapproved medicines including TKM-Ebola and Avigan, which was developed for flu pandemics.
Steinar Madsen, medical director of the agency, told Dagens Medisin the last available dose of ZMapp was being sent to Norway from Canada.
"When there are patients with an acute need for medicine, we allow unapproved drugs to be imported," he added.
It is unclear why the rare drug is being given to the Norwegian woman rather than critically ill Thomas Eric Duncan, a Liberian man diagnosed in the US, and the decision could prove controversial.
Two Spanish missionaries treated with ZMapp died and it is impossible to tell whether it helped cure the other patients or their recovery was down to other factors.
The serum is one of up to 10 medications and three vaccines in development for Ebola but no cure or treatment has yet been confirmed.
The outbreak that started in West Africa earlier this year has killed more than 3,400 people so far, mostly in Liberia, Guinea and Sierra Leone.
It was in Sierra Leone that the Norwegian victim contracted the disease while working with Doctors Without Borders (MSF).
The agency is examining its own practices to find out whether she was infected because a mistake was made or if procedures are inadequate.
She developed a fever on Sunday and was put in isolation, the organisation said, and was flown home to a specialist unit at Oslo University Hospital.
Norway is one of many countries to have sent money and medical aid to affected areas to help their attempts to contain Ebola.
The World Health Organisation (WHO) has highlighted the risk presented to health workers after several American doctors, a British nurse and local medics were infected.
In pictures: Ebola virus
Show all 62
By the end of August, more than 240 health workers had developed the disease, which has taken the lives of prominent doctors in Sierra Leone and Liberia.
Despite the strict infection controls in place in most areas, WHO slammed shortages of protective equipment and a lack of medical staff in some places forcing doctors to work in isolation hours far beyond safe numbers of hours.
The case of a Spanish nurse infected while treating an Ebola patient at a hospital in Madrid has also raised concern for hospitals in the West, which had been deemed able to contain the spread of the disease.
Additional reporting by Reuters
Join our commenting forum
Join thought-provoking conversations, follow other Independent readers and see their replies