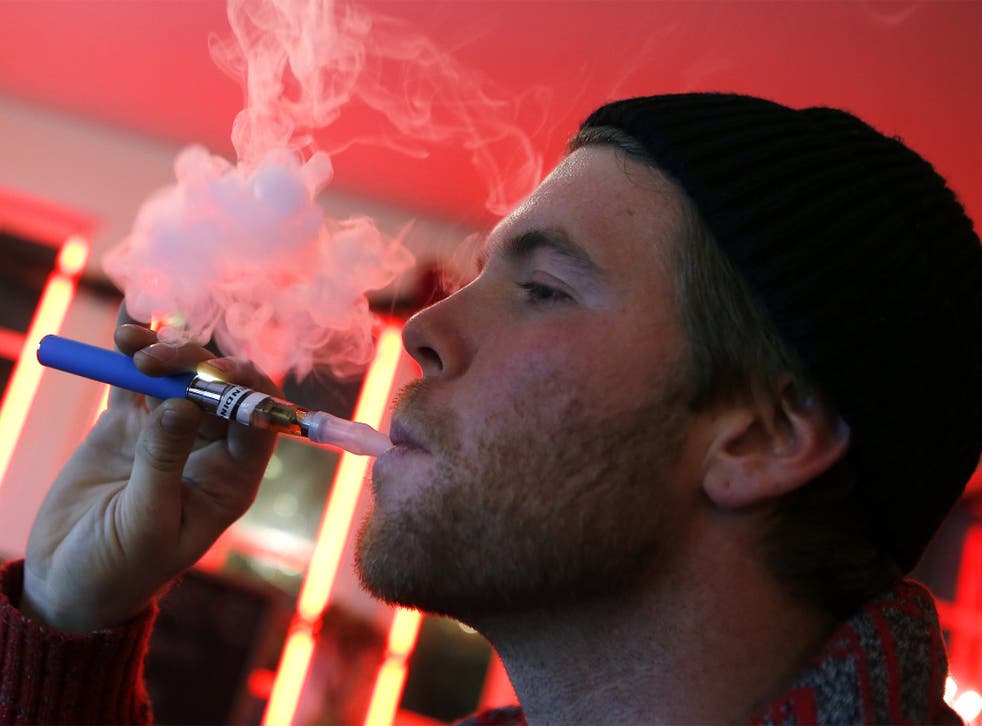 E-cigarettes 'increase the risk of flu and pneumonia'
Study suggests electronic product can compromise immune system in the lungs
Charlie Cooper
Wednesday 04 February 2015 20:05 Comments
Using electronic cigarettes may harm the body's defences against pneumonia and flu, according to a new study. The research, which reopens the debate on the dangers and benefits of e-cigarettes, suggests the vapour produced by the devices can compromise the immune system in the lungs, leaving them more vulnerable to infection by harmful bacteria and viruses.
Debate over the public health impact of e-cigarettes remains fierce. They have been shown to be highly effective in helping smokers to quit, and there is a broad consensus that despite some uncertainty over their health impact, they are less harmful than tobacco cigarettes.
However, this very uncertainty means other health experts remain concerned e-cigarettes could pose risks to future generations, particularly given evidence from some countries that they are becoming more popular among young people who have never smoked.
There are also concerns that tobacco companies that are increasingly entering the e-cigarette market.
The World Health Organisation has recommended they be banned in indoor public spaces – a measure the Department of Health in England has ruled out, but which is being considered by the Welsh government.
The new study, published in the PLOS ONE journal, also found e-cigarettes contain DNA-damaging toxins known as free radicals – but at levels about 1 per cent of that found in a cigarette. "We have observed that [e-cigarettes] increase the susceptibility to respiratory infections in mouse models," said Professor Biswal. "This warrants further study in susceptible individuals, such as COPD patients who have switched from cigarettes to e-cigarettes or to new users of e-cigarettes who may never have used cigarettes."
However, Professor John Britton, director of the UK Centre for Tobacco Control Studies said the most important point was that harm to the lungs was less from e-cigarettes than from tobacco.
"The lung is an exquisitely delicate organ and therefore nobody with any common sense would believe that inhaling heated vapour many times a day would be harmless," he said. "What matters here is not a comparison of the effects of e-cigarette vapour compared with nothing, but the effects compared with those of tobacco smoke.
"Harm to the lungs will be less with electronic cigarettes than tobacco cigarettes, and any smoker who cannot quit using nicotine, and doesn't find medicinal products effective, would be well advised to try an electronic cigarette."
Register for free to continue reading
Registration is a free and easy way to support our truly independent journalism
By registering, you will also enjoy limited access to Premium articles, exclusive newsletters, commenting, and virtual events with our leading journalists
Already have an account? sign in
Join our new commenting forum
Join thought-provoking conversations, follow other Independent readers and see their replies