E-cigarettes 'much less harmful than smoking and should be encouraged'
'This report lays to rest almost all of the concerns over these products, and concludes that, with sensible regulation, electronic cigarettes have the potential to make a major contribution towards preventing the premature death', the report concluded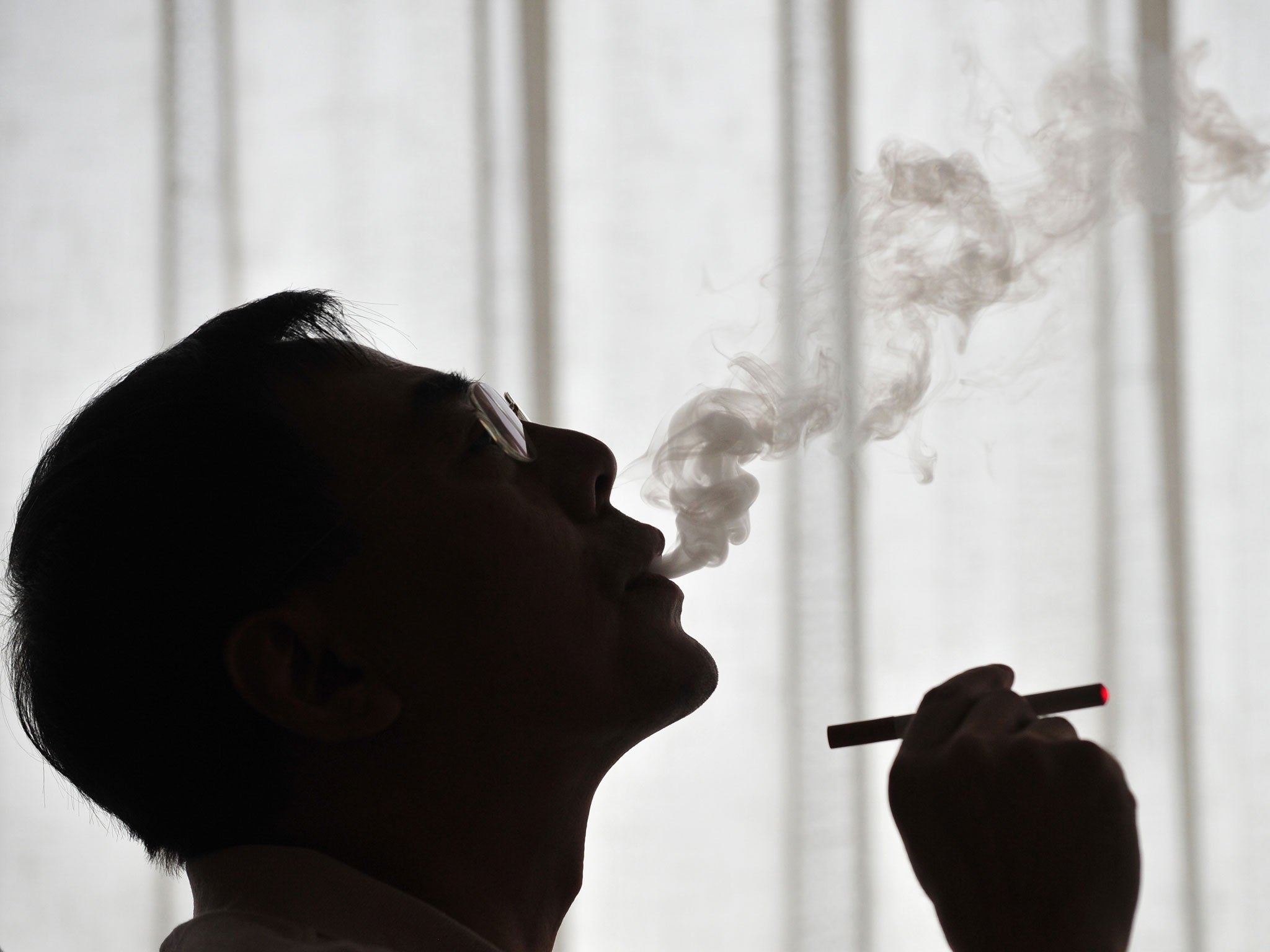 E-cigarettes are beneficial to public health and smokers should be encouraged to use them, a major report by the Royal College of Physicians has concluded.
The 200 page report is one of the most thorough analyses of the controversial devices to date and attempts to clarify divided opinion and conflicting advice on their use. It concludes that contrary to concerns, e-cigarettes do not function as a 'gateway' to smoking for non-smokers and that most people who use them have already had a long established prior smoking habit.
It also recommends that: "Among smokers, e-cigarette use is likely to lead to quit attempts that would not otherwise have happened, and in a proportion of these to successful cessation. In this way, e-cigarettes can act as a gateway from smoking."
The report's authors say they therefore: "conclude that e-cigarettes are likely to be beneficial to UK public health. Smokers can therefore be reassured to use them, and the public can be reassured that e-cigarettes are much safer than smoking."
Professor John Britton, chair of the Royal College of Physicians' Tobacco Advisory Group, said: "The growing use of electronic cigarettes as a substitute for tobacco smoking has been a topic of great controversy, with much speculation over their potential risks and benefits.
"This report lays to rest almost all of the concerns over these products, and concludes that, with sensible regulation, electronic cigarettes have the potential to make a major contribution towards preventing the premature death, disease and social inequalities in health that smoking currently causes in the UK. Smokers should be reassured that these products can help them quit all tobacco use forever."
World news in pictures
Show all 50
Professor Jane Dacre, President of the Royal College of Physicians, said: "This new report builds on existing work and concludes that, for all the potential risks involved, harm reduction has huge potential to prevent death and disability from tobacco use, and to hasten our progress to a tobacco-free society. With careful management and proportionate regulation, harm reduction provides an opportunity to improve the lives of millions of people."
An estimated 2.1 million Britons use e-cigarettes; a figure which is steadily rising. Since their introduction in 2007, they have been marketed as successful tools to wean smokers off nicotine addiction as they reflect the sensation and practice of smoking while giving lower nicotine doses. However, opponents have argued that they might encourage children or non-smokers to begin smoking by 'hooking' them in this lighter form, before they move to traditional and more harmful cigarettes.
Overall in the UK, cigarette use is in slow but steady decline. Currently, 18.7 per cent of adults are smokers; the lowest rate since records began. Public health awareness campaigns, rising cigarette costs and changing social attitudes are also credited with causing the change.
Join our commenting forum
Join thought-provoking conversations, follow other Independent readers and see their replies