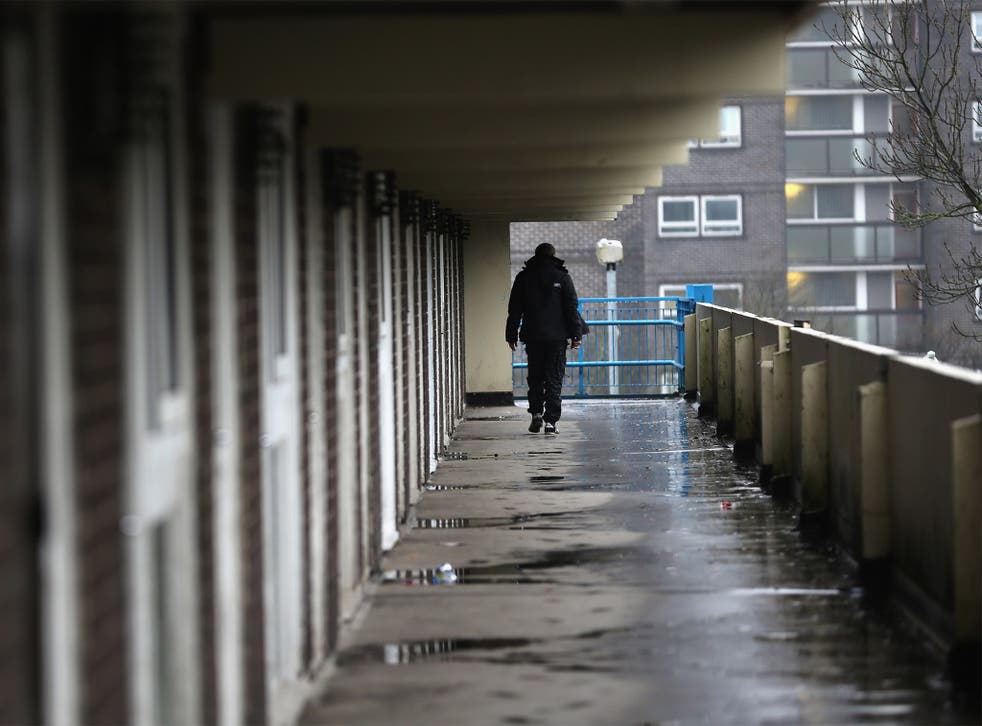 England's poorest will live nine years less than the richest, according to stark new ONS stats
Millions of people across England are destined to die nine years earlier than they should - and have their lives blighted by ill-health prematurely - because they are poor. The shocking new figures, released by the Office for National Statistics, have prompted urgent calls for action and forced government officials to admit the situation of health inequality is "unacceptable."
Men in the most deprived part of the population across England, dubbed the "bottom decile" by statisticians, are set to die before they reach 74 years old – almost a decade earlier than those in the top decile, who can expect to live until they are 83 years old. Women share a similar fate, with those born in the bottom decile expected to die by the time they are 79 years old, seven years earlier than the most affluent at 86.
The statistics on inequality in life expectancy at birth, drawn from population data for England between 2010 and 2012, released today, also highlight a stark contrast in quality of life when it comes to health.
Men and women in the most deprived areas, which make up the bottom decile and represent some 5.4 million people, will spend at least 15 per cent less of their shorter lives in good health compared to those in the least deprived areas.
Alison Garnham, chief executive, Child Poverty Action Group, commented: "Living in poverty in the UK is bad for your health. It's a scandal that whether you're wealthy or deprived seems to make such a huge difference to good health and life expectancy."
The figures show the importance of tackling "underlying drivers" of poverty "such as low paid and insecure work, poor education, unemployment and the high costs of living," according to Chris Goulden, head of poverty research at the Joseph Rowntree Foundation.
And Dr Ann Marie Connolly, director of health equity and place at Public Health England, said: "Today's ONS statistics on life expectancy are stark and highlight an ongoing problem that is central to everyone who works in public health, and should be central to all who are concerned about our nation's health."
In a statement, a Department of Health spokesperson said: "We want to see people living a healthy, high-quality life for as long as possible. It is unacceptable to see so much variation across the country in healthy life expectancy. We know many local areas are taking positive steps to tackle this, especially in the face of lifestyle factors like high smoking or obesity rates which contribute to poor health."
They added: "More must be done to reduce variation, that's why we've given local authorities a £5.4 billion budget over two years to help them manage public health issues in their areas."
Tower Hamlets: A microcosm of inequality
From multi-millionaire financiers based in Canary Wharf to the long-term unemployed on council estates elsewhere in the borough, Tower Hamlets is a microcosm for inequality across the rest of the country.
It is one of the most deprived boroughs in London and was described by Giles Fraser, chair of a fairness commission established last year by Tower Hamlets council in a bid to reduce inequality, as: "one of the richest and one of the poorest parts of Britain".
The average salary of people in Tower Hamlets is just £11,400. Four in 10 children in the borough live in poverty.
Men living in the London borough can expect to start having health problems when just 52 years old – 18 years earlier than those living in the least deprived parts of the country.
And boys and girls born in Tower Hamlets have life expectancies below the average for England, destined to die by the ages of 77 and 82 respectively.
Join our new commenting forum
Join thought-provoking conversations, follow other Independent readers and see their replies