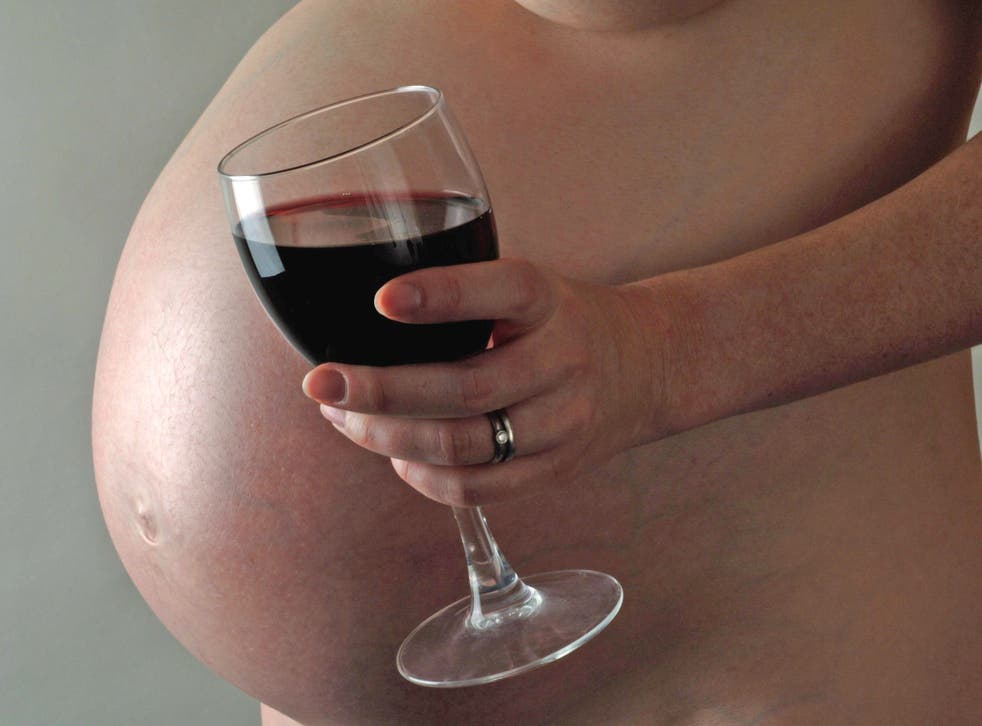 Even moderate drinking during pregnancy can affect child's IQ
Researchers have found that a single unit of alcohol a week resulted in less intelligent babies
Drinking even small amounts of alcohol during pregnancy may reduce a child's intelligence.
Researchers say that consuming as little as one glass of wine a week during pregnancy could  lower the IQ of the baby by an average of 1.8 points – but only in women with a certain genetic make-up. The normal span of intelligence is 20 points – from 90 to 110 – so though the effect is small for any individual it could have a noticeable impact on the population as a whole.
The study of over 4,000 mothers and their children by researchers from Oxford University was commended by rival scientists as "important" and "ingenious".
David Nutt, a professor of neuropsychopharmacology at Imperial College, London, said: "Even though the IQ effects are small, if at all possible women should avoid [alcohol] in pregnancy because it is a known toxin." Previous research has demonstrated that heavy drinking damages the foetus in pregnancy. But experts have been divided about the risks of moderate drinking.
The National Institute for Clinical Excellence said in 2007 that alcohol should be avoided for the first three months of pregnancy but one to two drinks a day was safe thereafter. The Department of Health said in 2006 there was no safe limit throughout pregnancy.
The new findings are published on-line in the journal Plos One (Public Library of Science One) and indicate that genes determine the sensitivity of the foetus to alcohol.
The researchers studied four genetic variants that determine how fast individuals metabolise alcohol to remove it from their bodies. They measured the IQs of children at age eight and found the effects were greatest in those who were slowest to clear alcohol while in the womb.
Ron Gray, who led the research, said: "This is a complex study but the message is simple: women have good reason to choose to avoid alcohol when pregnant."
Commenting on the findings, Dorothy Bishop, professor of neuropsychology at the University of Oxford, said: "Unfortunately the researchers have lumped together mothers who reported drinking less than one unit [a small glass of wine] a week with those who drank as much as six units [a bottle of wine] a week. This makes it impossible to determine from these data if there is a safe level of drinking in pregnancy."
Alcohol passes easily from a mother's bloodstream to her baby via the placenta. When it enters the body, certain enzymes convert it to acetaldehyde.
Variations in genes that code for these enzymes mean that some individuals metabolise alcohol more efficiently than others. In slow metabolisers, peak alcohol levels persist in the body for longer. But unborn babies, whatever genes they possess, do not have an adult's ability to metabolise alcohol.
Catherine Collins, a dietitian from St George's Hospital NHS Trust in London, said alcohol was likely to stay longer in the bodies of unborn babies with the susceptibility genes and do more damage. "Unfortunately it's a bit of a gene lottery," she said. "If your child has a particular gene profile, drinking any alcohol in pregnancy will have an effect on IQ. If your child does not have one of those identified gene variants the effect is negligible. But it's a big 'if'."
Join our new commenting forum
Join thought-provoking conversations, follow other Independent readers and see their replies