'Excluded' dads put the heat on Mumsnet with campaign for parental parity in bringing up baby
The creator of a new website hopes that MumsandDadsnet.com will spark 'a new conversation'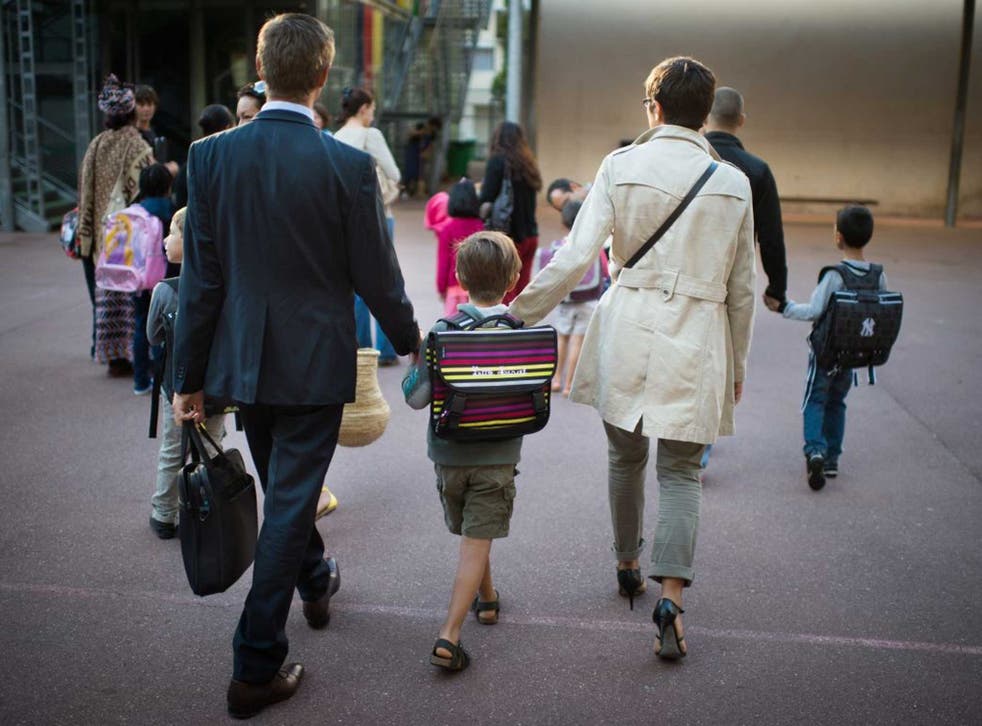 It takes two to have a baby but only one to look after it, or so you might think from the wealth of mother-focused parenting resources out there. From Mumsnet and Mother & Baby to Netmums and Working Mother, it's all about the M-word – and one father has had enough.
Duncan Fisher, a former board member of the Equal Opportunities Commission and the founder of the Fatherhood Institute, wants to redress the balance. But rather than perpetuate the notion of one-sided parenting, he wants to embrace what, for many, is reality: that mums and dads look after their children together.
He hopes that his new website, MumsandDadsnet.com, will spark "a new conversation". "I just want to have a conversation with both parents," he says. "It's happening in every household in the country. It is a big, big debate."
He wants mums and dads to contribute to his website, eventually via the sort of forum that has proved so popular for the likes of Mumsnet. But for now parents will find posts from writers such as Kate Figes and Gideon Burrows. The first takes to task Mother & Baby magazine, which has an all-male board of directors, for claiming that men are worse at everything to do with parenting.
His site's "provocative" name – hardly a million miles from the mighty Mumsnet – was deliberate, he says. "I was surprised [Mumsnet] hadn't taken it already. They've registered everything else, like Gransnet. That's precisely the point, in fact."
And there's no doubt Mr Fisher has set himself up for a clash. When asked how she felt, Justine Roberts, the Mumsnet founder and chief executive, hinted at her unease. "I did think, 'hmmmmmm'. What we don't want is confusion," she warned.
In Mumsnet's defence, Ms Roberts pointed out that 15 per cent of its users are men, which she feels has the issue covered. But her comments on the The Independent on Sunday's decision to devote space to Mr Fisher's shot at parenting parity, suggest she might be rattled. "I'm very surprised you're writing about this. I'm surprised this is a story," she said.
Mr Fisher said the impetus for his venture came 17 years ago when he became a parent: "I felt in an odd place as a man. I didn't feel the infrastructure fitted." Setting up the Fatherhood Institute to lobby on dad-related issues didn't help. "I don't particularly want to talk to other dads; I want to talk to parents," he said. "Communities for dads are not the answer to communities for mums.
"My main interest in this debate is child development. I'm convinced that the key to a child's wellbeing is not the quality of a single carer, but the ability of the group around the child to provide strong backing to all the carers and to create multiple strong attachments with the child. Mums and dads talking to each other is essential for children's welfare and yet our structures obstruct this."
But Ms Roberts argues that this already happens, albeit on sites such as Pistonheads or even her own. "We get more traffic on our dads' forum than any dads' sites." She thinks Mr Fisher's concept is flawed. "I agree with the principle, it would be nice if dads wanted to identify as dads. But they don't. They identify as men who talk about parenting." This, she adds, explains the lack of publications aimed at fathers, unlike in Scandinavia, where Pappa magazine sits alongside titles for mothers.
Register for free to continue reading
Registration is a free and easy way to support our truly independent journalism
By registering, you will also enjoy limited access to Premium articles, exclusive newsletters, commenting, and virtual events with our leading journalists
Already have an account? sign in
Register for free to continue reading
Registration is a free and easy way to support our truly independent journalism
By registering, you will also enjoy limited access to Premium articles, exclusive newsletters, commenting, and virtual events with our leading journalists
Already have an account? sign in
Join our new commenting forum
Join thought-provoking conversations, follow other Independent readers and see their replies