Exclusive: Children's mental healthcare in crisis, Care Minister Norman Lamb admits
New taskforce formed to tackle endemic problems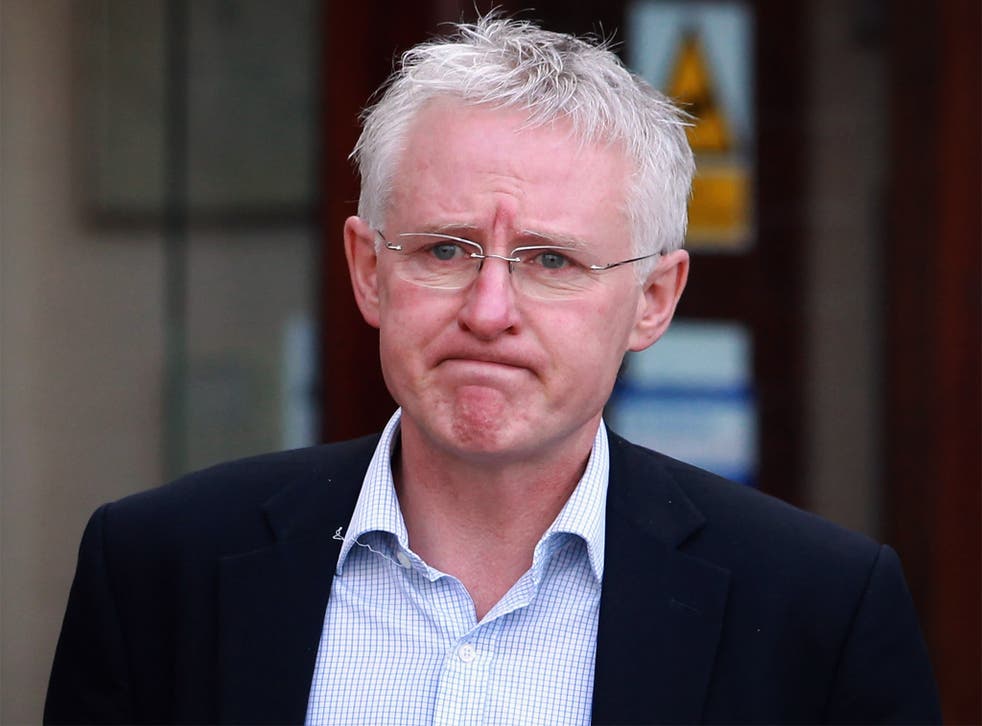 Children's mental health services in England are "dysfunctional" and "crying out" for a complete overhaul, the Care Minister Norman Lamb has said, in a stark admission that thousands of children are being let down by the NHS's "institutional bias" against mental health.
Young people suffering with serious conditions including depression, schizophrenia, and drug and alcohol problems are being cut off from the care they need in many parts of the country because of a "hopeless" system in which mental health services are commissioned by four different organisations, Mr Lamb said.
In an exclusive interview for The Independent, the Liberal Democrat minister also condemned the "awful" branding of NHS mental health services saying that health professionals and politicians "talk in a language that no-one understands". He called for a new "one-stop shop" young people's mental service which was well known, accessible and unstigmatised.
He announced that a new taskforce, made up of experts on children's mental health and including former service users, has been formed, which will make recommendations for an unprecedented shake-up of services. Mr Lamb said their report, which will be published in the spring, should help form the policy of the next Government, whatever its political make-up.
His intervention comes after charities and local councils warned of a "national crisis" in young people's mental health. Nearly half of all local authorities have slashed funding for services after seeing their budgets cut by the Coalition Government's austerity drive – with funding for children's mental health reduced by as much as 94 per cent in some areas.
Meanwhile the Government's decision not to continue historic increases in NHS funding has led commissioners around the country to seek savings – with the axe disproportionately falling on mental health services for both adults and children. Figures obtained last week by the Health Service Journal revealed that £253m had been cut from budgets since 2011/12, while more than 3,600 nursing posts and the equivalent of 213 full-time doctors had been also been cut.
It is now commonplace for mental health patients in crisis, including children, to be moved to hospitals far from home, in some cases hundreds of miles, because of the lack of available beds, causing distress to families and complicating efforts to organise their ongoing care.
Mr Lamb, who became a health minister in September 2012, has helped secure a commitment in the NHS constitution that mental health should be treated equally to physical health, and has previously expressed dismay at reports of local commissioners disproportionately cutting mental health services – which have historically been seen the "Cinderella service", receiving far less funding.
Children and young people's mental health services, known as CAMHS, was "the Cinderella service of a Cinderella service", Mr Lamb said.
"There is an institutional bias against mental health," he said. "Partly it's because the media doesn't concentrate on it. If the media stays silent, local commissioners, if they are not driven by doing the right thing, may make bad decisions. There needs to be the same focus on mental health as there is on cancer services, stroke services, knee replacements and so on."
The new taskforce will make recommendations on improving mental health commissioning for young people, reforming services to end the "cliff edge" which occurs when young people move from under-18 care to adult services.
Sarah Brennan, chief executive of YoungMinds, said: "Norman Lamb is right to highlight the desperate state of children and young people's mental health services. Every day we hear from parents, through YoungMinds Parents' Helpline, desperate for help for their child. They either cannot access services or they are stuck for months on a waiting list.
"We need commissioners to work together to create joined up services that are fit for purpose and easy to access when children and young people start to struggle. What we have now is too complex, too stressed and too poor."
Register for free to continue reading
Registration is a free and easy way to support our truly independent journalism
By registering, you will also enjoy limited access to Premium articles, exclusive newsletters, commenting, and virtual events with our leading journalists
Already have an account? sign in
Register for free to continue reading
Registration is a free and easy way to support our truly independent journalism
By registering, you will also enjoy limited access to Premium articles, exclusive newsletters, commenting, and virtual events with our leading journalists
Already have an account? sign in
Join our new commenting forum
Join thought-provoking conversations, follow other Independent readers and see their replies