Exclusive: Eating disorders soar among teens - and social media is to blame
Social media blamed for the doubling in the number of youngsters seeking help for anorexia and bulimia in the last three years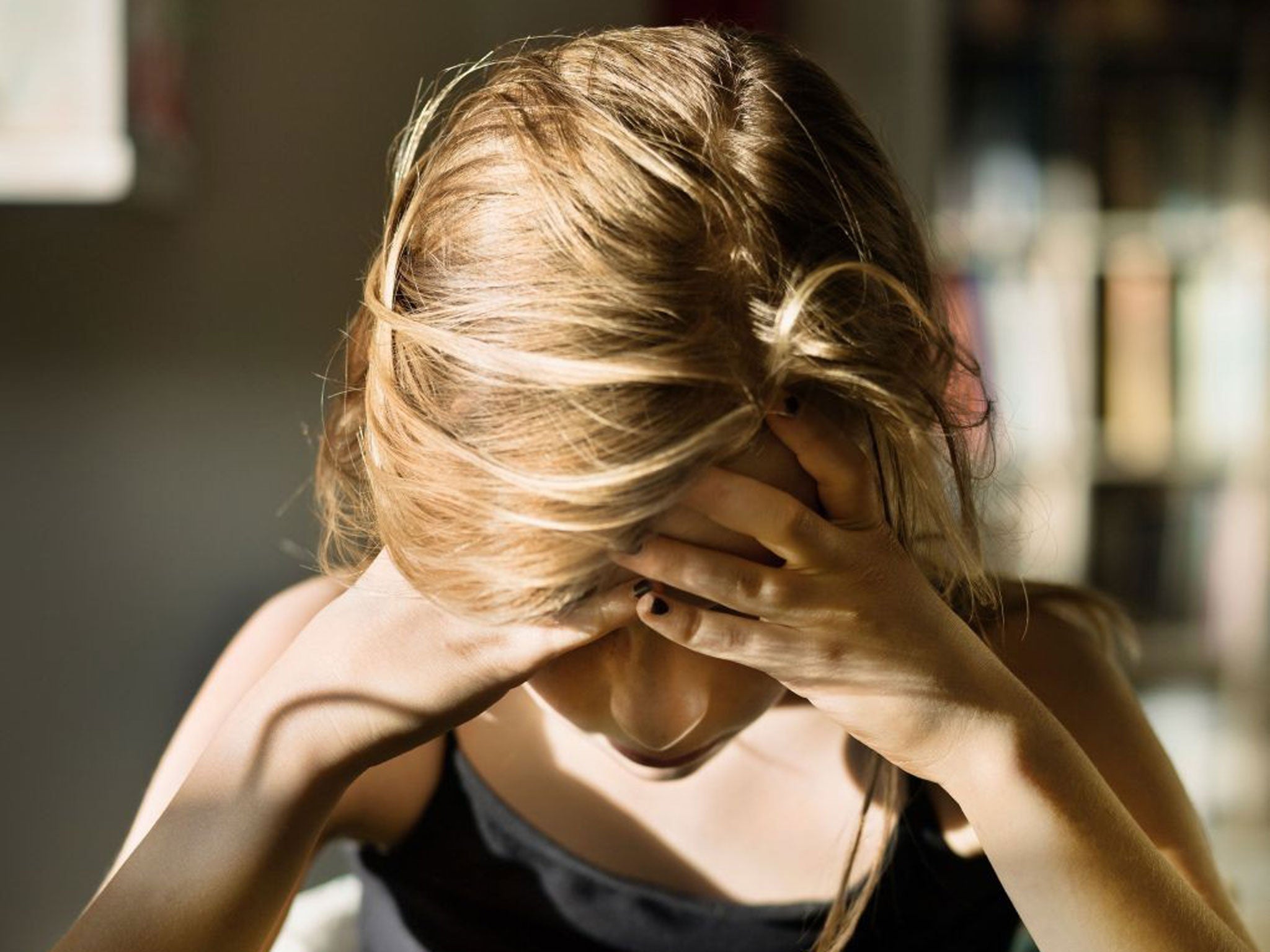 The number of children and teenagers seeking help for an eating disorder has risen by 110 per cent in the past three years, according to figures given exclusively to The Independent on Sunday.
ChildLine says it received more than 10,500 calls and online inquiries from young people struggling with food and weight-related anxiety in the last financial year. The charity believes this dramatic increase could be attributed to several factors, including the increased pressure caused by social media, the growth of celebrity culture, and the rise of anorexia websites.
The problem is most prevalent among girls of secondary school age. During 2012-13, counselling with girls about concerns of eating problems outnumbered counselling with boys by 32:1.
Many girls talked about the concerns they had about their body image and how they disliked the way they looked. They also mentioned how they compared themselves negatively with peers and celebrities. In more than 20 per cent of counselling sessions about eating problems with girls, they talked about their body image or self-esteem.
Sue Minto, head of ChildLine, said: "We are seeing increasing numbers of contacts about eating disorders such as anorexia and bulimia. These are complex issues, and the rise in contacts is unlikely to be down to any one thing.
"But we do know that in some cases the trigger can be abuse in childhood. We also know that the 24/7 nature of social media places huge pressures on our children and young people which in turn can lead to significant emotional issues. And society is increasingly bombarded with celebrities and airbrushed images which give an impossible view of what 'beautiful' is."
The case of Tallulah Wilson has reignited the issue of the impact of the internet on vulnerable young people. The 15-year-old Londoner had visited pro-anorexia sites and wrote in her diary that she was "fat" and "ugly" before killing herself.
Tallulah's mother, Sarah Wilson, said at her inquest, which concluded last week: "Her sisters and I did everything we could to keep her safe, but she had fallen into a world of nightmares. She was in the clutches of a toxic digital world where in the final few weeks we could no longer reach her."
The proportion of children and young people who have used online channels to talk to ChildLine about eating problems was higher last year than for any other concern, giving an indication of how this issue is being played out on the internet. More than eight out of 10 of ChildLine's counselling sessions about eating problems took place online, compared with only 19 per cent via the phone.
The surge in counselling sessions might also be down to a greater awareness of eating disorders – and the support available. Ms Minto said: "Many of these issues will always have existed, but with better understanding of the problems and ChildLine now offering online chats, which can be easier than picking up the phone, more young people are seeking help."
Medical research completed last year showed there had been a 15 per cent increase in diagnoses of eating disorders in the decade since 2000. Dr Nadia Micali, senior lecturer at UCL, was lead author of the research. She said it was not yet clear whether the growth was down to increased awareness leading to more diagnoses or an actual rise in cases caused by factors such as social pressures. But she acknowledged: "One of the issues seems to be around a growing peer pressure to be thin."
Speaking on the potential dangers of the internet, she said: "Social media is very new and we haven't been able, as scientists, to fully examine the impact of social media and the internet. It's one of those things where if it's not controlled it could be harmful, but it potentially could be used by healthcare professionals in a good way."
Eating problems become more significant once children and young people have reached secondary school age, ChildLine said. During 2012-13, 96 per cent of counselling about eating problems was with those between the ages of 12 and 18 where age was disclosed to ChildLine.
The most common ages to seek help for an eating disorder were 14 and 15, according to the charity. During 2012-13, they made up 38 per cent of counselling where age was known.
The most common eating disorder reported was anorexia, which made up more than 3,000 of the counselling sessions. ChildLine research on the issue reported: "Young people suffering from anorexia often emphasised how they felt they would be much happier and more accepted if they were slimmer. In other cases, young people under-ate because it was something they could be in control of when other things in their life were going wrong."
Case studies
"I have eaten too much and am feeling very guilty. I feel fat, ugly and worthless and want to make myself sick and self-harm. I always compare myself with other girls – especially models. I would like to go to the doctors but I am scared my parents are going to find out and force me to eat more. I know they are already worried that I'm not eating enough. I feel ashamed at school sometimes as people would judge me if they knew what I was doing."
***
"I feel so fat and worthless and think that I will never be loved – I am just a waste of space. I feel like curling up in a ball and crying all the time. I starve myself as it's the only way I feel happy with my life and in control. I see skinny girls at school and on TV and they are tiny compared with me. I binge sometimes until I physically can't eat, and other times I will eat nothing for days. I feel depressed and suicidal and can't tell anyone else how I feel."
***
"My dad abused me when I was younger, so when I was little I had to grow up having to protect him even though he was supposed to be the one who looked after me. I feel as if I have had to grow up so quickly and I never got to experience being a child. I have had an eating disorder for a long time now, and I think it is because I wanted to be in control of something. I never thought I would have the courage to speak to anyone about this."
Join our commenting forum
Join thought-provoking conversations, follow other Independent readers and see their replies