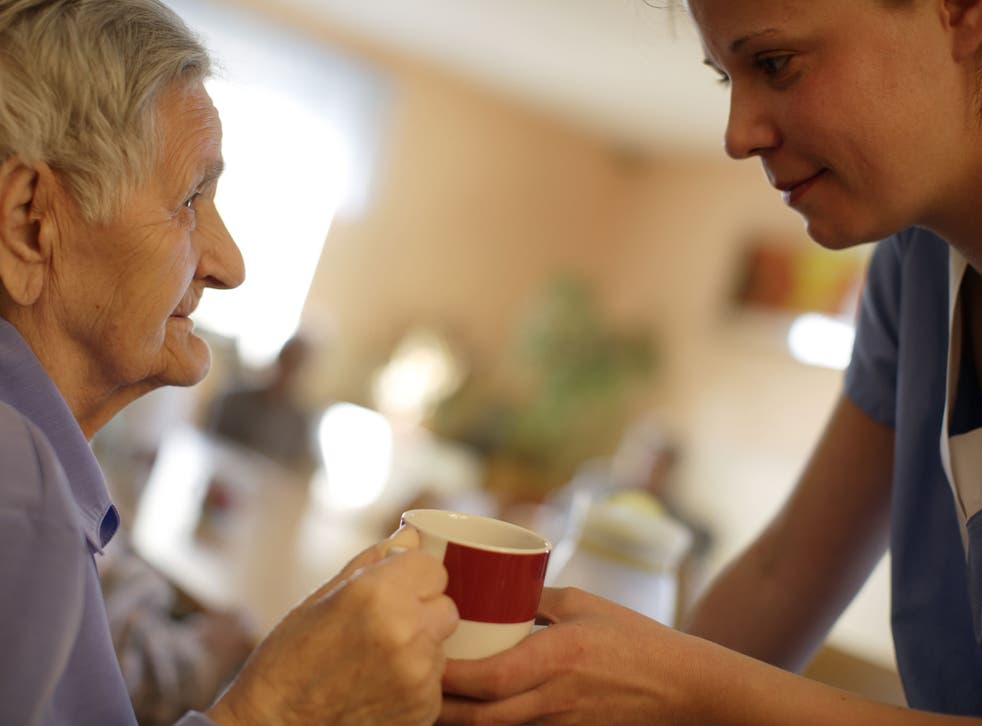 Exclusive: Private contractor Healthcare at Home blamed for NHS drug delays
Thousands of patients, some seriously ill, are facing "disgraceful" and "unsafe" delays in receiving prescription medication because of failures at a company contracted to deliver it by the NHS.
An investigation by the Bureau of Investigative Journalism for The Independent has found some patients, suffering from illnesses such as cancer, haemophilia and HIV, have endured significant delays in receiving their drugs because of problems at the private contractor, Healthcare at Home.
The company's helpline has been swamped by anxious patients and relatives – with many unable to get through because of the sheer volume of calls.
One woman was forced to call after two deliveries failed to arrive for her 10-year-old son who suffers from multiple sclerosis. Another woman, who suffers from severe Crohn's disease, told how she was on hold for 45 minutes complaining about the company's failure to deliver vital medicines to her.
Healthcare at Home blamed IT problems with its logistics supplier which it was attempting to rectify. "We are not paying attention to cost when fighting this. We will spend what we need to," said Ruth Poole, Healthcare at Home's clinical director.
But Liz Carroll, chief executive of the Haemophilia Society, which represents patients with the blood-clotting disorder, described the failures as "unacceptable and unsafe."
She said they are spending "hours every week" trying to sort out the problems. "We have met with Healthcare at Home and it's clear they are trying to tackle the problems, but they seem to be overwhelmed," she said.
"It is very frightening for patients when their drugs don't arrive because failure to take their treatment could be life-threatening. Then there are practical issues, like deliveries taking place at 2am, or treatment being sent to the wrong address, or cotton wool being provided instead of needles."
Nick Rijke, director of policy and research at the Multiple Sclerosis Society, added: "It is a disgrace that essential medicines have not been reaching people who need them, and that this problem has been allowed to go on for so long."
In a letter sent to Healthcare at Home, on 9 May, the MS Society stated: "Far from being fixed, the problems appeared to be worsening."
The letter quoted a specialist nurse working in the South-west, where the problems seemed to be the worst, saying that at 10am she had already dedicated two working hours to dealing with "Healthcare at Home-generated chaos".
In April the General Pharmaceutical Council, which regulates pharmacists, inspected Healthcare at Home with inspectors from the Care Quality Commission.
The inspection found that a "proportion of patients did not receive their medicines at the scheduled time. The consequent telephone enquiries from these patients overwhelmed Healthcare at Home's customer service team. This led to complaints being unresolved and patients being left confused and uncertain about when and whether their medication would arrive.
"While a number of measures had been taken by the time of the inspection…Healthcare at Home needed to do more to remedy the situation," the Council concluded. The watchdog has ordered the company to fix the issues affecting its service within three months.
The problems have been put down to two key issues: the outsourcing of distribution arrangements to another company in an attempt to extend its service to include weekend and evening deliveries, and the addition of almost 3,000 extra patients which it took over after another provider withdrew from the market.
The company said it was working hard to address the issues and had increased its customer service staff by more than 60 per cent.
But some trusts have scaled down their use of the service. University College Hospital in London, which has 1,500 patients who receive drugs from Healthcare at Home, says it has stopped giving the company new referrals. And nearby Guy's and St Thomas's NHS Foundation Trust said Healthcare at Home has been subject to fines over the last few months due to failed deliveries.
Healthcare at Home dispenses and delivers more than a million prescriptions annually to over 150,000 patients who are suffering from serious illnesses.
Sandra Blyth of Dumfries, whose 10-year-old son suffers from multiple sclerosis, said she ran out of his drugs around a month ago after two scheduled deliveries failed to arrive. After the first delivery – scheduled for a Monday – did not turn up, the company told her it did not do deliveries on Mondays.
By the time he did get his drugs, Sam had missed two injections.
Register for free to continue reading
Registration is a free and easy way to support our truly independent journalism
By registering, you will also enjoy limited access to Premium articles, exclusive newsletters, commenting, and virtual events with our leading journalists
Already have an account? sign in
Join our new commenting forum
Join thought-provoking conversations, follow other Independent readers and see their replies