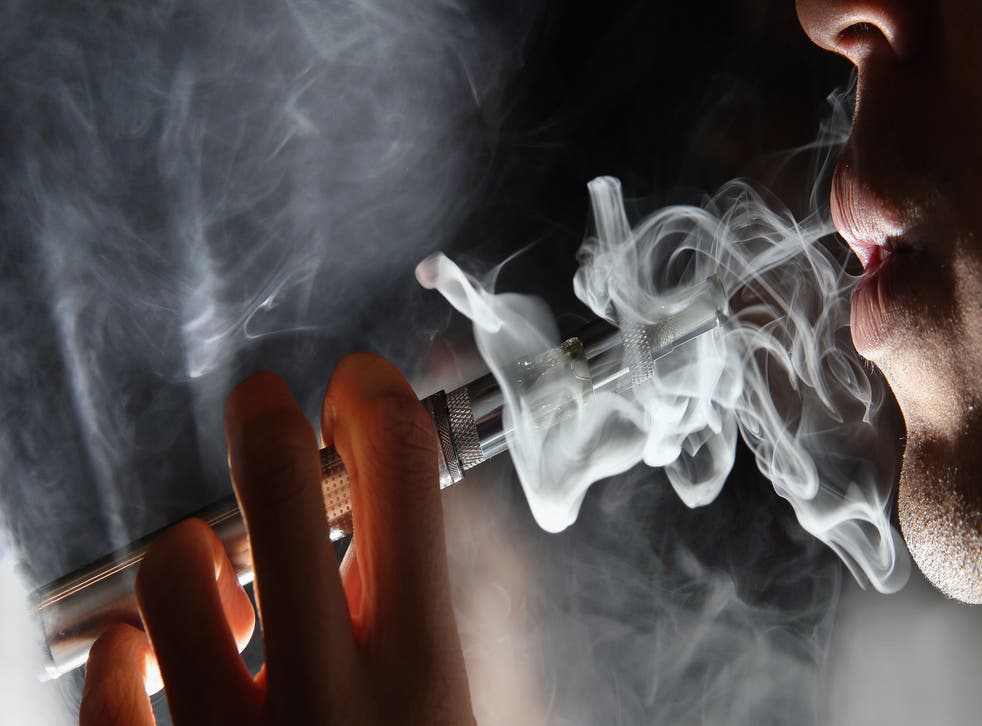 Exploding e-cigarettes spark national safety concerns
More than 100 fires are thought to have been caused by e-cigarettes over the past two years
Alexandra Sims
Saturday 11 July 2015 09:37 Comments
A series of "highly disturbing" fires caused by exploding e-cigarette chargers has prompted a nationwide safety alert.
The Local Government Association, which represents the 49 fire and rescue authorities in England and Wales, are calling on e-cigarette manufacturers to display warnings on packaging after over 100 fires have been caused by the devices over the past two years.
Fire authorities have said that many of the fires occur due to people using the wrong type of chargers.
If a charger is used that is not compatible with the device, too much current goes into the batteries meaning that they can overheat and explode.
Emergency services were called out to eight e-cigarette related fires in 2012, according to data from 43 of the 49 fire authorities and numbers are rising.
In 2013 there were 40 call outs linked to the smoking devices and over 60 in 2014. However, fire officials have warned that thse figures may be higher due to many cases going un-reported.
Some of the explosions have even been lethal. A man from Merseyside died last year after his charging e-cigarette reportedly exploded and ignited oxygen equipment that he was using. A corner said that the explosion was likely to have contributed to his death.
Other incidents include the evacuation of a block of flats in Poole after a fire which was thought to have been caused by a charging e-cigarette.
Councillor Jeremy Hilton, chairman of the LGA's fire services management committee, said: "The recent spate of fires connected with e-cigarettes is highly disturbing and we are issuing a nationwide alert to users to be vigilant at all times."
"We are warning them that it is simply not worth risking their lives to save a few pounds by buying dodgy, dangerous or incompatible chargers."
"Alarmingly, there is no way of knowing the true figure as we understand many cases are going unreported."
Over two million people use e-cigarettes in the UK, which release battery-powered vaporized liquid nicotine and simulate the feeling of smoking.
E-cigarettes, which do not contain tobacco and do not produce smoke, can be used in most public places, however recent plans drawn up by the Welsh government have called for a ban on the devices in enclosed public places and similar plans were considered by English health officials last year.
Register for free to continue reading
Registration is a free and easy way to support our truly independent journalism
By registering, you will also enjoy limited access to Premium articles, exclusive newsletters, commenting, and virtual events with our leading journalists
Already have an account? sign in
Join our new commenting forum
Join thought-provoking conversations, follow other Independent readers and see their replies