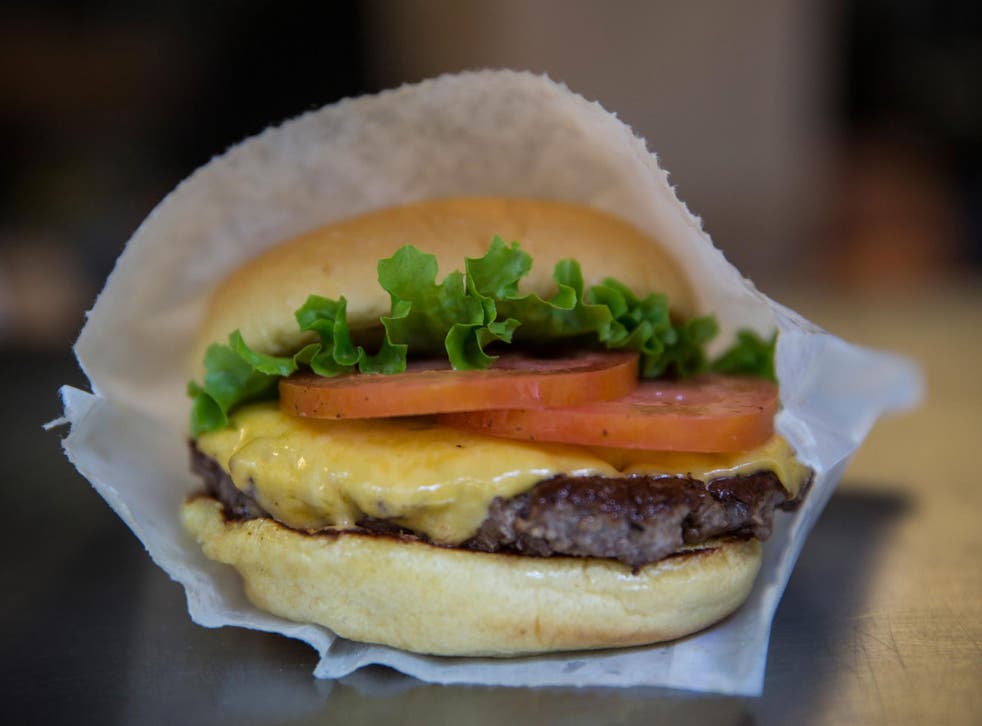 Junk food and fizzy drinks 'do not make us fat', study says
Scientists warned junk food has become 'vilified' leading to 'ineffective' health policies
Alexandra Sims
Friday 06 November 2015 17:13 Comments
Fast food and fizzy drinks have long been deemed the worst offenders behind spiralling obesity levels, however a new study suggests this may not be the case.
Researchers at Cornell University found, for the majority of people, eating more portions of junk food made no difference to their waistlines.
The study, led by professors David Just and Brian Wansink and published in the journal Obesity Science & Practise, analysed American data between 2007 and 2008, describing what 5,000 people had drunk and eaten on two randomly selected days.
For 95 per cent of the population, who are not extremely over or underweight, the study found fizzy drinks, sweets and fast food had no impact upon Body Mass Index.
People of a healthy weight and obese individuals were even found to consume nearly identical amounts of junk food.
Scientists warned fast food and fizzy drinks have become "vilified" and suggested people should focus more on the total number of calories they consume.
"Just because those things can lead you to get fat doesn't mean that's what is making us fat," said Professor Just.
"By targeting just these vilified foods, we are creating policies that are not just highly ineffective, but may be self-defeating as it distracts from the real underlying causes of obesity."
Increasing activity levels and the consumption of healthy foods, such as fruits and vegetables, is more likely to have an impact on someone's weight, Professor Just claims.
"If you want to try and prevent obesity, or want to create policy that is going to help people, simply addressing the availability of junk foods and sodas isn't going to do it," says Professor Just.
Concerns have been raised, however, that the study fails to assess portion sizes accurately and could contain unreliable data.
Stacey Lockyer from the British Nutrition Foundation told The Independent: "The findings of this study were based on comparing the number of occasions of eating certain types of foods but importantly did not provide any information regarding the portion sizes or the exact foods consumed, both of which affects the number of calories derived from these foods."
"Our weight management is dependent on the number of calories we consume versus the number of calories we use, and so we would need more information on portion sizes to be able to estimate calorie intake."
Ms Lockyer also notes: "People, particularly when they are overweight or obese, underreport actual intake", meaning the dietary data at the centre of the study could easily be flawed.
It is also unclear what the study means in relation to the UK, where calorie intake has decreased by 30 per cent since the 1980s, unlike in America where the average daily calorie intake has risen from 2,039 in 1970 to 2,544 in 2010, according to The Times.
Register for free to continue reading
Registration is a free and easy way to support our truly independent journalism
By registering, you will also enjoy limited access to Premium articles, exclusive newsletters, commenting, and virtual events with our leading journalists
Already have an account? sign in
Join our new commenting forum
Join thought-provoking conversations, follow other Independent readers and see their replies