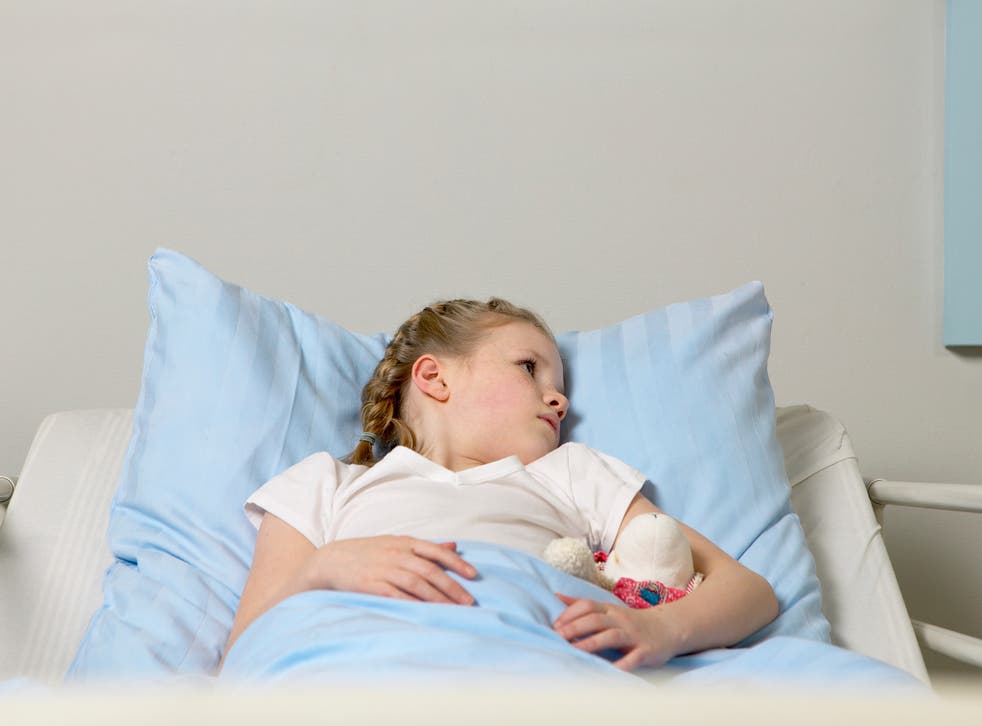 Fastest rise in scarlet fever cases for half a century
Britain is facing an outbreak of scarlet fever
Hannah Fearn
Friday 13 February 2015 19:04 Comments
Britain is facing an outbreak of scarlet fever, with infection rates rising rapidly and the disease spreading faster than at any time in half a century.
More than 300 new cases of the bacterial infection were reported in England last week, with 1,265 cases registered since the beginning of the year.
Often deadly in the Victorian era, it became milder and rarer during the late 20th century. But now the disease – which causes a sore throat and fever accompanied by a distinctive rash on the chest or stomach – is on the rise again.
Last year, when cases were already at their highest level since the late 1960s, there were more than 14,000 people diagnosed with scarlet fever. Weekly infection figures show that it is spreading rapidly. Only 169 patients were reported in the first week of January, rising to 342 last week. Scotland does not collect data about scarlet fever cases in the same way as England, but there have been warnings to parents after an outbreak was reported in Perthshire last year.
The steep rise is expected to continue as the high season for the infection, during March and April, approaches. Public Health England has warned parents to be vigilant and to seek prompt medical advice.
The current strain is mild and unlikely to cause lasting problems, but is highly contagious. If not treated quickly it remains infectious for many weeks. Those left untreated are also at a higher risk of complications from the disease, which can range from abscesses of the throat to more serious heart or liver problems.
Dr Theresa Lamagni, head of streptococcal infection surveillance at PHE, said she was concerned the infection could spread quickly through schools and nurseries.
"The key thing is to get to the GP and getting antibiotics," she said, adding that doctors did not yet know why scarlet fever had started to spread so rapidly for the first time in 50 years, especially as there was no evidence that a new strain of the infection has emerged.
Families and friends of patients can help prevent the infection spreading by frequently washing their hands and making sure clothes, towels, bedding and cutlery are not shared.
Register for free to continue reading
Registration is a free and easy way to support our truly independent journalism
By registering, you will also enjoy limited access to Premium articles, exclusive newsletters, commenting, and virtual events with our leading journalists
Already have an account? sign in
Join our new commenting forum
Join thought-provoking conversations, follow other Independent readers and see their replies