One female genital mutilation case reported every hour in the UK
Figures released as world marks international day of zero tolerance to FGM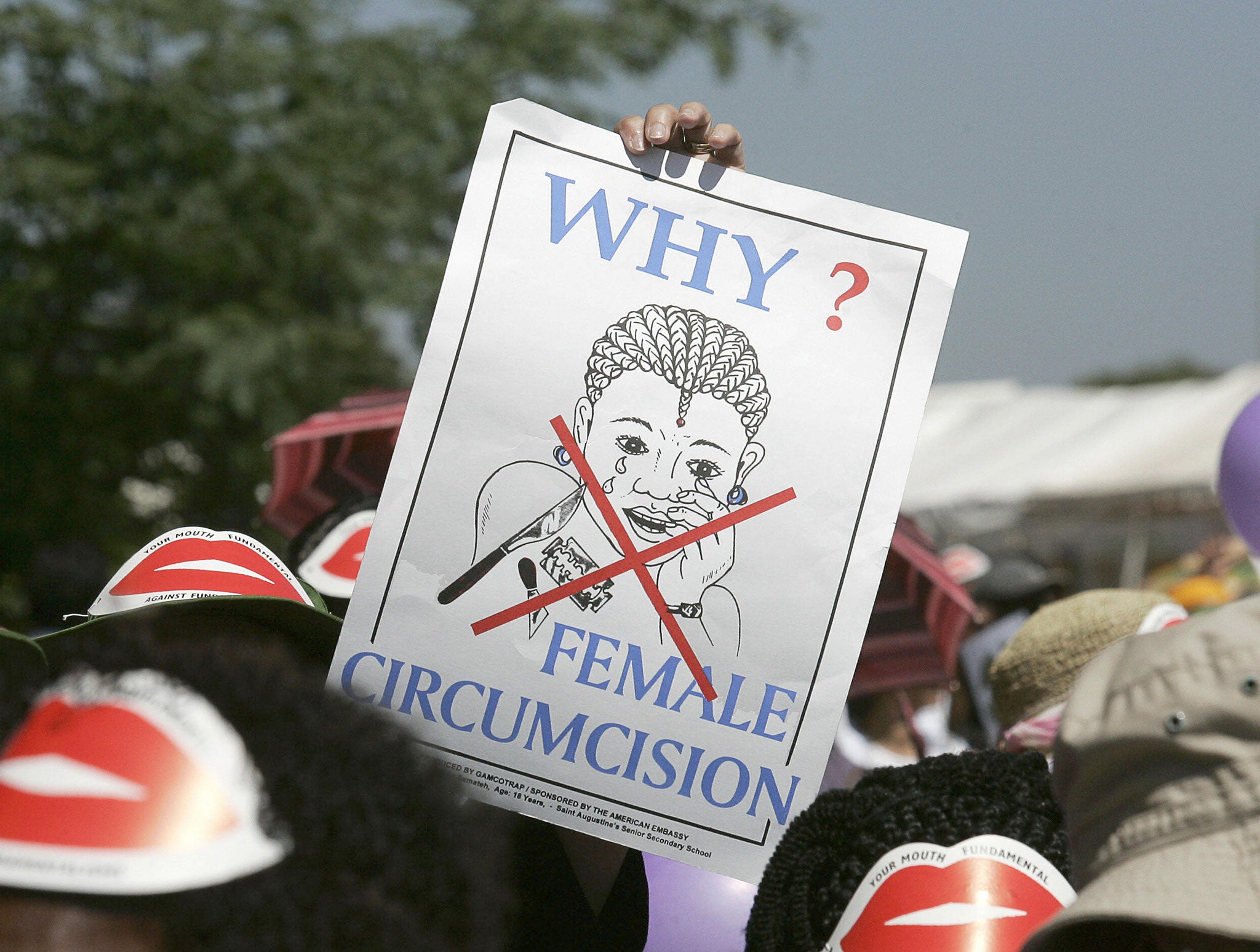 A case of female genital mutilation (FGM) is either discovered or treated at a medical appointment in England every hour, according to analysis of NHS statistics by a charity.
Between April 2015 and March 2016 there were 8,656 times when women or girls attended doctors' surgeries or hospitals and the problem was assessed — the equivalent of one every 61 minutes.
Among those who attended, a case of FGM is newly recorded every 92 minutes on average.
This means a woman or girl has their case recorded by the NHS for the first time, although in many cases they will have been cut some years before but it has not come to the attention of doctors sooner.
The figures come as the world marks the international day of zero tolerance to FGM — a UN-sponsored event to raise awareness of the issue.
Tanya Barron, chief executive of the charity Plan International UK, which analysed the statistics, said: "These figures are once again a reminder of the global prevalence of FGM as we mark international day of zero tolerance today. An estimated 200 million women and girls worldwide are affected.
"Across the UK and around the world, there's more awareness than ever of the dangers of this practice, and momentum continues to build as we strive to end it once and for all."
But FGM will only end if it is tackled globally, from the village halls of Mali and Sierra Leone to the classrooms of Britain, she said.
World news in pictures
Show all 50
It has been illegal to carry out FGM in the UK since 1985, but there has not been a single successful prosecution. This failure has been branded a "national scandal" by the Home Affairs Select Committee.
And Sarah Champion, shadow secretary of state for women, said until perpetrators are sentenced people will continue to think they can get away with it.
She told the Press Association: "We have had the legislation now for 30 years, but legislation, unless it is embedded in practice, is just a piece of paper.
"Until we get a conviction I don't think the message is going to go out, loud and plain, that this is child abuse and is unacceptable."
She said that while the Government has introduced new measures, including an obligation on teachers, medics and social workers to report FGM in children, more must be done.
She added: "The Government has been good at changing legislation, they have brought in mandatory reporting.
"But funding has not gone in a meaningful way to groups working in these communities, talking to people, telling them this is child abuse and this is something they will go to jail for."
Home Secretary Amber Rudd said: "FGM is a devastating act of violence that no woman or girl should ever have to suffer and the criminals who perpetrate it should be brought to justice.
"This Government has introduced FGM protection orders, a new offence of failing to protect a girl from FGM, a mandatory reporting duty for frontline professionals, new guidance for the police, and lifelong anonymity for victims to encourage them to come forward.
"We are sending a clear message that FGM will not be tolerated, and as part of this I am determined to see the country's first successful prosecution for FGM."
Press Association
Join our commenting forum
Join thought-provoking conversations, follow other Independent readers and see their replies