'Female Viagra' could soon go on sale after approval from US drugs panel
Flibanserin works by stimulating arousal in the brain, manufacturers claim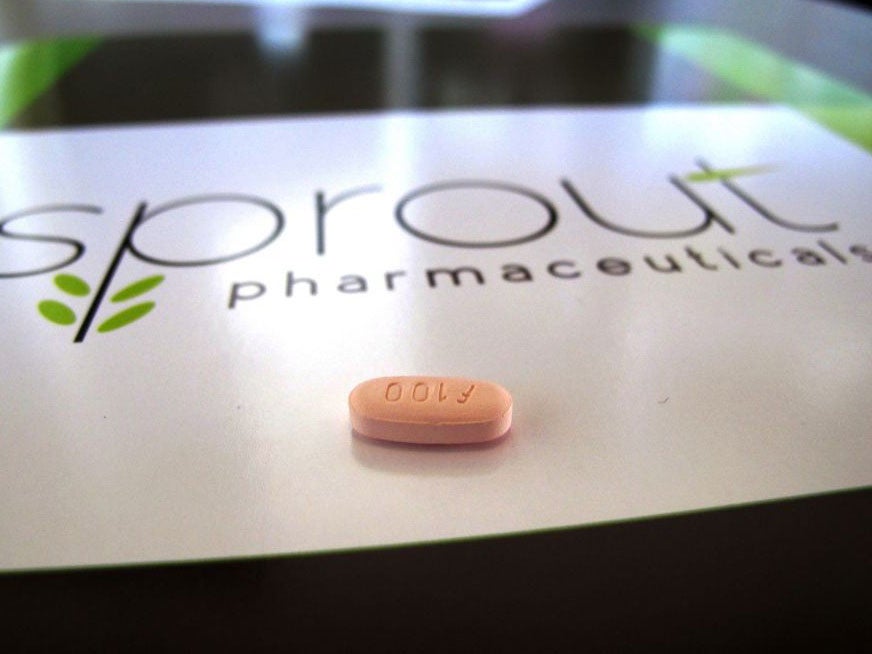 A pill being hailed as the "female Viagra" could soon be approved for sale in the US, despite safety risks.
An advisory panel to medicines regulator the Food and Drug Administration (FDA) concluded that flibanserin should be made available with safety conditions on Thursday.
The drug, made by Sprout Pharmaceuticals, would be the first on the market to treat low sexual desire in women.
The FDA has twice rejected the drug but the panel voted by 18 to six to approve it with the introduction of a strict risk management programme.
Flibanserin's benefits are medically marginal, the experts said, but can be meaningful for some patients.
Serious side effects, which are exacerbated by alcohol, include the risk of fainting without warning and low blood pressure.
Some panelists reportedly expressed concerns that women taking it could pass out while driving a car or in other circumstances that could lead to serious injury or death.
Flibanserin was developed as an anti-depressant by Boehringer Ingelheim, which sold the drug to Sprout after the FDA's advisory panel initially rejected it in 2010.
The FDA turned down the drug again in 2013, saying the potential risks outweighed the benefits, which are termed by manufacturers as "satisfying sexual events".
Thursday's panel suggested measures including putting side-effect warnings on the box, letting only certified doctors prescribe it and establishing a patient registry and additional safety studies after flibanserin is on the market.
Women's advocacy groups had joined Sprout Pharmaceuticals in lobbying for the drug's approval, accusing the FDA of sexual discrimination given the historical backing for Viagra and other drugs to treat erectile dysfunction in men.
The watchdog rejected that charge, saying it was acting solely in its capacity to assess the safety of new medicines and "strives to protect and advance all important areas of women's health".
Dozens of women had made representations to the panel, speaking about distress caused by their low sexual desire and urging the FDA to approve flibanserin, also known under its proposed trade name Addyi.
"I want to want my husband, it is that simple," said Amanda Parrish, a mother of four. "For us, flibanserin is a relationship-saving and life-changing drug."
But opponents claimed the lobbying campaign attempted bully the FDA into approving a drug with modest benefits and real risks.
A rival firm, Palatin Technologies Inc, is also developing a drug called bremelanotide to treat low libido in women and its shares jumped with the latest news.
Palatin estimates the combined global market for the two drugs at between $1.5 billion (£1 billion) and $2 billion (£1.3 billion).
Both drugs work differently from Viagra, which has been available since 1998, by affecting the central nervous system, rather than controlling blood flow to the genitals.
While the female versions have a similar effect to an anti-depressant by stimulating arousal in the brain, triggering the physical response, Viagra does not control men's sexual desire but only their erectile function.
Flibanserin is a daily pill that takes several weeks to begin working, while bremelanotide is taken by injection only when required.
If approved, flibanserin would be prescribed for pre-menopausal women with "sexual desire disorder", described as a lack of sexual appetite that causes emotional distress.
Doctors would have to rule out possible alternatives before diagnosing the condition, including depression, relationship problems and mood disorders.
Additional reporting by Reuters and AP
Join our commenting forum
Join thought-provoking conversations, follow other Independent readers and see their replies