Finger-tapping tests could point to better diagnosis of Alzheimer's, says study
The study may aid researchers who use finger-tapping tests for assessment of neurological conditions such as Parkinson's disease and schizophrenia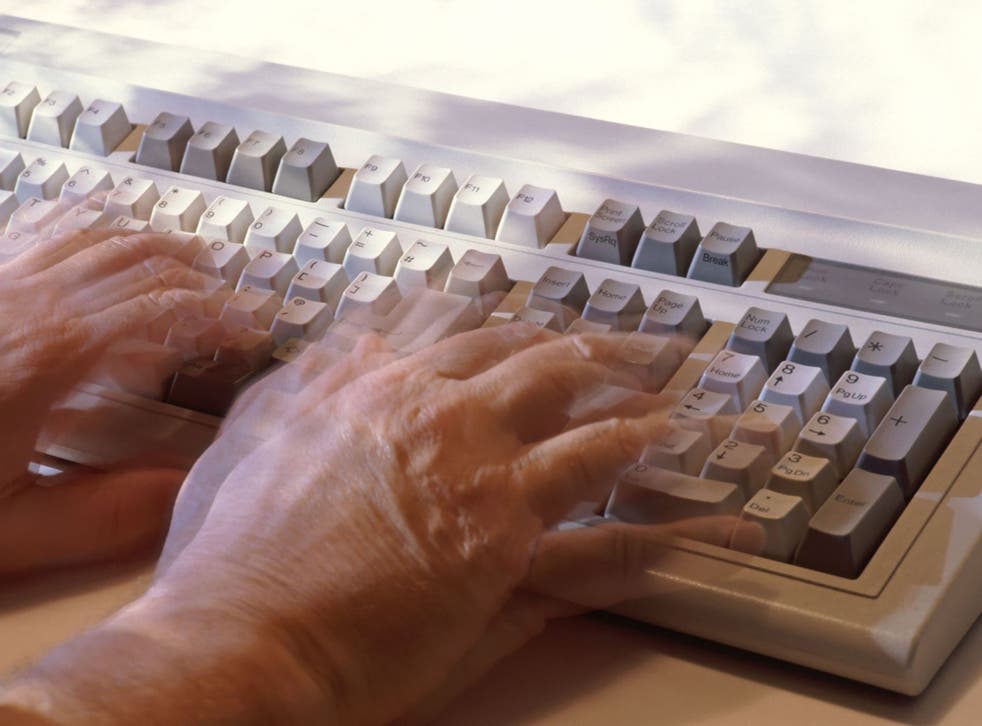 Tapping your fingers on the table is usually a sign of boredom or irritation. But not all tappers are equal, it seems. Men drum their digits slightly faster than women and people in their twenties tap substantially faster than people twice their age.
The results of the first study into finger-tapping speeds also found that smokers tap a little faster than non-smokers and fit people tap faster than those who avoid exercise.
The research, carried out by scientists at two universities in Istanbul – Bogazici University and Fatih University – examined the tapping rates and "finger load capacities" of 148 people aged between 18 and 85. Each participant was asked to perform a one-minute tapping exercise on a keyboard at "maximum volitional tempo". All eight fingers were assessed, but thumbs were excluded.
Researchers found that the index finger on the right hand of both men and women was the fastest digit, achieving a tapping rate of up to five beats a second among those in their twenties. The middle finger was almost as nifty as the index finger, but the little finger – the slowest digit in the bunch – was capable only of a sluggish 3.8 taps a second among people in the same age group.
At first glance, the study might appear to be rather frivolous. But a deeper understanding of finger tapping could aid the design of computer keyboards and musical instruments.
It may also aid researchers who use finger-tapping tests for medical assessment of neurological conditions such as Parkinson's disease, schizophrenia and Alzheimer's.
Register for free to continue reading
Registration is a free and easy way to support our truly independent journalism
By registering, you will also enjoy limited access to Premium articles, exclusive newsletters, commenting, and virtual events with our leading journalists
Already have an account? sign in
Register for free to continue reading
Registration is a free and easy way to support our truly independent journalism
By registering, you will also enjoy limited access to Premium articles, exclusive newsletters, commenting, and virtual events with our leading journalists
Already have an account? sign in
Join our new commenting forum
Join thought-provoking conversations, follow other Independent readers and see their replies