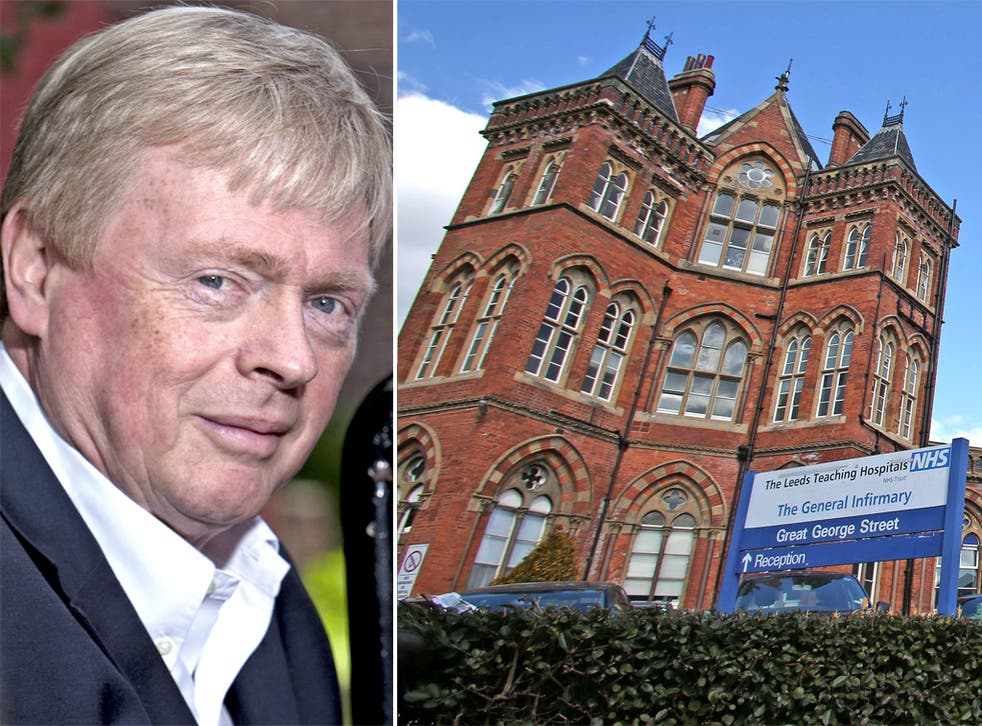 Former 'heart tsar', Sir Roger Boyle, resigns over Leeds children's unit row
Sir Roger Boyle steps down as NICOR director after being accused of 'vendetta' against hospital
Sam Masters
Tuesday 16 April 2013 20:46 Comments
The Government's former "heart tsar" and director of a national body that provided the "dodgy figures" which triggered surgery being halted at a children's heart unit in Leeds has resigned.
Professor Sir Roger Boyle stood down from his current role as director of the National Institute for Cardiovascular Outcomes Research (Nicor) following the public outcry over the controversial suspension of operations at the heart unit in Leeds General Infirmary last month.
Sir Roger, the former national director for heart disease and stroke at the Department of Health, resigned after he raised concerns about high mortality rates among patients at the hospital. He presented the data to Sir Bruce Keogh, the NHS England medical director, who suspended surgery at the cardiac unit to investigate the high death rates on 28 March.
Sir Bruce said he had received a call from an "extremely agitated" senior cardiologist who had obtained a preliminary cut of mortality data from the Central Cardiac Audit Database, which was said to show that mortality for 2010 to 2011 was "considerably higher than any other unit in the country".
He claimed that given the "clear blue water" between Leeds and other heart units he was forced to halt operations.
Following the resumption of surgeries at Leeds last Wednesday, Sir Roger said he would still not send his daughter for treatment at the hospital and "would go somewhere else".
The comments enraged supporters of the unit at Leeds General who accused him of conducting a "cynical vendetta".
Last Friday, NICOR said analysis of the Leeds mortality data had revealed no "statistically significant outliers" compared with other units in England and Wales.
It stressed that mortality was only one of the measures used to determine quality of care, but was "currently the most robust available".
The Health Secretary, Jeremy Hunt, said Sir Roger had done the "right thing" in passing on his concerns about the Leeds mortality data, but added that his subsequent comments "could be seen as prejudging any future conclusions" of a Safe and Sustainable review into the figures. He added: "So it is right he plays no further role in its deliberations."
Greg Mulholland, the Liberal Democrat Leeds North West MP, welcomed Sir Roger's resignation, saying his position had become untenable after what he described as "unprofessional and irresponsible comments".
He said: "He caused already anxious families of seriously ill children further distress and while his conduct previously was deeply questionable, this was wholly unacceptable.
"This clearly confirms the truth of what I and others have been reporting about the disgraceful handling of this whole matter by NHS England."
Mr Mulholland called on Mr Hunt to "show some leadership and finally get a grip" on the situation.
Gaynor Bearder, a member of the Save Our Surgery campaign which is fighting to keep the Leeds unit open, said: "We've got a lot more reason to be optimistic now.
"It's right that he has no further involvement. It proves what we've said all along that he wasn't impartial and he wanted to close Leeds down. When he said he wouldn't send his child to Leeds that massively undermined everything that had been achieved."
A NICOR spokeswoman confirmed that Sir Roger had resigned from his role but declined to comment further. Sir Roger was unavailable for comment.
Register for free to continue reading
Registration is a free and easy way to support our truly independent journalism
By registering, you will also enjoy limited access to Premium articles, exclusive newsletters, commenting, and virtual events with our leading journalists
Already have an account? sign in
Join our new commenting forum
Join thought-provoking conversations, follow other Independent readers and see their replies