Fracking chemicals lower sperm count in mice when they reach adulthood, says new research
The research could have fertility implications for people living in shale gas zones in the United States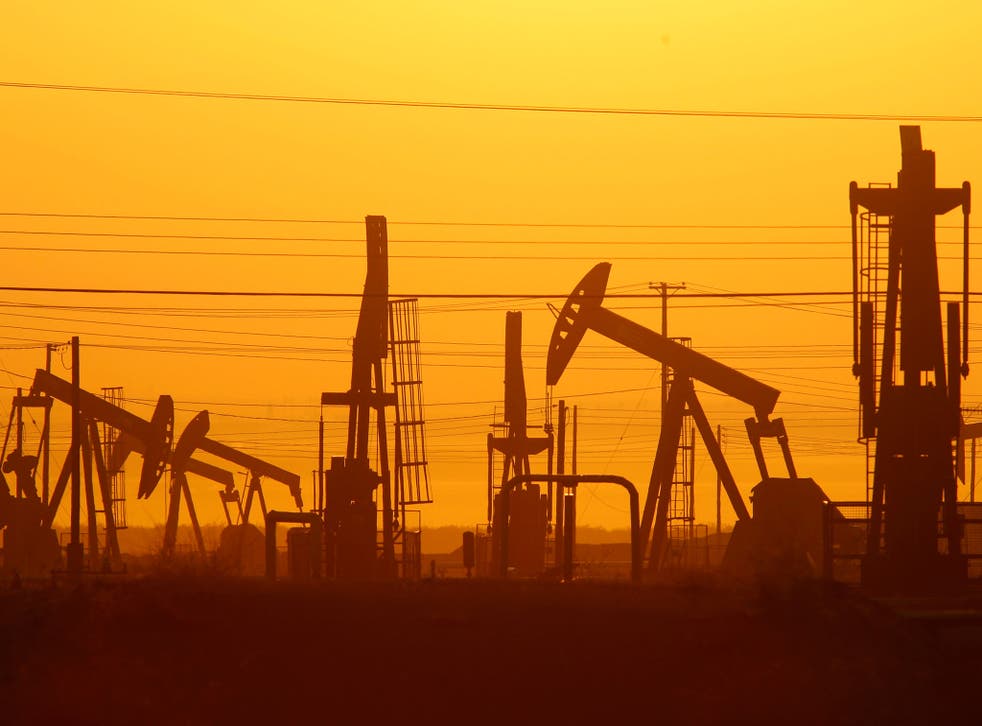 Chemicals used in fracking lowered the sperm count in mice when they reached adulthood, according to new research which could have fertility implications for people living in shale gas zones in the United States.
American scientists tested 24 chemicals used in the oil and natural gas drilling technique and discovered that all bar one of them were endocrine-disrupting chemicals, or EDCs.
EDCs mimic, block or otherwise interfere with hormones, the body's chemical messengers that act through receptors to regulate the activity of cells and biological processes such as metabolism, reproduction, growth, and digestion.
Tests were carried out on the chemicals from Colorado, either on their own or as part of a mixture, for their ability to activate or inhibit action of the oestrogen, androgen, progesterone, glucocorticoid and thyroid receptors using a human cell-based assay.
Among the 23 EDCs the scientists identified, more than 90 per cent of the chemicals disrupted the functions of oestrogens and androgens, male sex hormones such as testosterone. In addition, more than 40 per cent could interfere with progestogens, another type of reproductive hormone, and glucocorticoids, which are involved in metabolism and stress. Thirty per cent of the chemicals disrupted thyroid hormone signalling.
Lead researcher Susan Negel, Associate Professor at the University of Missouri Health, said: "It is clear EDCs used in fracking can act alone or in combination with other chemicals to interfere with the body's hormone function. These mixture interactions are complex and challenging to predict. More research is needed to assess the many other chemicals used for fracking and to determine how they may be contributing to health outcomes."
Although shale gas now accounts for around 50 per cent of US domestic gas production, fracking has failed to make similar inroads in the UK.
Last week the Conservative-led Ryedale District Council voted in favour of a five-year moratorium on fracking in Ryedale, north Yorkshire. That followed a meeting in June in Preston when Lancashire County Council rejected a fracking application by Cuadrilla — against the advice of its planning officers.
Professor Paul Stevens, an energy expert at Chatham House, called the latter decision "the final nail in the coffin of UK fracking".
British experts said a much tougher regulatory framework here meant any leaks from UK drill sites would be "unlikely".
Dr Rob Westaway, senior research fellow at the University of Glasgow's School of Engineering, told the Independent: "The UK shale gas industry is covered by default by standard safety regulations that apply to all industries, such as regulations for handling chemicals; there is no question of there being any 'Dick Cheney amendment' or 'Halliburton loophole' to environmental protection law, which might exempt a UK shale gas industry from existing environmental regulations, as is the case in the USA.
"This latter point is well known, and yet environmental groups never bother to point it out when commenting on the implications for a UK shale gas industry. As a result of their misinformation, they have scared the living daylights out of millions of people regarding shale gas, for no good reason."
An Environment Agency spokesperson said: "We will not permit the use of hazardous substances for any activity, including hydraulic fracturing, where they would or might enter groundwater and cause pollution. Regulations in England differ from that in the US – we require that operators must publically disclose all chemical additives to fracturing fluids on a well-by-well basis."
Register for free to continue reading
Registration is a free and easy way to support our truly independent journalism
By registering, you will also enjoy limited access to Premium articles, exclusive newsletters, commenting, and virtual events with our leading journalists
Already have an account? sign in
Register for free to continue reading
Registration is a free and easy way to support our truly independent journalism
By registering, you will also enjoy limited access to Premium articles, exclusive newsletters, commenting, and virtual events with our leading journalists
Already have an account? sign in
Join our new commenting forum
Join thought-provoking conversations, follow other Independent readers and see their replies