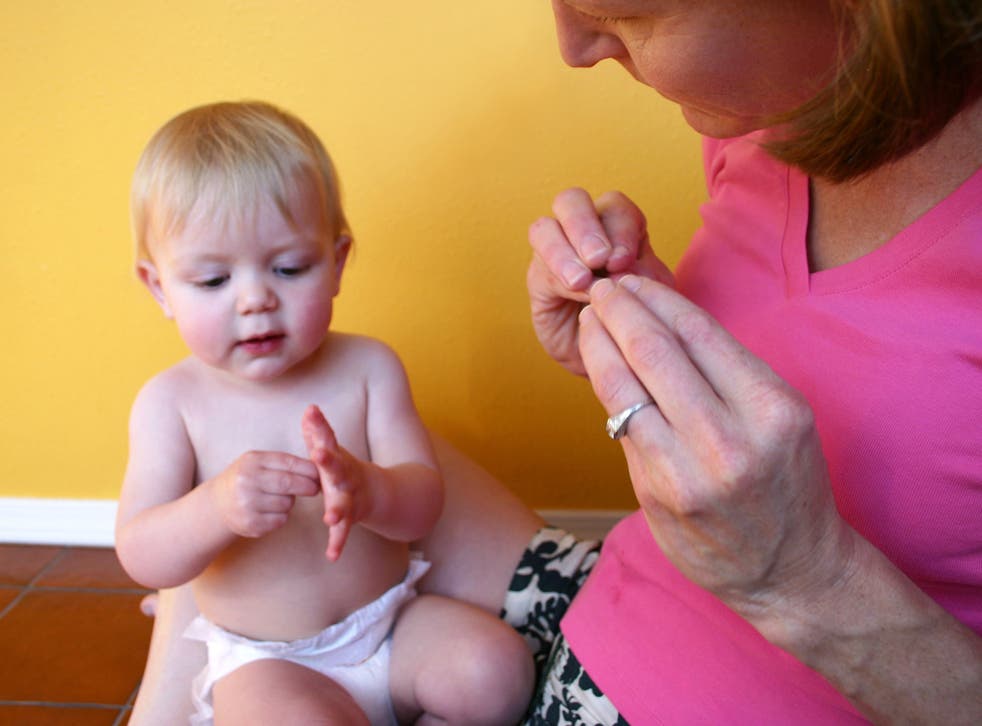 Gene therapy offers hope to congentially deaf children, say scientists
Researchers could be within five to ten years away from being able to cure congenital deafness through gene therapy
Steve Connor
Thursday 09 July 2015 11:50 Comments
Correcting the genetic defects that cause congenital deafness with gene therapy could be possible within five to ten years according to scientists who claim to have made a breakthrough with the technique.
Researchers in the US have successfully corrected inherited deafness in a strain of laboratory mice that is a realistic animal model of the mutations that causes congenital deafness in between 4 and 8 per cent of deaf children.
There are more than 70 different genes that are known to cause deafness when mutated. One of them, called TMC1, causes one of the most common forms of congenital deafness as it plays a central role in converting sound waves into the electrical signals of the auditory nerves.
The researchers managed to insert healthy copies of the TMC1 gene into the cells of the inner ear of mice suffering from an inherited condition in which both copies of the gene are deleted – which is analagous to congenitally-deaf children who have inherited two defective copies of the TMC1 gene, one from each parent.
Science News in Pictures

Show all 20
Tests showed afterwards that the sensory "hair cells" in the inner ear of the mice were able to convert sound into electrical signals which could be sent to the brain. The mice also appeared to hear loud noises when placed in a "startle box" just as well as healthy mice, in contrast to untreated mice that showed no reaction.
"Mice with TMC1 mutations will just sit there, but with gene therapy, they jump as high as a normal mouse," said Jeffrey Holt of Boston Children's Hospital and Harvard Medical School, who led the study published in the journal Science Translational Medicine.
"Our gene therapy protocol is not yet ready for clinical trials. We need to tweak it a bit more, but in the not-to-distant future we think it could be developed for therapeutic use in humans," Dr Holt said. The first clinical trials could begin within five to 10 years, he added.
The corrected version of the gene was inserted into the inner ear using a common cold-like virus that has already proven to be safe "vector" in with other forms of gene therapy. The scientists believe a range of other genes involved in congenital deafness could be treated by the same approach to treat the severe and profound hearing loss affecting between 1 and 3 of every 1,000 live births.
"I can envision patients with deafness having their genome sequenced and a tailored, precision medicine treatment injected int their ears to restore hearing," Dr Holt said.
Genetic defects affecting the sensory hair cells of the inner ear are a major cause of deafness among children. Because the hair cells cannot regenerate, the damage or death of the cells is cumulative, leading to progressive hearing loss, the scientists said.
"Current therapies for profound hearing loss like that caused by the recessive form of TMC1 are hearing aids, which often don't work very well, and cochlear implants," said Margaret Kenna, a specialist in hearing loss at the Boston Children's Hospital.
"Cochlear implants are great, but your own hearing is better in terms of range of frequencies, nuance of hearing voices, music and background noises and figuring out which direction a sound is coming from," Dr Kenna said.
"Anything that could stabilise or improve native hearing at an early age is really exciting and would give a huge boost to a child's ability to learn and use spoken language," she said.
The TMC1 gene, along with an associated gene called TMC2, codes for a protein that is made in the tip of the tiny, hair-like projection or "microvilli" of the inner ear. When sound waves travel over the microvilli, they wiggle and the movement causes the protein to open a channel for charged ions in the cell, allowing the sound waves to be converted into electrical impulses.
"These findings mark a defining moment in the way we understand, and can ultimately challenge, the burden of deafness in humans," said Ernesto Bertarelli, Co-Chair of the Bertarelli Foundation.
"The results are testament to the immense dedication of the research team and their commitment to bringing best-in-class science ever closer to real-world application."
Register for free to continue reading
Registration is a free and easy way to support our truly independent journalism
By registering, you will also enjoy limited access to Premium articles, exclusive newsletters, commenting, and virtual events with our leading journalists
Already have an account? sign in
Join our new commenting forum
Join thought-provoking conversations, follow other Independent readers and see their replies