Nearly half of girls do not know what is happening when they start their first period, study reveals
Research points to lack of education and enduring taboos surrounding menstruation and women's health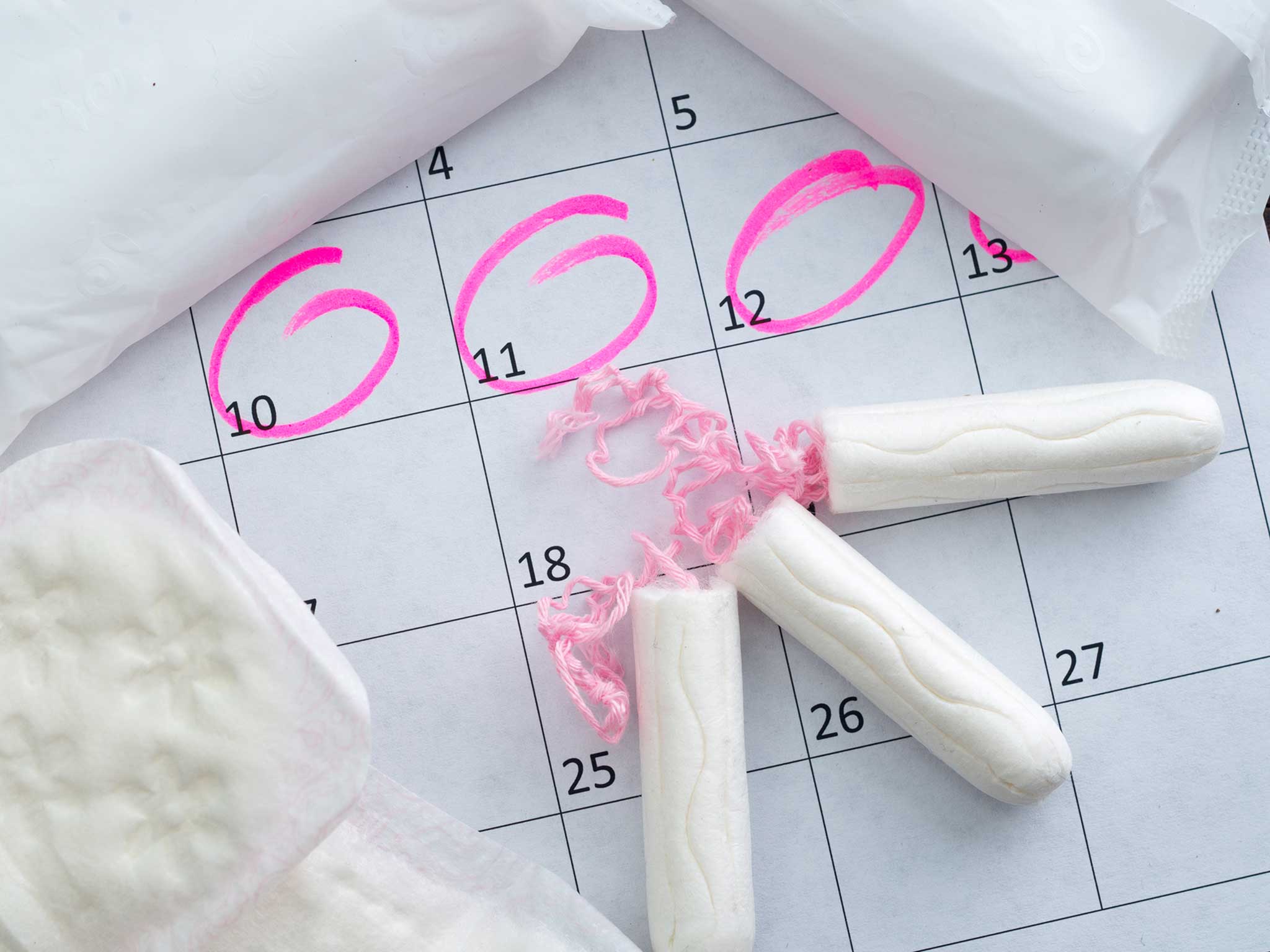 Nearly half of girls (44 per cent) do not know what is happening to them the first time they have their period, a new report has revealed.
A majority of women felt scared (60 per cent) or embarrassed (58 per cent), and half did not feel confident enough to tell anyone else they had started their period.
Commissioned by period education campaign Betty for Schools, the research found women and girls continue to suffer from a lack of menstruation awareness.
Labour's Shadow Minister for Women and Equalities Paula Sherriff told The Independent that the research highlighted a clear need for a more open conversation about periods.
"Women need to feel they can talk openly about periods to ensure that future generations feel better informed and prepared," she said. "It's vital that young people, boys as well as girls, are educated to tackle the culture of embarrassment around periods."
Primary school teacher Jade Dalrymple said often educational conversations with children about periods occur too late.
"When they get the information is really important. Some girls might not know what's happening to them because they haven't even started menstrual education in school," she told The Independent. "I would like to think that parents and mothers talk to their daughters but it's about when you start that conversation - how young is too young, do you wait until they start their period?"
The study also pointed to enduring taboos surrounding women's health that affect multiple generations of women and girls.
Nearly three quarters (70 per cent) of women over 55 remember school lessons about periods to be awkward and embarrassing - a figure that worsened with the younger generation, increasing to 76 per cent for 16-24-year-olds.
Nearly 60 per cent of women also found lessons on periods to be too old-fashioned or unrelatable.
"If they don't relate to the material, if the films they are being shown have outdated fashions in, then kids will not relate to them," Ms Dalrymple said.
Period euphemisms around the World
Show all 8
Menstruation education researcher Chella Quint said children often lack confidence in seeking out more information about menstruation.
"Kids I spoke to complained that school toilets were inaccessible during lessons and worried about not being able to take their bags to the toilet during exams," she told The Independent.
Ms Quint is also the founder of #periodpositive, a menstruation education campaign that aims to tackle the long-standing cycle of "secrecy, fear and misinformation about menstruation."
The campaign is also calling for feminine care brands to separate their commercial activity from their educational resources.
Ms Quint believes schools need to take better ownership of menstruation education and that corporate influence muddies the waters.
"Corporations that have any involvement in selling disposable menstrual products really must not make branded resources available to schools and must include reusables - the last period taboo - whenever they talk about disposables," she said.
"This is the paramount way to support ending taboos because it begins to acknowledge the negative relationship that has historically existed and still continues between corporations and schools regarding menstruation education."
It comes just days after it emerged British girls from low-income families are missing school during their periods because they cannot afford sanitary protection.
The study, conducted by Censuswide, surveyed 2,000 women of mixed ages from across the UK.
Join our commenting forum
Join thought-provoking conversations, follow other Independent readers and see their replies